Introduction
In a nutshell
Who are you?
George Hill, co-chair of Creative Kingswood and Hazel Leys in Corby and Jayne Hipgrave from Par Bay in Cornwall – both areas are part of the Creative Civic Change programme.
What did you do?
Set up an open mic poetry night for our two communities.
Why?
So that residents of Kingswood and Hazel Leys and Par Bay could come together to enjoy poetry.
What's the benefit?
People can come together and share their love of poetry and words and get to know others in their community or in other Big Local communities.
George: Both Creative Kingswood and Hazel Lays (KHL) in Corby and Par Bay Creative Civic Change in Cornwall already had an interest in poetry. In KHL, we set a challenge in the first lockdown for local people to write a poem, which had such a great response that it turned into a book called Reset, poems from Corby.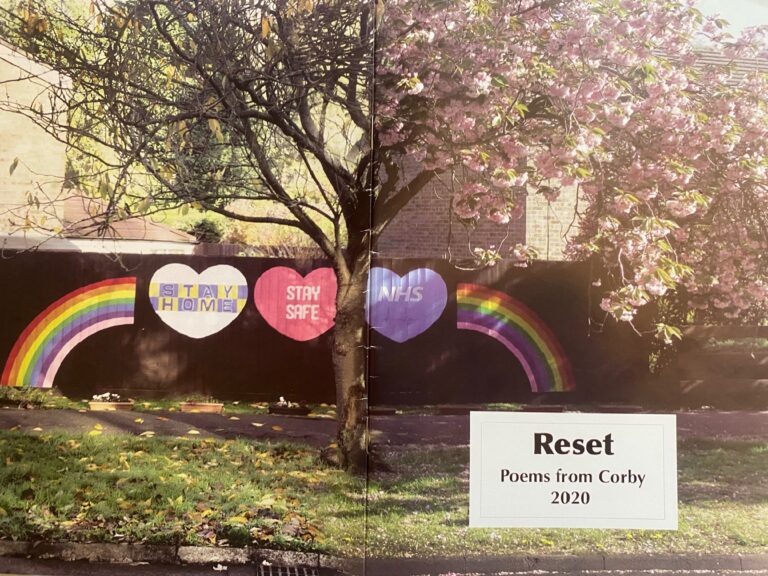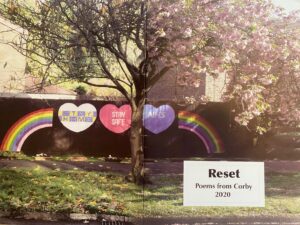 Jayne: I've been running the workshops on Zoom in lockdown as part of Par Bay's 'COVID and beyond' project. I previously ran an Intergenerational Poetry project in 2019 as face-to-face workshops, aimed at bringing different generations from our area together through the medium of poetry, and I enjoyed it so much that it inspired me set up Poetry from Par Bay workshops.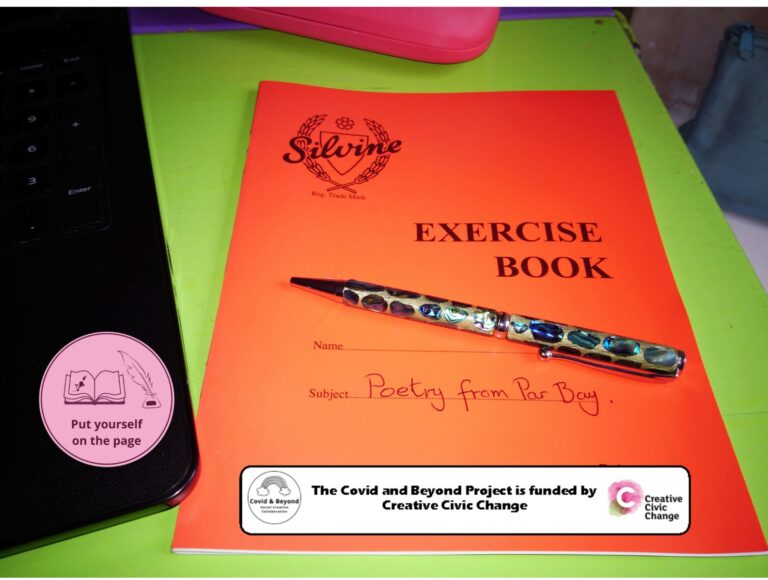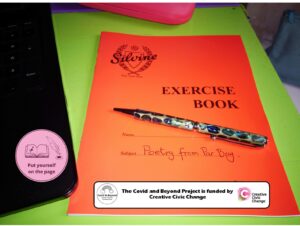 Both: It's been so valuable to be able to share a love of words during this difficult time and find beauty in smaller, more simple things. We've found that people have been so expressive in lockdown and that writing and sharing poetry is a real release
Jayne: I met Tim Morton at a Creative Civic Change peer group meeting. We were talking about poetry and he mentioned the project in KHL as he works closely with that area. I thought it sounded really interesting, so Tim put me in touch with George.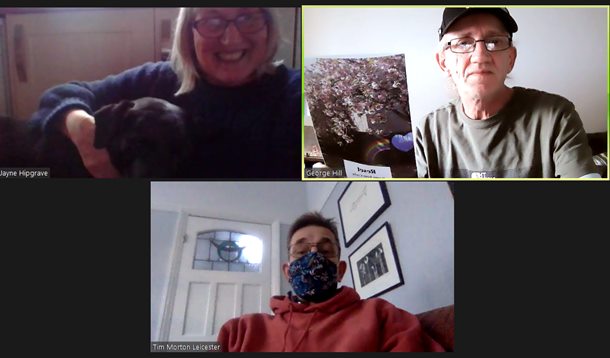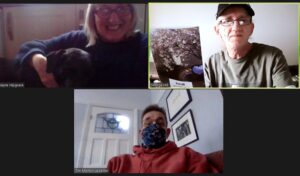 George: Jayne and I then corresponded lots over email about the sort of thing our areas might be able to do together. We haven't known each other long but get along well and share a love for poetry and a desire to bring our communities together to enjoy each other's poems.
George: While we haven't been able to meet up in person for the best part of a year now, we've found that Zoom has provided lots of good opportunities for remote engagement and bringing people together. We decided to build on this and host an event on Zoom to bring people in KHL and Par Bay together.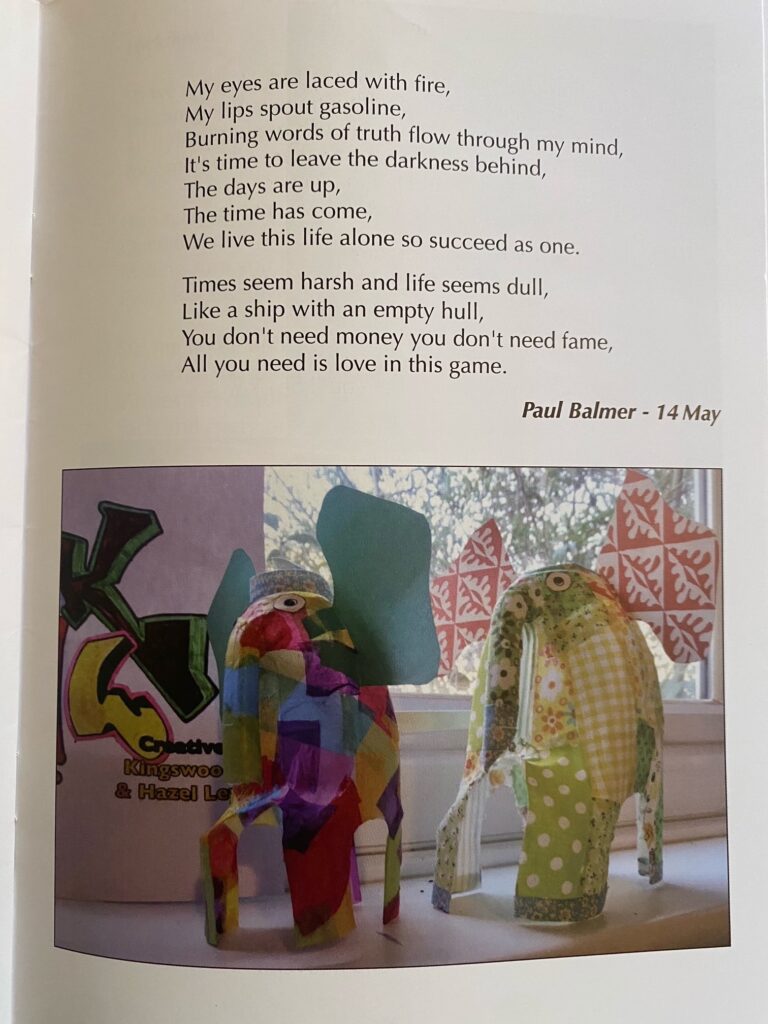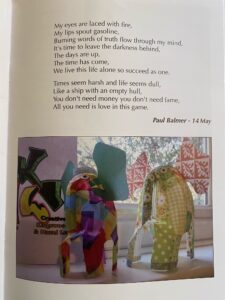 Jayne: Poetry can give people a voice and this has been more valuable than ever during lockdown. That being said, we encourage the poems people write to be about anything at all and not just about the pandemic!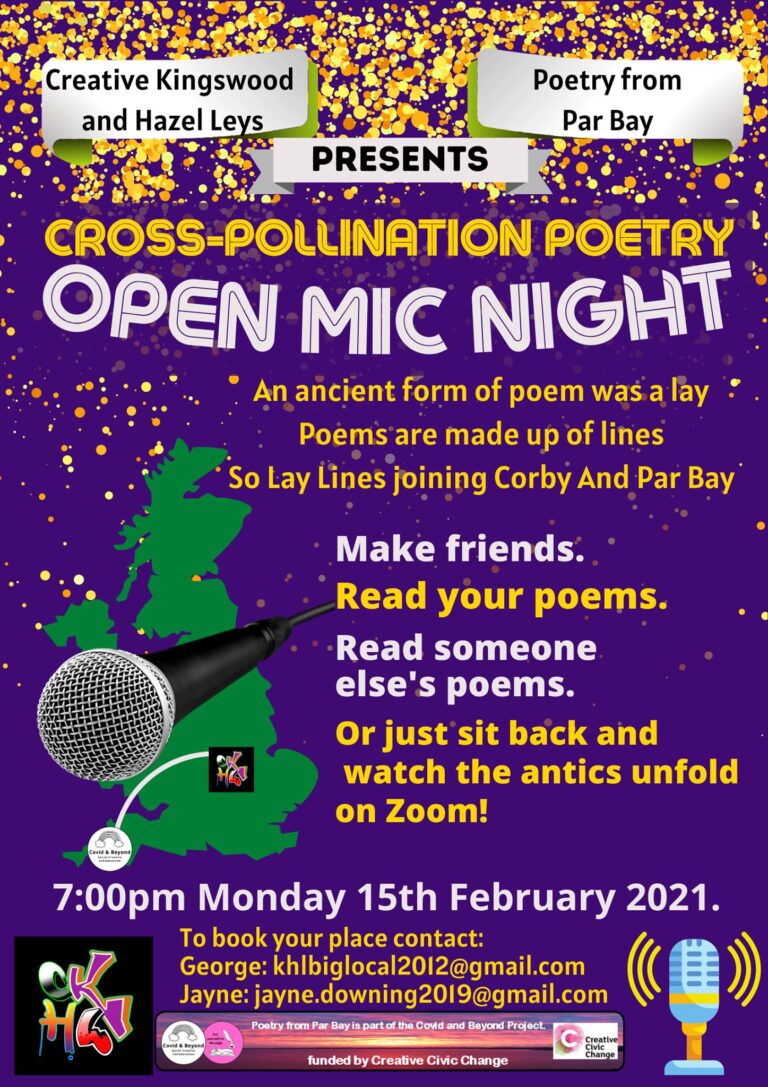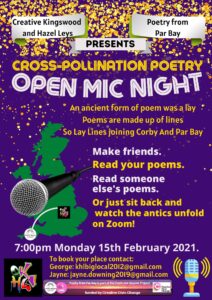 Once we had found a date, I designed the poster on Canva which we then shared with our areas and on Facebook Workplace to encourage as many people to come along as possible.
George: The night was split into three parts: two sections for poetry readings and the third for a discussion, with a few five-minute breaks in between. We organised an agenda beforehand with slots for each reading and also gave people a chance to volunteer on the night.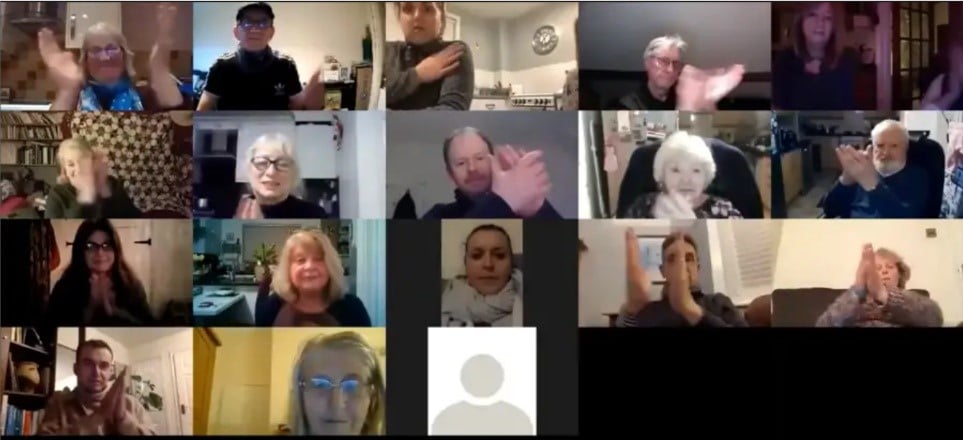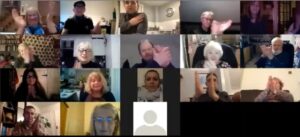 Jayne: We encouraged audience participation through the chat box and made sure to give each performer a round of applause.
Both: All-in-all the night went very well and we got great feedback from the people who attended. It was really moving hearing people come together to read and listen to poetry and share their experiences.
Both: After this, we're really hoping to hold a few more poetry open mic nights and get even more Creative Civic Change areas involved. We'd encourage people to get writing and see where it goes but these nights are also open to those who'd just like to come along and listen to some poetry.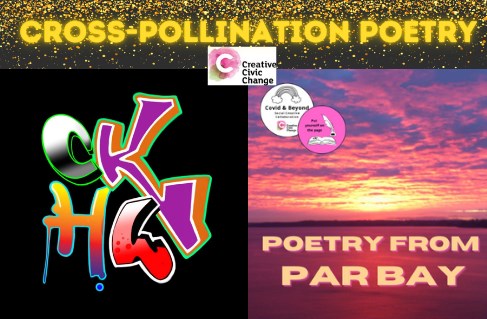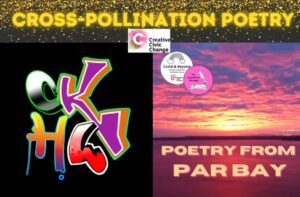 George: We're already planning for post-COVID and have identified two festivals, one happening in Corby and one in Par Bay where there will be a chance to read poetry to larger audiences. We've also thought about the possibility of commissioning murals in the area with local people's poems.
Jayne: It would be great to meet the residents of KHL and I look forward to our groups sharing the stage in person eventually!