A £4 million funding programme enabling communities to transform themselves through arts and creativity is being announced today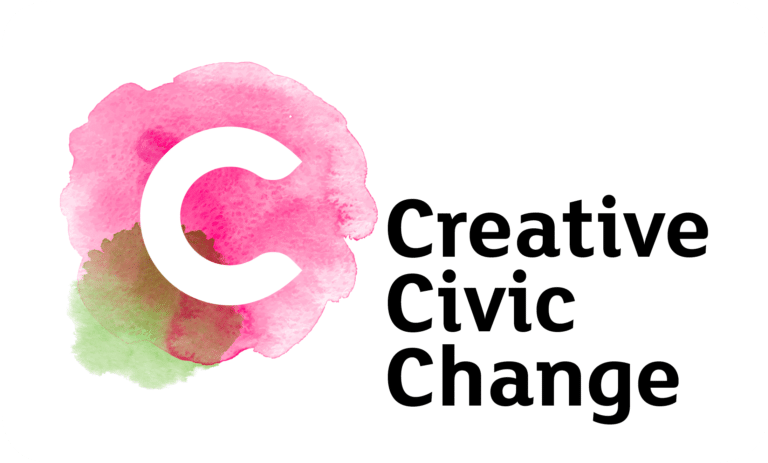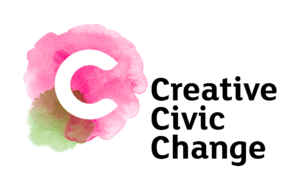 A joint initiative by the Big Lottery Fund, the Calouste Gulbenkian Foundation (UK Branch) and Local Trust, 'Creative Civic Change' will support communities to address specific social issues and make positive changes in their areas.
"Communities will take the lead," explained Laura Drane, the Creative Civic Change programme manager.
"We want to work with and support communities to create positive change based on their vision for their local areas – whether that's addressing loneliness and isolation, developing people's skills, or improving local spaces. We want to hear from people about what their area needs, whatever their priorities are, and how the arts and creativity can help."
Alongside direct funding, the programme will offer mentoring, coaching and peer-to-peer support, networking and guidance.
Creative Civic Change is open to areas across England that can demonstrate need such as having higher levels of unemployment, a higher proportion of children in poverty or lower levels of health compared to the general population.
It was created in response to a defined need: the gap in knowledge and funding for communities to lead and deliver creative civic change and a dearth of organisations with skills and experience in supporting it. The programme aims to:
Enable people to shape the places they live through creative methods
Give overlooked communities an opportunity to work in partnership with arts and cultural organisations
Test a new way of working and model of delivery
Give access to resources to support culture and creative led change
Create resources on community led commissioning of creative projects
Establish new networks and connections amongst individuals and organisations interested and delivering in this space.
Expressions of interest in Creative Civic Change opened today (23 July). The closing date is the end of September. From October, communities taking part will be designing their projects and have the opportunity to consider the support they need. At least 10 communities which receive funding will be announced in February 2019.
Dawn Austwick, Chief Executive at the Big Lottery Fund said:
"Thanks to National Lottery players, our funding will enable communities to come together, using culture and creativity, to shape where they live. The programme has been co-designed so that local people take the lead in deciding what to do in their community and we are proud to support it."
Andrew Barnett, director of the Calouste Gulbenkian Foundation (UK Branch) said:
"We are delighted to see the launch of Creative Civic Change. Phase One of our Inquiry into the Civic Role of Arts Organisations revealed that arts with social change objectives often falls through the funding gap. We're supporting this new fund to see how a different way of working may benefit overlooked areas which want to use arts and creativity to transform the place they live."
Matt Leach, Chief Executive of Local Trust said:
"We've learnt from 150 Big Local areas that communities can be powerful agents of change if they have the opportunity to lead on projects they care about. Arts projects especially can touch and energise these communities, transforming their sense of identity and value. That's why we're excited to bring this new support programme to more places, including at least 5 Big Local areas, in the first new funding programme Local Trust has been asked to deliver within a new partnership committed to putting communities in the lead."
Find out more information on the programme.
Notes to the Editor:
For further information, contact:
Lucy Wines, Communications and Content Coordinator at Local Trust
020 3588 0573
Jessica Wenban-Smith, Head of Communications at Local Trust
020 3588 0577
About the partners
@BigLotteryFund | www.biglotteryfund.org.uk
@CivicRoleArts | civicroleartsinquiry.gulbenkian.org.uk/
@LocalTrust | www.localtrust.org.uk
The Big Lottery Fund uses money raised by National Lottery players to help communities achieve their ambitions. From small, local projects to UK-wide initiatives, the funding brings people together to make a difference to their health, wellbeing and environment. Since June 2004 Big Lottery Fund have awarded £8.5 billion to projects that improve the lives of millions of people.
The Calouste Gulbenkian Foundation is an international charitable foundation with cultural, educational, social and scientific interests, based in Lisbon with offices in London and Paris. The purpose of the UK Branch in London is to bring about long-term improvements in wellbeing, particularly for the most vulnerable, by creating connections across boundaries (national borders, communities, disciplines and sectors) which deliver social, cultural and environmental value. The Creative Civic Change partnership is being supported as part of the UK Branch's Inquiry into the Civic Role of Arts Organisations: civicroleartsinquiry.gulbenkian.org.uk
Local Trust was established in 2012 to deliver Big Local, a unique programme that puts residents across the country in control of decisions about their own lives and neighbourhoods. Funded by a £217m endowment from the Big Lottery Fund – the largest ever single commitment of lottery funds – it provides in excess of £1m of long-term funding over 10-15 years to each of 150 local communities, many of which face major social and economic challenges but have missed out in the past from accessing their fair share of statutory and lottery funds in the past. Visit www.localtrust.org.uk.
About the partnership
The Big Lottery Fund, the Calouste Gulbenkian Foundation (UK Branch) and Local Trust are working in partnership with at least 10 communities to deliver Creative Civic Change in 2018-19. The partnership will support communities to lead arts and creative projects that realise their own visions for their areas. The organisations share the belief that arts and creativity can be harnessed to engage, inspire and mobilise communities, and together they want to showcase the difference creativity and imagination can make, particularly in places which are often depicted negatively in the media.
For more information please contact:
Creative Civic Change programme office:
E: ccc@localtrust.org.uk
T: 020 3588 0564