Changing perceptions at Tang Hall Big Local plan launch.
By Anna Bialkowska, Big Local ambassador and chair of Tang Hall Big Local partnership
Looking at the list of activities, it dawns on us that the majority of events will be outside. Late September – what are the chances of good weather? Cath Precious, Head of Tang Hall Primary (our locally trusted organisation) insisted firmly the sun would smile on us – I was hopeful and happy to use the promise of a sunny day as a rallying cry to encourage attendance.
Tang Hall Big Local had its plan approved in May 2015. It felt like a long time coming, but after a film project and consultation events, we had a two year plan and a local profile to share widely with our fellow residents. It was time for a party!
At the planning meeting, I asked if anyone wanted to add to the list of activities for the day. 'Donkey rides' came the reply- so donkey rides it was! If the team said donkeys, my own personal passion was a fantastic cake – when I first moved to York I used to walk past a cake shop with the most inventive and creative design work. They were my perfect supplier and made a large and stunningly glorious cake. The cake was a metre across and showed a map of our Big Local area with key locations in 3D: the school, the community centre, the library and all the parks in green technicolour icing.
Tang Hall often has a poor local press. Residents however have a more positive and realistic view. The party was a great way to celebrate our whole community and an opportunity to invite decision makers not often seen in the area.
We welcomed the leader and chief executive of the local council, the Lord Mayor, councillors, the local MP and the chief executive of Local Trust, Debbie Ladds who is responsible for Big Local nationally. We had great feedback: 'Wow this school is wonderful not what I expected… people are so friendly… what fantastic food… I did not expect so many activities… ooh look this is my street on the cake!'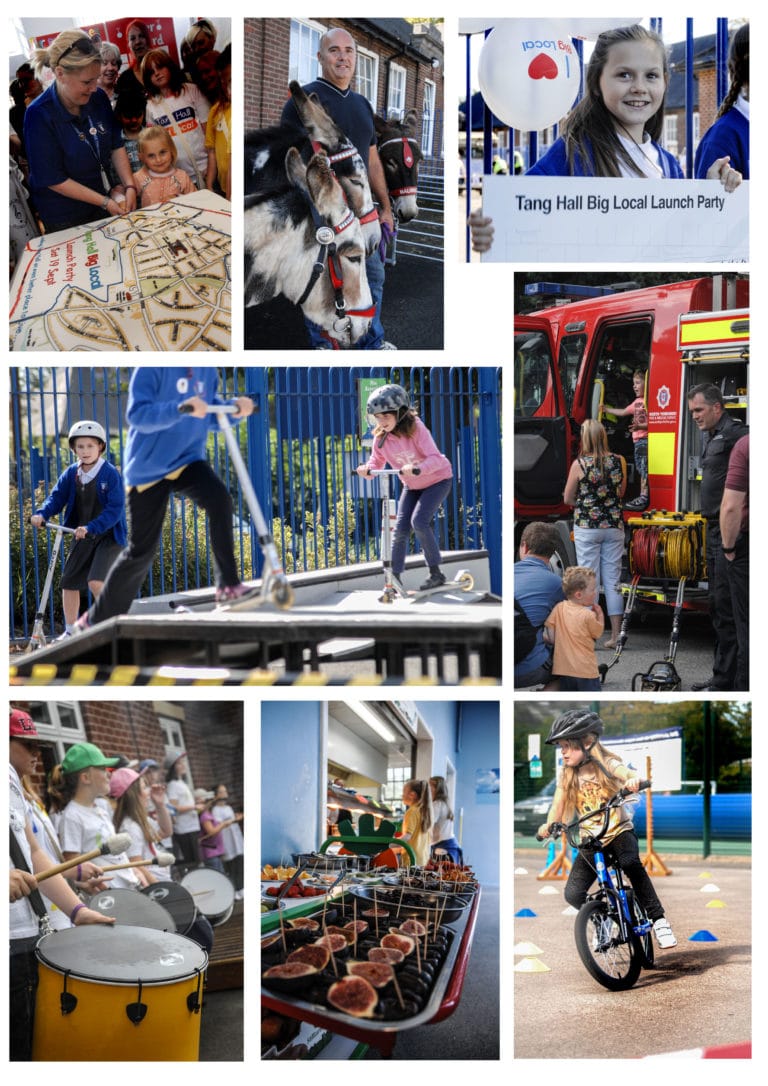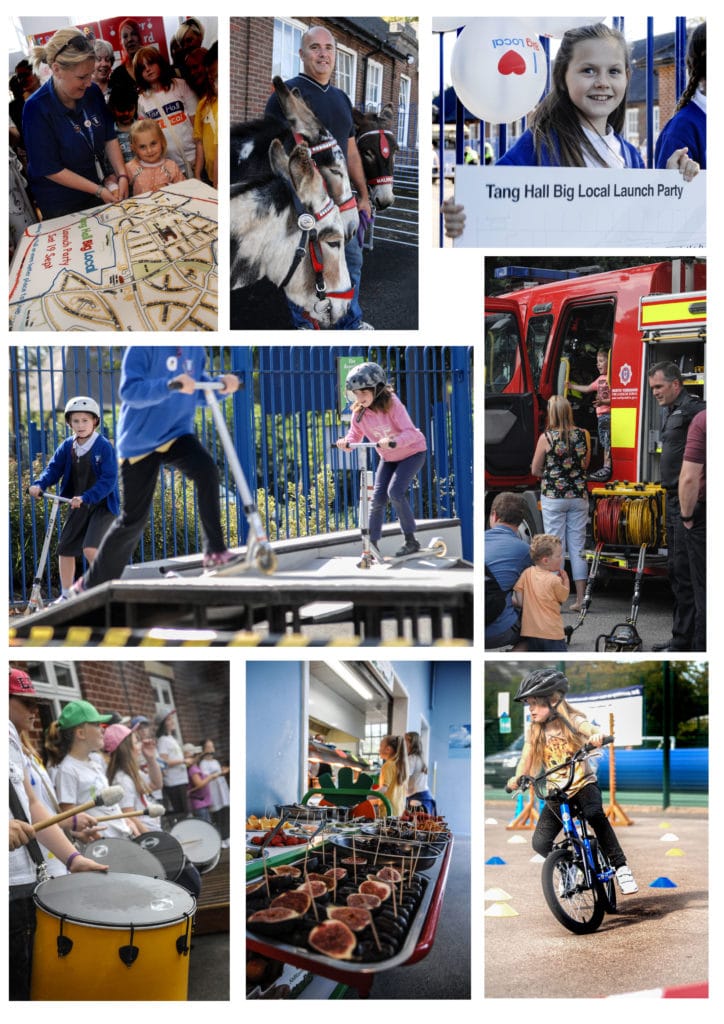 Tang Hall Primary was the perfect venue and allowed for a variety of activities – outside, in classrooms, the main hall and the kitchen. Teachers and pupils volunteered to help out, including dinner ladies who provided friendly and familiar faces. A local deli brought their staff and menu to the school dining room. We also had a pieman and a solar powered ice cream bike: there was something for everyone.
And of course the event launched the 2 year plan and helped get people involved with what we are planning.
A wall chart highlighted initial
projects and the partnership board were on hand to answer questions and
queries. We asked for feedback and
invited residents to join in.
It's often a risk to plan for an event no idea of numbers or how people will respond. We wondered if we were doing the right thing and if we had spent too much or too little. But it was worth every penny and every anxious moment of planning – the weather turned up with a glorious warm autumnal day – what a joy. In total over 500 residents came to the party and had good food and fun. We chatted and networked with our neighbours and guests. Residents won prizes, took home slices of cake and memories that will last 10 years and beyond.
Pictured below: Anna at the event.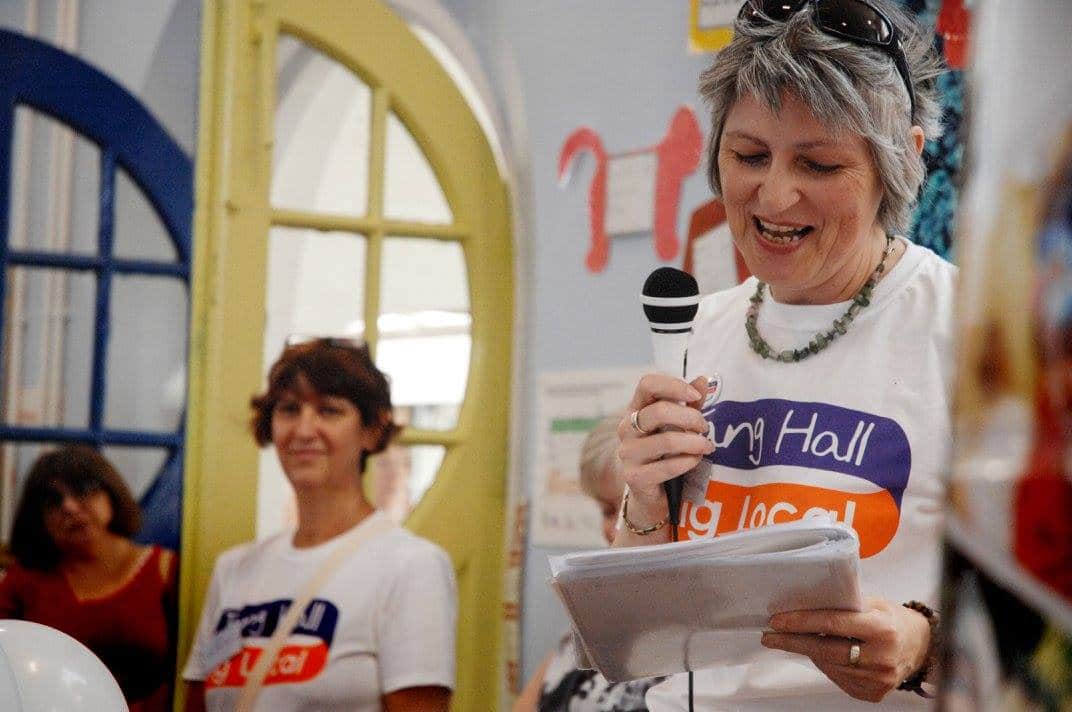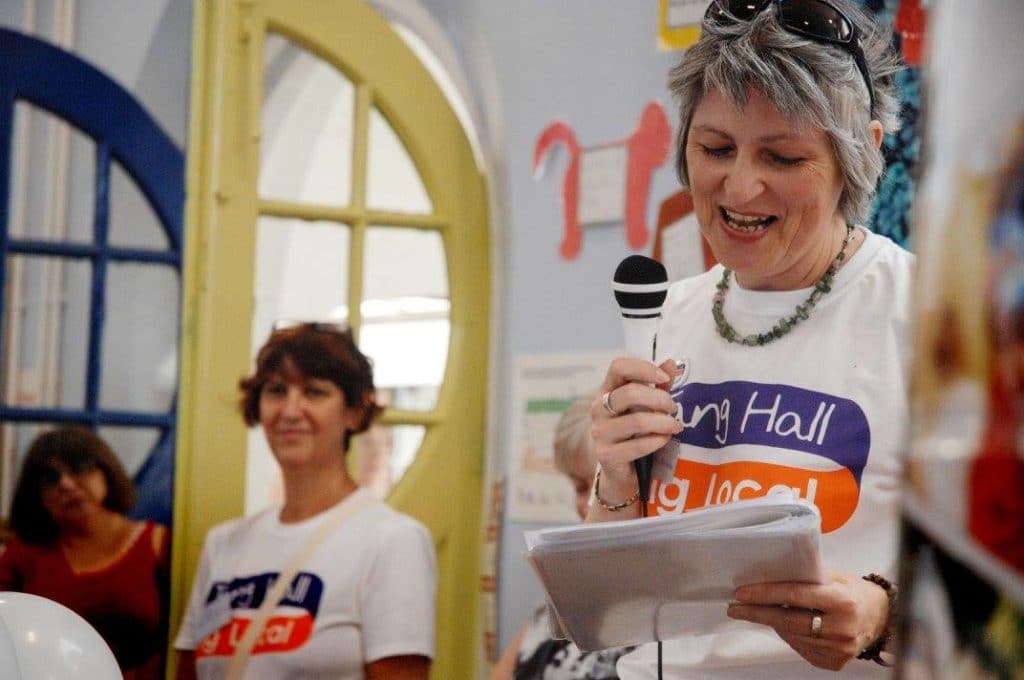 Looking for event ideas for your Big Local area?
Get inspired by this list of activities from Tang Hall's event, which were successful in attracting a wide range of different people and ages:
animation taster session
climbing wall
skate park
police security tagging
donkey ride
'Go Get' bikes (balancing bikes)
Rugby League club
netball
face painting
willow weaving
Minecraft (computer game) masterclass
music
photographer
filming of the event by local group
local businesses
stalls from community groups and agencies
working in the area.
Find out more and connect with Tang Hall via their Facebook page.