Introduction
In a nutshell
Who are you?
Samina Butt, co-opted partnership member, Bradley Big Local.
What did you do?
Organised a series of social enterprise dinners, most famously known as Soup, aimed at supporting local entrepreneurs at a grassroots level.
Why?
There aren't many opportunities for social enterprises in the area.
What's the benefit?
To empower residents and create opportunities for integration.
Biggest fear?
No one would attend.
The concept was introduced to some Bradley Big local partnership members from two friends who had heard about Detroit Soup, the first-ever Soup event.
After sharing Detroit Soup's success story with us, they inspired us to read Detroit Soup's guidelines manual which we used and adapted to suit the needs of our community. Our mission was to engage with budding entrepreneurs who wished to establish a new business or further grow their existing business and required financial support. The aim was to provide a platform that would give non-professionals the confidence to succeed without bureaucracy. We started organising 6 months before our first event! However, it gets easier after the first event and the subsequent ones can take as little as 4-6 weeks to deliver.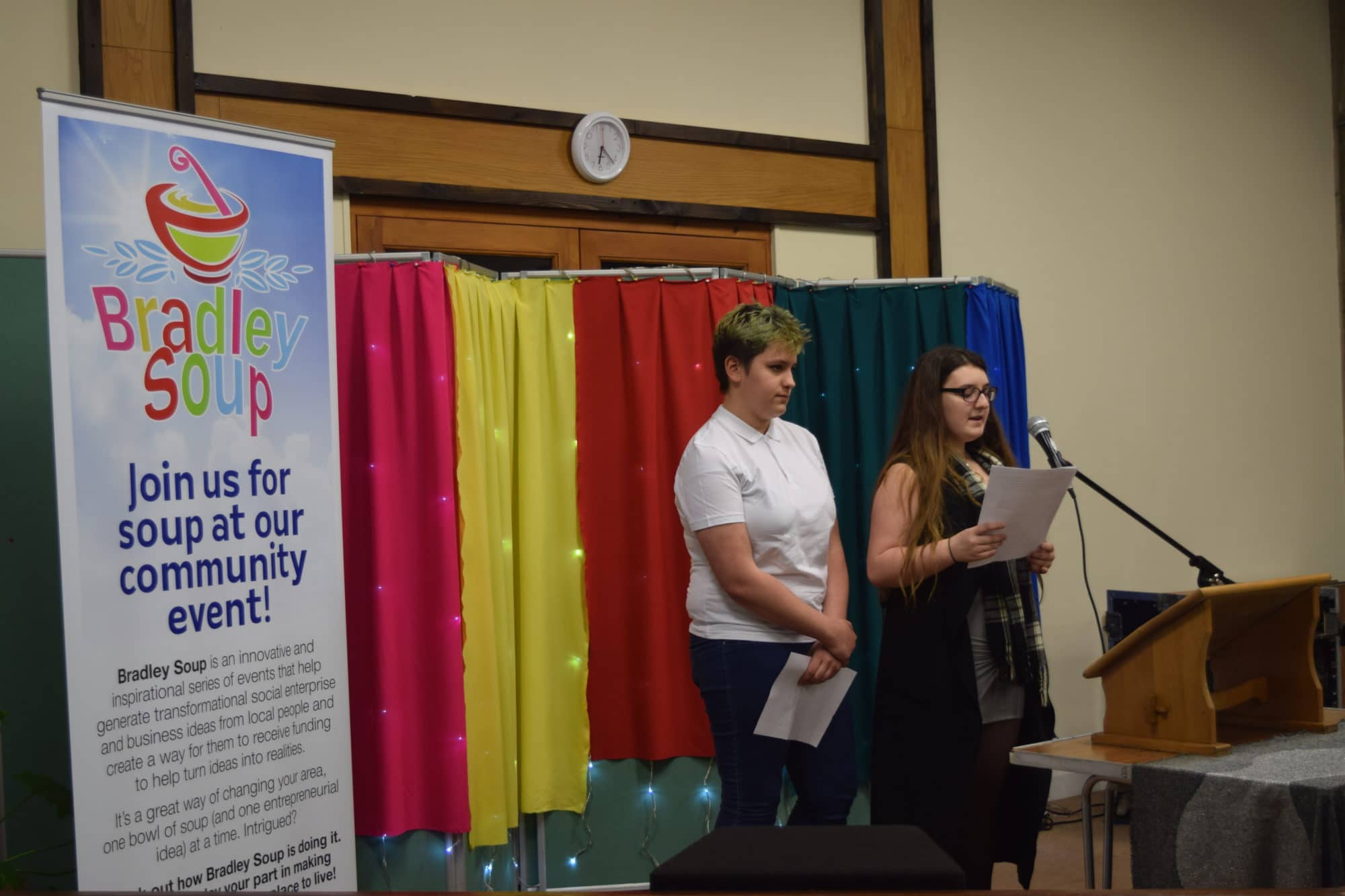 Step two
Funding and finding a venue
We received funding from Big Local and sponsorship from local businesses.  Food donations were received from Warburtons, who kindly donated bread rolls, and soup cans and drinks were generously contributed by other local supermarkets such as Tesco and Morrisons.
We were also given lots of fresh produce to use by the local community garden. You need a lot of physical and financial support from the community as well as volunteers to help set up.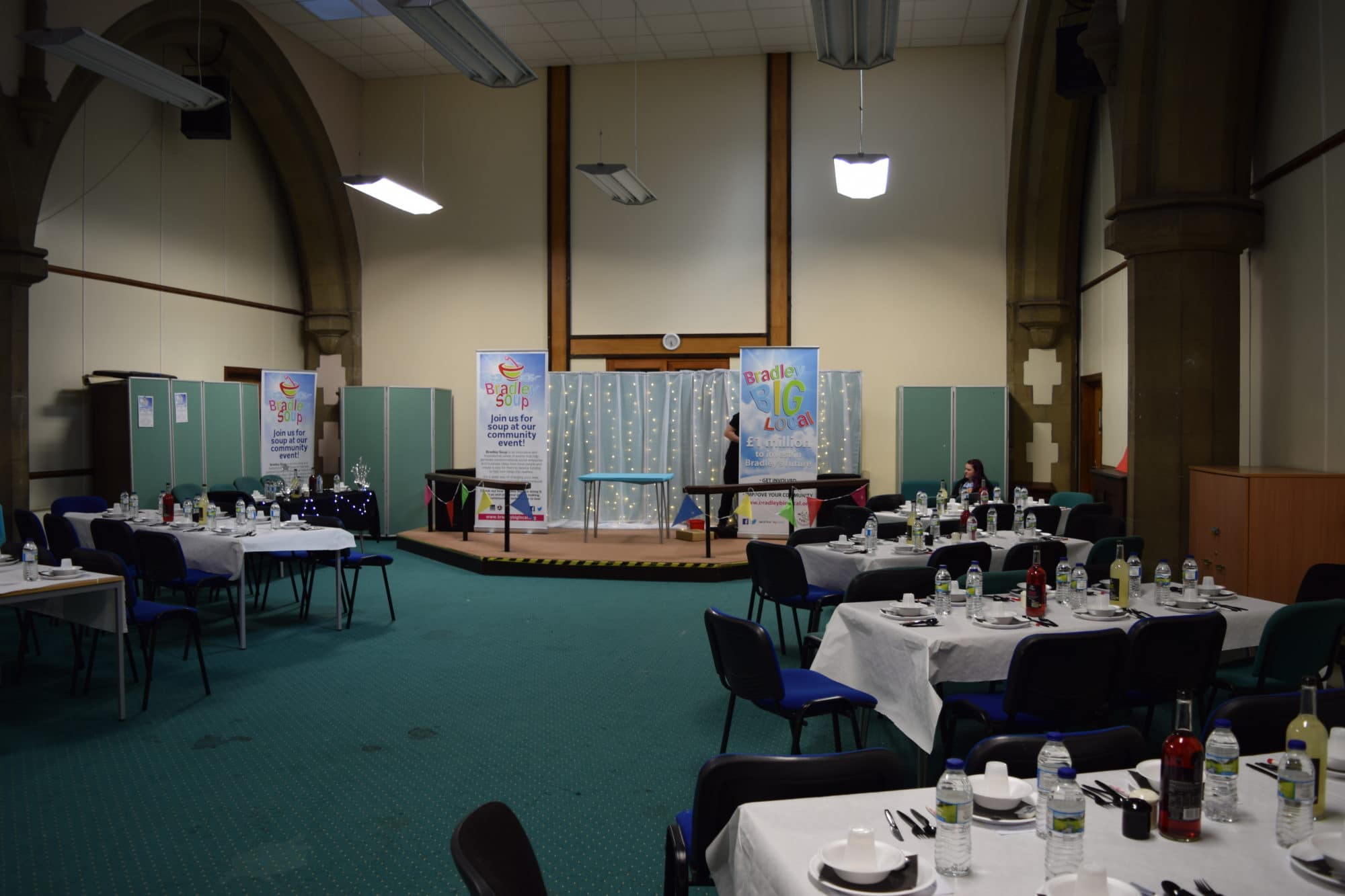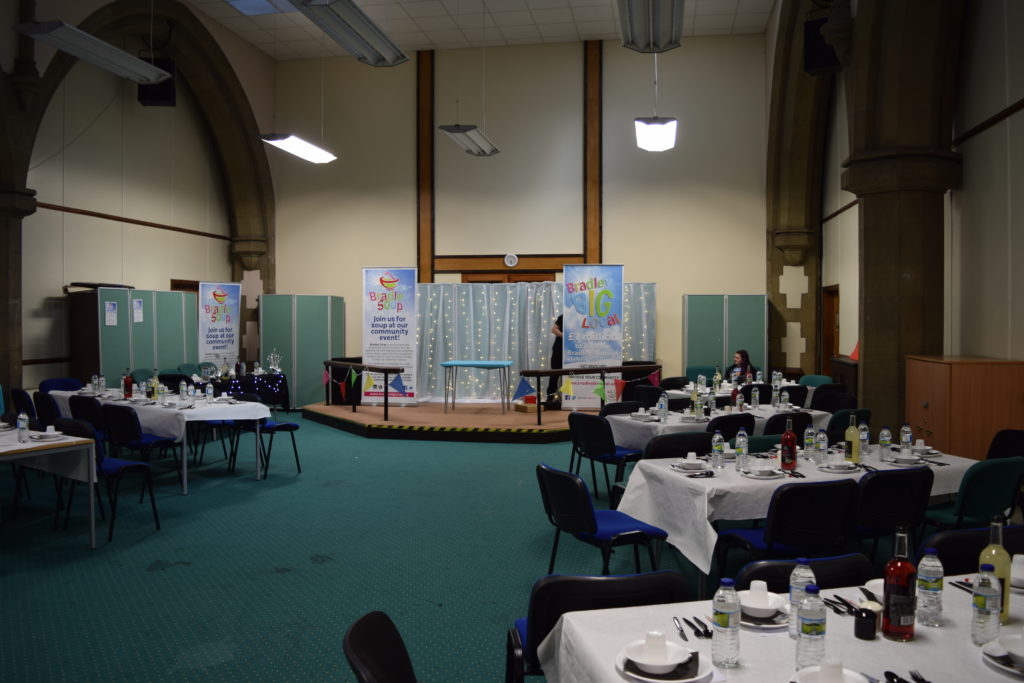 It wasn't difficult to find a venue because there were a lot of options in the area, so we hosted the event in the community centre. Things to consider when looking for a venue are how much space is available, whether there is a stage, parking and facilities and accessibility such as a ramp or disabled toilets.
I designed the logo for our promotional posters and hired a graphic designer to create them, displaying them within the Bradley community- in schools, clinics and the gym.
On social media, we promoted Soup and invited local businesses to support us and spread the word. It's important to look at your target audience to search for and invite local businesses on social media as well as local college business students to take part in the event and pitch their business ideas.
Our event was promoted in the newspaper. I struggled with getting publicity but one of the judges for our event had a contact with the local newspaper and he helped us. Getting people with good connections is beneficial!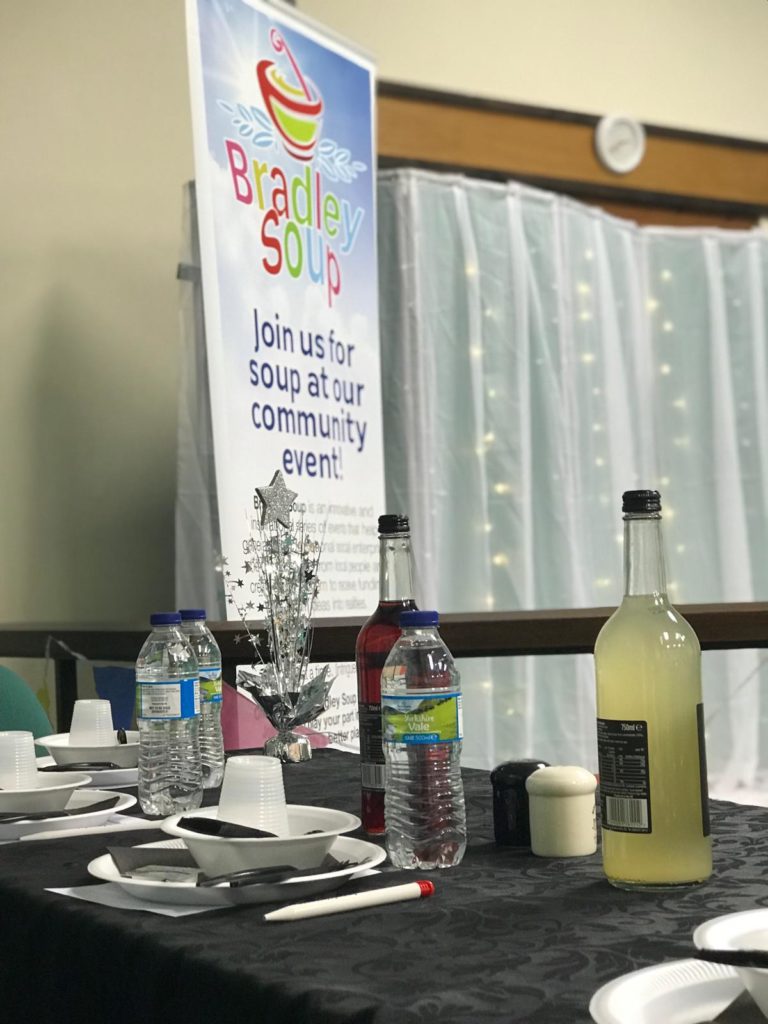 We selected judges based on influential status in the community and invited them to provide their experience and support the community.
Many of them were happy to get involved. The contestants sent their submissions to the judges, and if there were two similar business proposals, they would choose one for the competition to ensure variety. Four prizes were awarded, £500, £250, £150, £100, so no participant left empty-handed.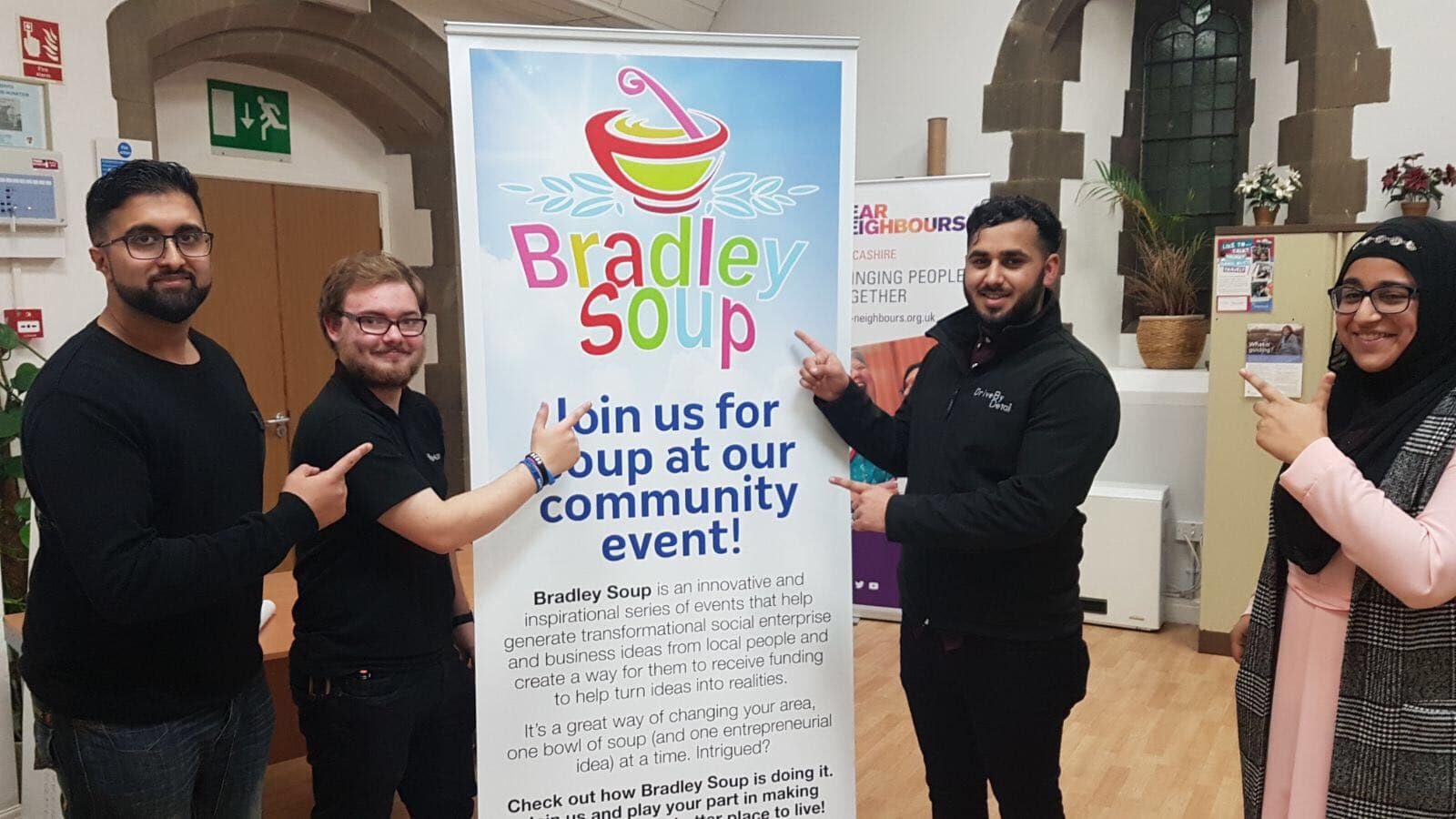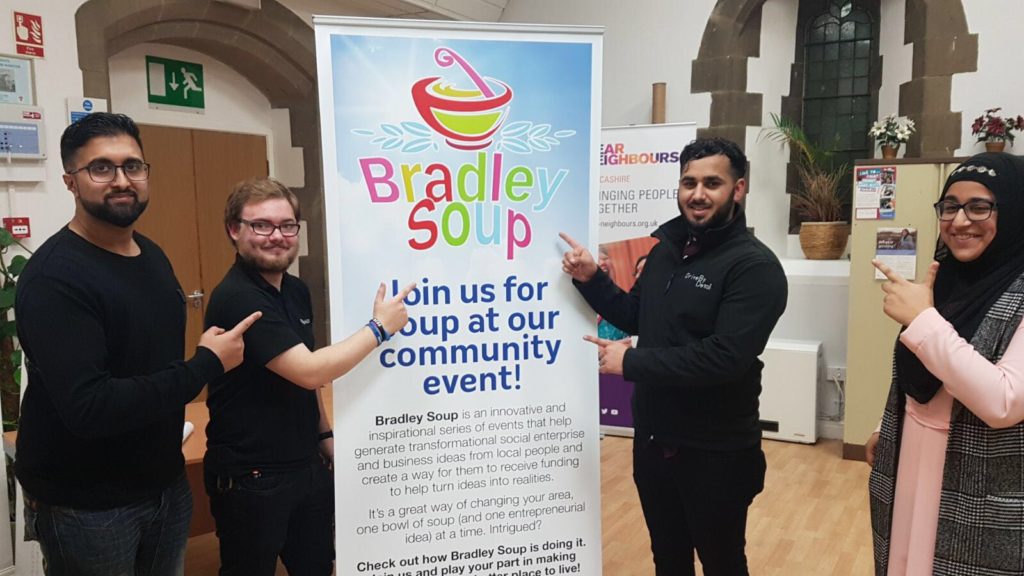 The audience listened to all of the pitches, and while we serve the food they thought about the proposals. Voting took place at the end of the meal. You can choose a buffet style or sit down, but it was easier and safer for us to serve the residents. Some of the volunteers cooked for us, and we also had an external catering company to cook, but I would advise to keep it simple, we probably had too much food!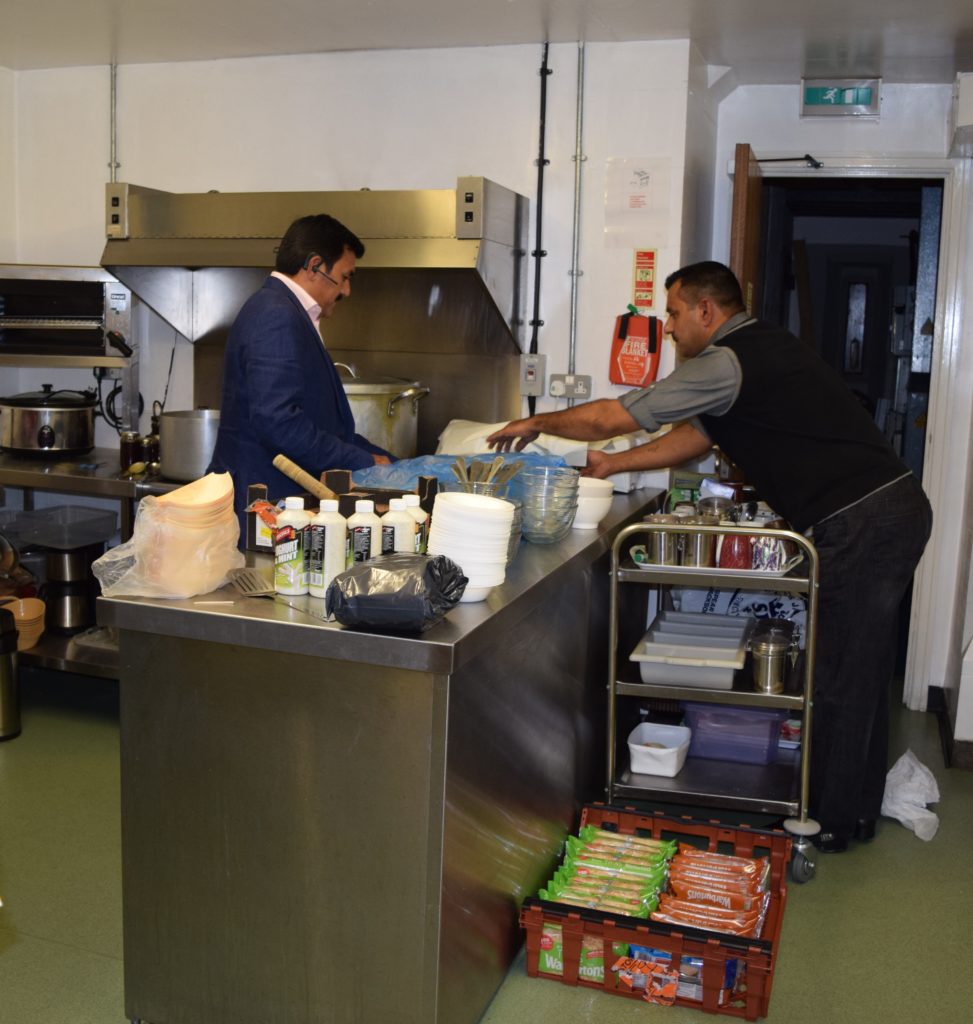 We had a diverse audience of young and old, and we had an extremely positive response from all members of the community who interacted with each other, creating positive community ties.
It was clear from the feedback that this was a fresh new venture that generated excitement and better opportunities for many people. A lot of people commented on the professionalism of the event which lifted my confidence. Next year, we have an arrangement with the Big Local to hold two more Soup events.