Introduction
In a nutshell
Who are you?
Steve Catchpole, a member of the public in Grays, Essex and recent recruit to the Grays Riverside Big Local.
What did you do?
Set up Grays Beachcombers – a monthly shoreline litter picking event which keeps growing.
How did it come about?
Thames 21 approached our Riverside Community Big Local to help find volunteers for a litterpick. I was one of the ones who turned up and saw the need for regular events.
Why?
Because the shoreline in front of Gray's Beach is a tip.
What's the benefit?
It means the place is free of litter; it's much more pleasant for people to come. It stops plastic spoiling the area and getting into the sea.
Biggest fear?
That nobody will turn up on a Sunday morning.
After the first litter pick I saw there was a need to continue.
As I was coming up for retirement, I wanted to try to make these not annual events, but monthly ones. I went back to Thames 21 and they gave me training in running the events. It was 2 days in the classroom. You learn about safety, first aid and the tides, etc.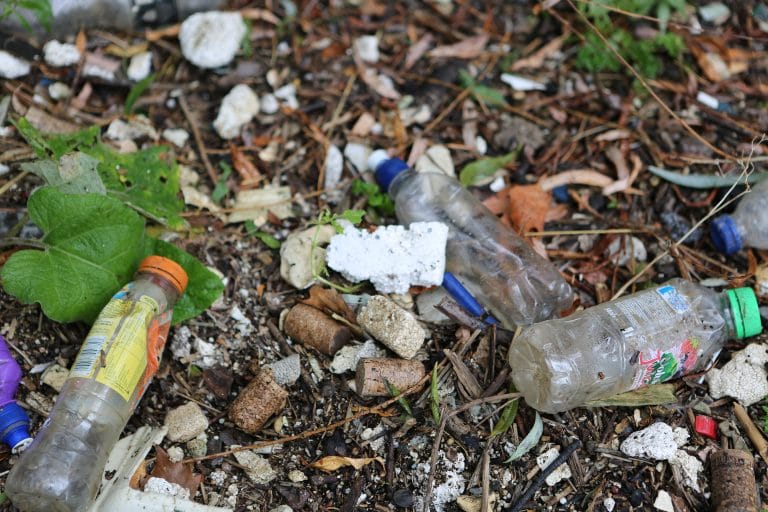 First you get the permission of the landowner – in this case Port of London Authority who own the river and the council.
The council buy-in is important because if you have collected a load of rubbish, you need the council to take it away.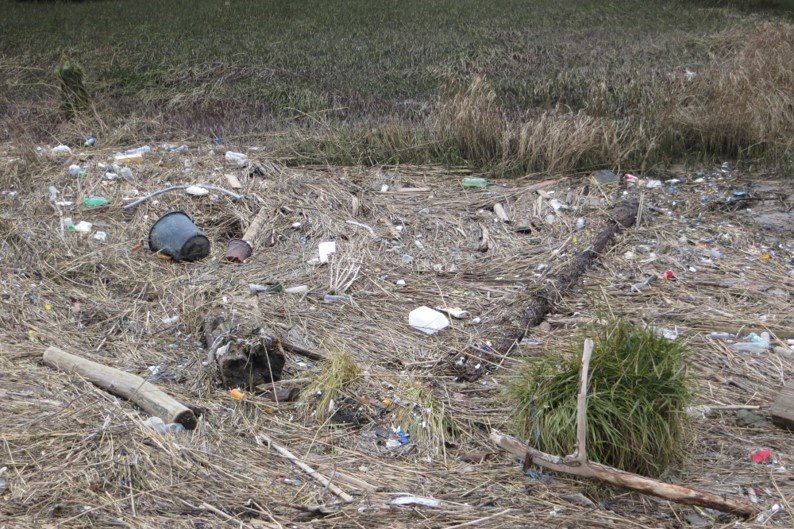 Then you need to advertise the event. I e-mail everybody who was at the last event by blind cc them about the future events.
The Big Local have put posters up, including in the Light Ship Café which is near the event. We tried going out on the street and delivering leaflets at first, but it didn't have much impact. The Big Local use social media and their website – other groups, such as scout groups, can then find out about it and its snowballed. The Big Local is very effective as it publicises to the right people – those who are interested in their neighbourhood and their environment.
The event starts with a safety talk then explaining the area we will cover.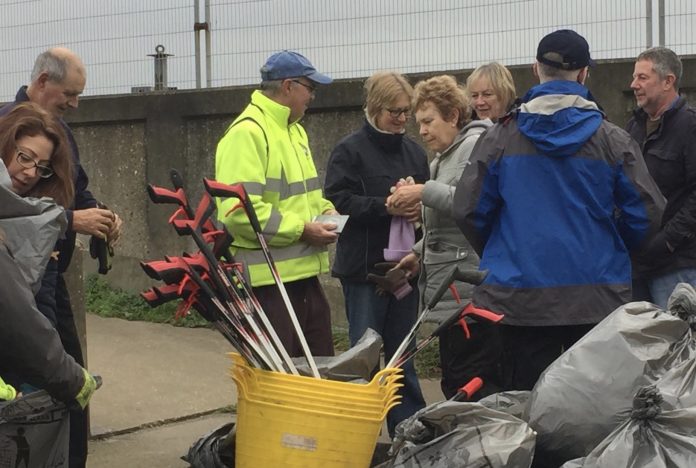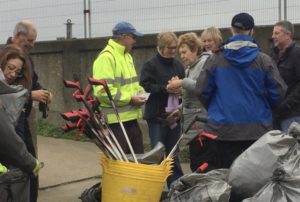 The resources we use are gloves, litter pickers, bags, bag hoops to carry and keep the bags open. The Big Local provided litter picks and bags at our first events. The council have subsequently provided us with our equipment including wellington boots.
We do it for 1 ½ hours and now we have got more than 20 people arriving which is a good amount.
Then there's a bacon sandwich for those who want it afterwards. They are provided by the Light Ship Café. It's a Community Ownership Management Asset (COMA) café which the Big Local ran for several winters with volunteers.
Afterwards I send a note to thank people and let them know how much we picked up at that event.
We are regularly removing 30 sacks full of rubbish at each event. We have pulled out shopping trolleys and other large items from the river. We count plastic bottles and have contributed to the 30,000 single use plastic bottles which have been found floating between Rainham and Tilbury in the last 18 months.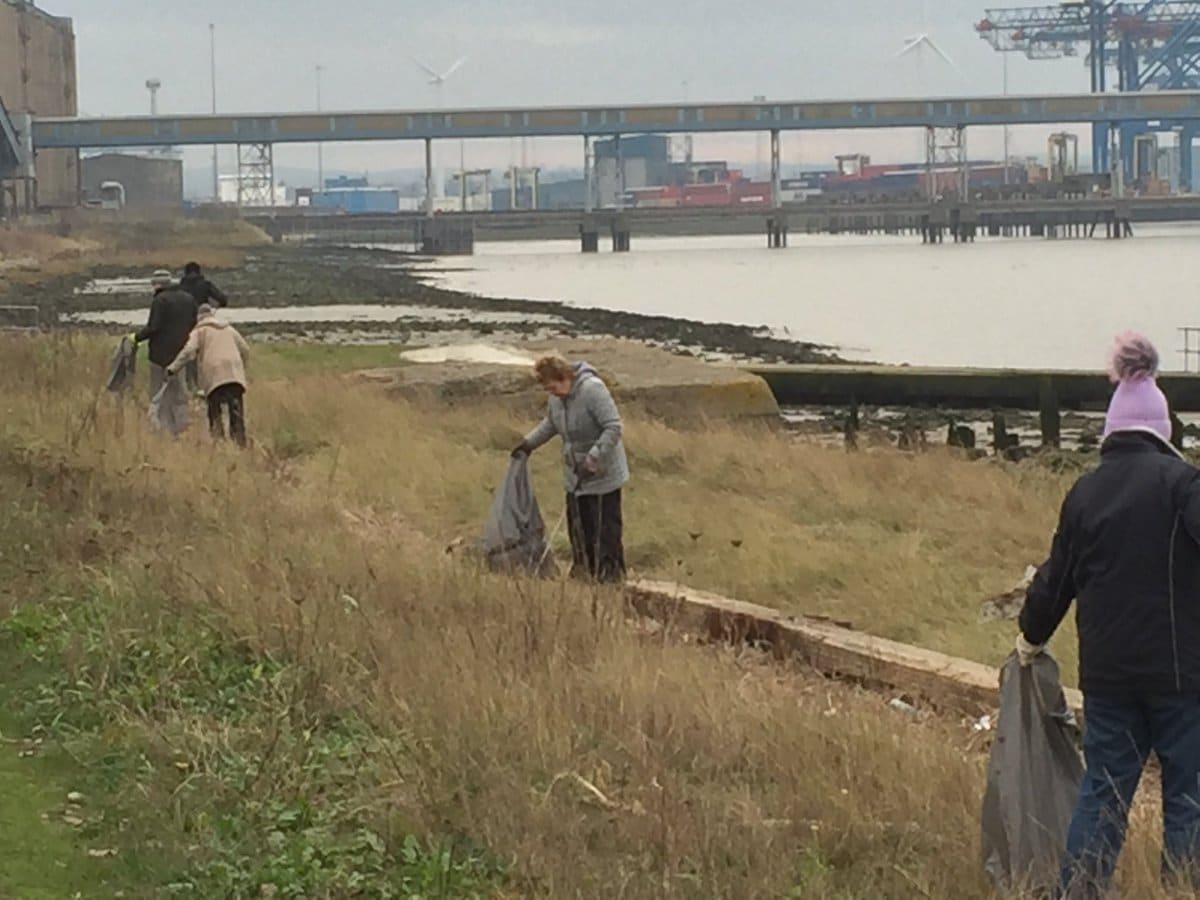 Step five
Coping with success
Not only are we looking after the Grays Beach foreshore area, but are now holding events midweek and at weekends at ten different locations between Tilbury and Rainham.
So we have been able to do so much. Unfortunately no matter how much we do, we can never get on top of it because there's always more coming down the river.
I wasn't very good at managing all the e-mails at first, but you do need to keep everyone in the loop and I do that better now.
The big surprise is that people recognise what we're doing – we've been invited to speak to the council about it. Recognition is important as it keeps the group going because people are aware of it. The people who come along are constantly changing. We even had Zac Efron turning up to one event.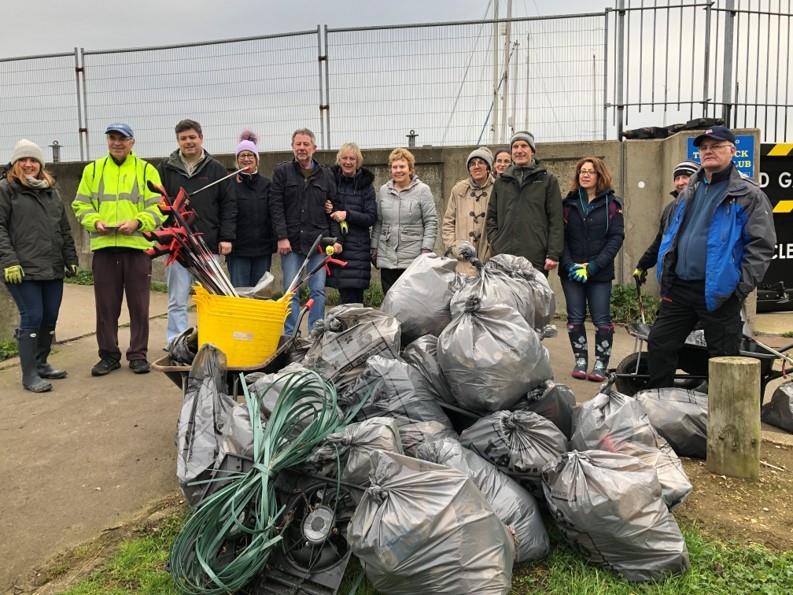 Andrew Blakey, chair of Grays Big Riverside, comments:
"There's a certain amount of ongoing administration including risk assessments and arranging for the rubbish to be disposed of by different councils.
They have been collecting these single use plastic bottles before they were on the news and Blue Planet. Steve's group are all over the front pages now. That's brilliant.
Steve has turned this into a much bigger and really impressive project. It just goes to show, if you find the person who is passionate, great things will happen."