Barry Mead volunteers on the CELL Environmental Task Group. This meets every quarter to review all the environmental projects CELL Big Local has funded and to discuss new issues and ideas. A keen archaeologist, he contributes regular articles about the area's heritage to the CELL community magazine which is distributed free to all local residents, and gets stuck into environmental clean-up jobs including removing debris from the River Lyne, clearing paths and litter picking.
By breakfast time on Monday morning, Barry Mead has just about landed back on Planet Earth. Which is lucky, as my phone signal doesn't reach space and we have an interview arranged for 10am.
After winning the title Community Archaeologist of the Year a couple of days before we speak, Barry's been floating around in the stratosphere "feeling very proud and emotional" he tells me bashfully.
The award, given by the British Council for Archaeology, is made "for inspiring others to share a love of archaeology."
Since Barry led a small group of Local Trust visitors to the top of Cresswell village's ruined 'Pele Tower' back in October, I've wanted to find out how he and a team of volunteers managed to unlock hundreds of thousands of pounds to secure the future of this miniature medieval castle that looks out over the Northumberland coast, right on the edge of the CELL Big Local area.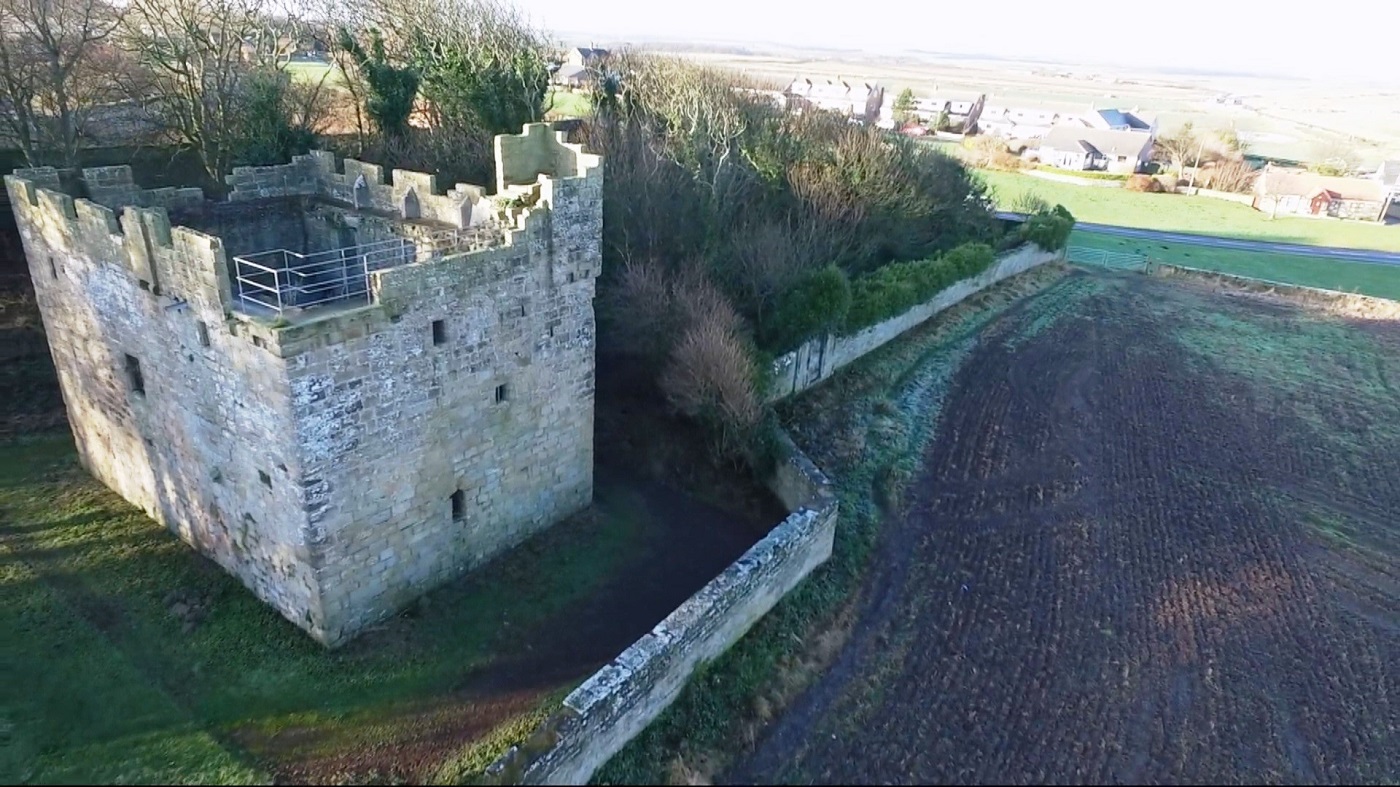 The Pele Tower in the village of Cresswell was built in the 15th century, to protect families from raiders marauding southwards from the Scottish Borders. It's one of around 175 that once stood in Northumberland: of those, just one is currently open to the public. After a career in archaeology and museum curation, when Barry arrived in the village nine years ago, he couldn't get away from the Tower, he remembers. "I see its parapets every day from my office window."
When the local Parkdean holiday park, which owns the land on which the Tower stands, proposed to the parish council in 2014 that they might like to take on responsibility for the monument, Barry says there was a collective intake of breath. "We're a tiny village, and the council already had a lot on its plate," he recalls. "Then I said to myself, come on Barry, how often will you have the chance to restore a Pele Tower?"
Three successful applications to the Heritage Lottery Fund (HLF) followed, the first two for exploratory and development work, the final one for the capital funds to do the restoration. Barry knew that that fostering local people's sense of ownership of the project would be critical to its long term success. So as part of the scoping phase, he mobilised schoolchildren, parents, retired people and even curious tourists staying at the holiday park, to help excavate the site around the Tower.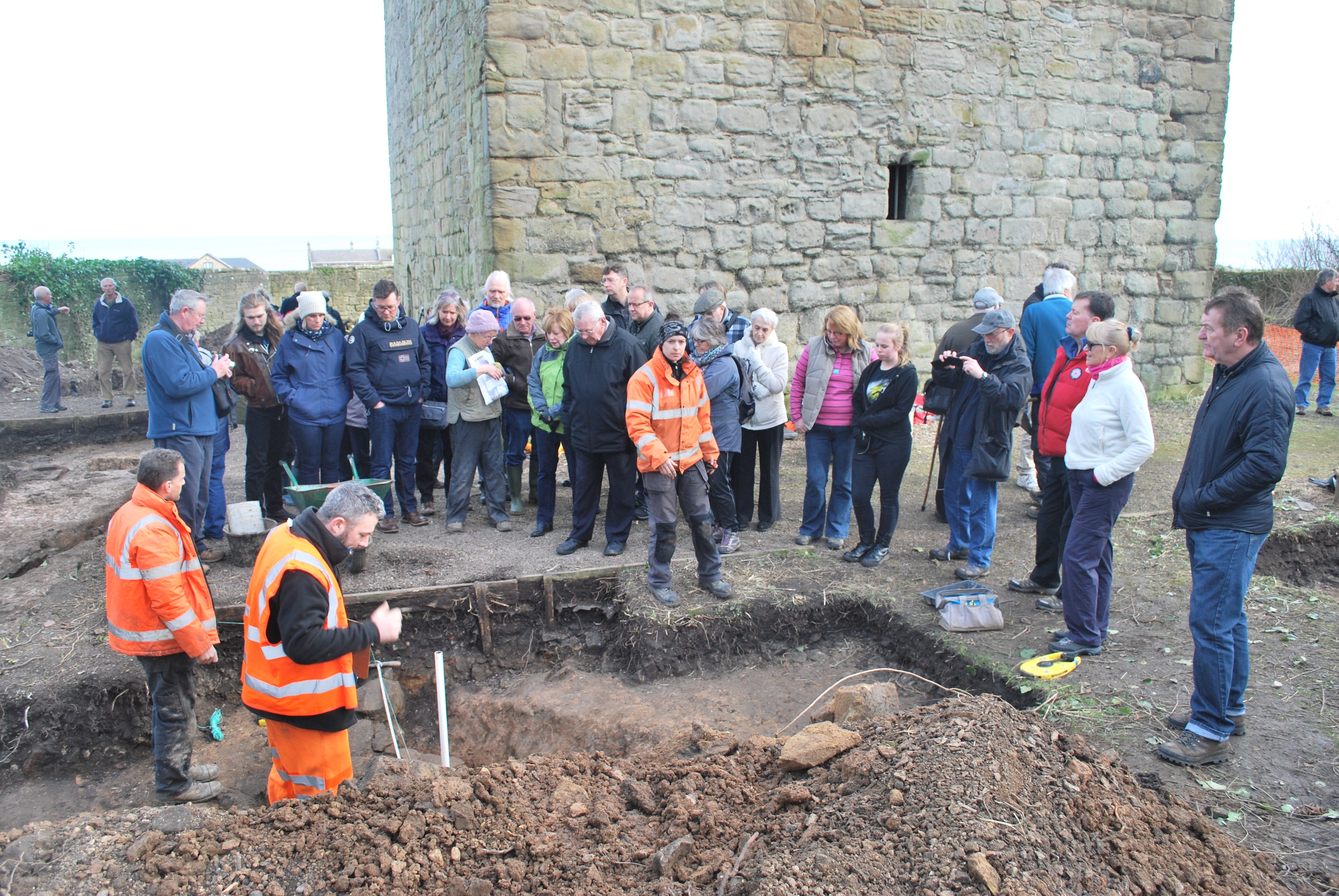 "We want people to actually be able to enter that building, touch it, understand its significance locally and in this Border region," he says with determination. "It's about accessibility. It'll be free to enter. And we'll let children loose in the digging trenches – not many people do this – which means that they'll actually find things. Some kids from this area have been finding material which is 10,000 years old, from walking the ploughed fields.
A headteacher nearby said that one of the pupils who wouldn't engage with school, who had taken part in some of our digs, just couldn't stop talking about it.
Down the phone-line, it sounds like Barry's grinning.
Locals' contribution has been been vital to the success of the latter two funding bids. The HLF requires between 5% and 10% of the total bid value to be match-funded with cash or in-kind support: luckily, volunteer time can be costed into the mix, and together with CELL Big Local agreeing to make two grants of £5,000 and £10,000, plus money donated by Northumberland County Council and local councillor Scott Dickinson, residents' enthusiasm for the project has helped to leverage a total of £781,000 from the HLF, out of a total project value of £900,000.
Once restored and with a new roof protecting the inside space, the Cresswell Pele Tower will open for business. There will be a soft launch in autumn this year, ready for a public opening in spring 2020. "The idea is that we'll have a half-time member of staff to train up the volunteers to engage with the public and schoolchildren – we'll be recruiting this year," says Barry. The business-plan submitted to the HLF is clear that the Tower will have to pay its way: there's insurance, electric and upkeep to fork out for, so Barry's keen that the community knows it can be hired for events, meetings, coffee mornings and craft fairs: a mother and toddler group held in a medieval castle has a certain ring about it.
The key to this sort of project, says Barry, "is a number of committed, driven individuals."
It simply couldn't have been done without people getting stuck in and showing support on the Open Days and the digs.
Barry himself still works as a consultant on other heritage projects run by local groups, often on a voluntary basis, but says, "there can't be many days when I'm not doing something to do with this Pele Tower. I love it. It's my passion, I'm digging, doing archaeology, yes, but importantly we're preserving our local heritage."
Photographs copyright 1) Council for British Archaeology, 2) and 3) Brian Cosgrove