The 2022 Commonwealth Games is coming to Perry Barr in Birmingham complete with a multi-million-pound investment in the local infrastructure, but at what cost to the local community?
Local historian Tom Clements explains how Birchfield Big Local is documenting the effect of the Games and why a group of feral cats spurred on local residents to fight back against the City Council's redevelopment plans…
It has always been taught that you learn from history. It should inform us and help us to avoid making the same mistakes again. But, of course, we do and we will make those same mistakes again.
What is happening in Perry Barr now – which is where Birchfield Big Local is situated – is a repeat of what happened in the 1960s.
Back then, we were sold the idea that new roads, which by-passed urban areas, were the answer to growing inner city traffic problems. But what we got was something quite different. Instead of by-passing our communities they bulldozed homes and shops, and replaced them with high-rise flats and an eight-lane highway, cutting a swathe through existing neighbourhoods.
Now, as part of the grand plan for the Commonwealth Games, which comes to Perry Barr in 2022, they are repeating the process; homes and shops are being bulldozed, to be replaced with high-rise flats, while the highway is being extended from eight to 10 lanes.
Birmingham University has been documenting the changes that are happening around us to examine what effect the Commonwealth Games will have on the local community before, during and after the 11-day event.
Birchfield Big Local Partner, Barbara Petris has been keeping a journal on the University's behalf and I, as a local historian, will provide a photographic history of the area to show how this part of Birmingham has changed dating back to the 19th century.
Whatever funds we receive from our work with the University goes towards providing local residents with free hanging baskets, seeds, compost and whatever else they might need for 'Bloom In Birchfield' – an event that started five years ago which was about making our community a better place to live.
We also want to make people aware of the amazing history that is on their doorstep.
Birchfield is set in an area where inventor James Watt once lived. On our border, we have St. Mary's Parish Church where Watt, Matthew Boulton, and William Murdoch are buried and the church is more famously known as 'The Cathedral of the Industrial Revolution'.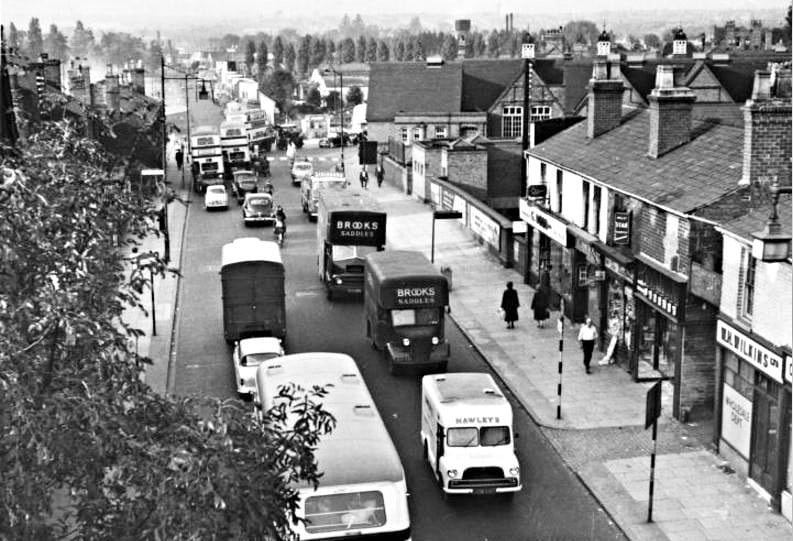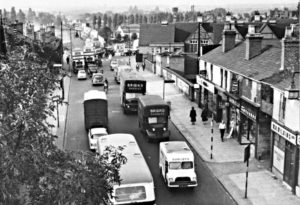 We recently held our Annual Christmas Meal for the Elderly in their Church Hall and it is also the site of the Birchfield Jazz Festival – an annual weekend event showcasing local and international musicians.
Our office is situated on Grosvenor Road and is part of the Grosvenor Recording Studios (GRS). After Abbey Road, this is the oldest operational recording studio in the UK. Some of the most influential and popular artists from rock, pop and reggae have recorded tracks here including Jon Bonham (Led Zeppelin), Jeff Lynne, The Moody Blues, The Move, Noddy Holder, Cliff Richard, Ken Dodd and Jimmy Cliff.
All the sound effects for the Gerry Anderson shows (Thunderbirds, Stingray, Joe 90 and more) were recorded here. Jeff Lynne and Ozzy Osborne were born near here – the Commonwealth Games' Athletes Village will be on the site where Ozzy went to school.
We help support a community allotment on Livingstone Road, on the site where Aston Villa Football Club played its first home games in 1876 and that also hosted an England game in 1893. Just up the road is where Birchfield Harriers Athletics Club was founded in 1877.
Perry Barr Greyhound Stadium, which was formerly home to the Harriers (where Olympic gold medal winners Denise Lewis and Mark Lewis-Francis were discovered), is opposite what will become the Athletes Village. From there, it's a short walk to the Alexander Stadium that will host the opening and closing ceremonies as well as the track and field events in 2022.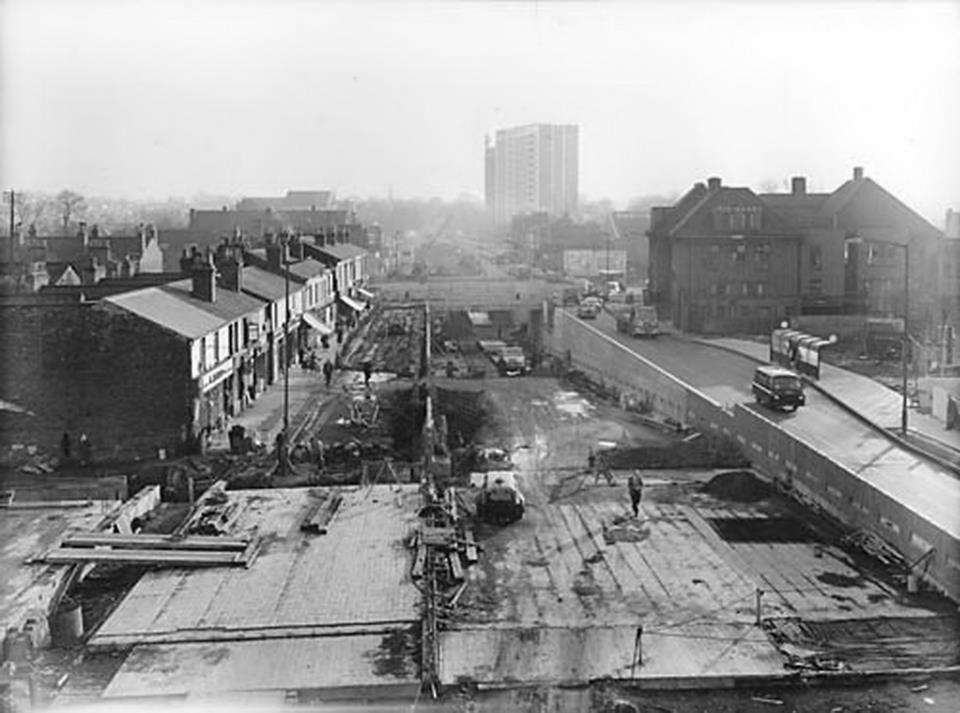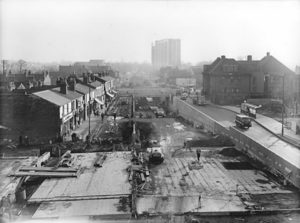 Next to the stadium, on Walsall Road, is an allotment that has been there since 1907. The allotment has a diverse population and brings together displaced people from over 20 countries. But the council had plans to tarmac it for extra car parking spaces at the Games.
The Allotments Committee set up an online petition and Big Local became involved. We extended their platform through our Facebook page and invited them to hold meetings at our offices. Then we discovered that we had a secret weapon – a large group of feral cats!
These cats have made the allotment their home and have been adopted by the plot holders who feed and look after them.
So, we put out the story that the cats' existence would be in danger if the proposed car park went ahead; they would have nowhere to go and would surely perish.
People picked up on that and said 'oh, you can't let that happen to the cats!'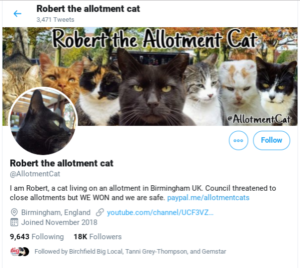 We set up an online petition set, and suddenly we had 15,000 signatures. A Twitter account was also set up for a cat called 'Robert the Allotment Cat' and it got 18,000 followers from around the world. Other cats were given names such as Gloria Glover, ET, Red Fred, Barbara, Janet, Calico aka Dorothy aka Psycho. The campaign was supported by the Birmingham Mail.
The council retreated. The allotment was saved. This has spurred us on to ensure we are getting our voice heard.
But there are other reasons to be fearful, and many of us have become increasingly concerned about what happens to this area as a result of the Games. What is the legacy that we, the people who live here, will be left with after the carnival leaves town?
The Athletes Village will eventually be sold as new houses and apartments at prices far beyond the pockets of local residents. We were told 258 homes would be categorised as social housing available to local people. This has since been revised to 53 homes.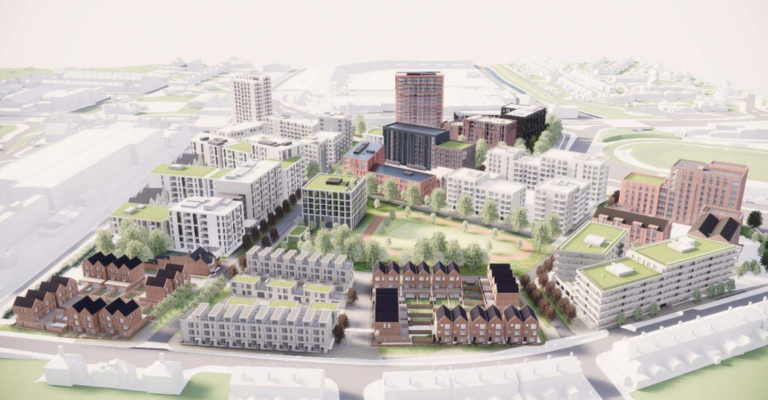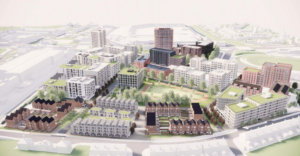 There will be shops, offices, and restaurants on-site. It looks very nice but it will effectively become a gated village.
The interesting thing is this area is predominantly Asian, West Indian, African and Eastern European but there is only one person of colour in the artist's impressions for what the new homes will look like. I call it 'peripheral fallout'.
We were told there would be jobs for young unemployed people only to find that most of it is skilled work and they wouldn't have enough time to train local people to fulfill those roles.
Because we're the other side of the road to where the new stadium and new homes are being built, we were left out of any consultations. But what happens on one side of the road has an effect on the other side.
Trying to get people from the council to engage and explain what is going on was virtually impossible at the start. The effect environmentally is, as yet, an unknown factor.
So, we started making a noise, attending as many meetings as possible, asking pertinent questions and insisting that Birmingham City Council's cabinet members come to us to explain their plans. They were astounded by the number of local residents who actually took the time to attend those meetings.
We had to make it clear we were not going away and that the voice of the people would be heard through the platform provided by Big Local. The result of this is that the cabinet is now asking us if they can have meetings at our venue.
They may not have known who Big Local was when we first started out but they certainly do now. Big Local has given us the platform to provide a voice for the local community, we can and will be heard!