As part of a series exploring Big Local responses to COVID-19, our journalist-at-large Ryan Herman speaks to Kim Ayling, chair of SO18 Big Local in Southampton about the mosaic project setting its sights beyond lockdown.
One of the many challenges that now face community groups like those supported by Big Local is how to maintain the collective spirit and togetherness that has sustained towns, villages and estates through this crisis?
Understandably, many Big Local areas had no choice but to put all other plans on hold. But others have found ways to push on with projects that were designed to give residents a greater sense of pride in their communities.
The joy of community art
Last month, SO18 Big Local unveiled the Mosaic Way, a project made up of around 60 mosaics across two neighbourhoods – Townhill Park and Harefield – on the outskirts of Southampton.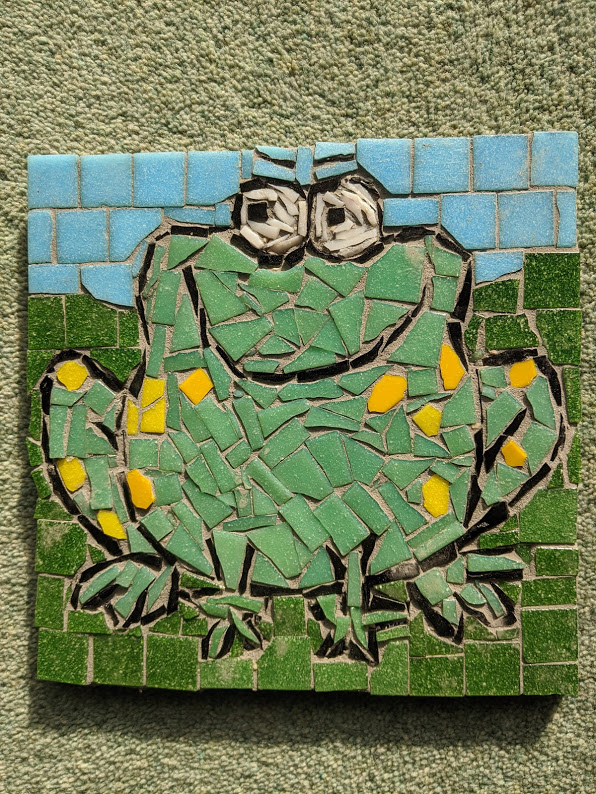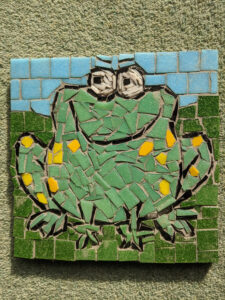 The objectives behind the Mosaic Way are to bring those neighbourhoods closer together and to give residents ownership of the project, through regular group meetings.
It was inspired by local artist Will Rosie who, around three years ago, started putting mini mosaics on walls around Southampton.
At first, nobody knew who was doing it. And even though he had no permission, Will rightly assumed that if he put on a hi-vis jacket while he was out and about nobody would ask any questions.
But instead of being branded as some sort of guerrilla art vandal, the city has embraced the mosaics that often tend to feature cartoon characters such as Homer Simpson, Nemo or Mr. Men (he created 'Mr. Stay At Home' mosaic for lockdown), and has been featured on both BBC and NBC in America.
Kim Ayling is the chair for SO18 Big Local and says,
"We were thinking of ways to do something that would have an impact across both Townhill Park and Harefield because what works for one area doesn't always work for the other.
We'd been working with Will and realised he could teach residents to make their own mosaics."
Meanwhile, the People's Health Trust was on the lookout for community projects to support and Southampton was one of the areas eligible to bid for a grant. The Mosaic Way ticked all the right boxes and TWICS (Training for Work in Communities), which is the 'Locally Trusted Organisation' for SO18 Big Local, successfully applied for funding.
Adapting to lockdown
Will and community artist Gillian Jeffery had been running workshops on how to make mosaics since last summer, and there was a determination that the project should continue after lockdown. So, they created kits for people to make mosaics at home.
"If you just think 'well we were doing this but we can't do it now' that can be soul-destroying. says Barbara Hancock, SO18 Big Local's Community Development Lead.
"But if you think 'this is our core belief' then what it requires is a change of thinking but also the confidence to stick to that belief and turn it into something you can do now."
Indeed, making the mosaics gave residents something positive to focus on while they were stuck indoors for days on end.
Barbara adds, "Many of the residents who came to the workshops have joined a WhatsApp group through which they are swapping photos of their mosaics and sharing tips on how to make them. In some cases, they were quite isolated but this gave them a network of other people to communicate with."
Making a difference in Southampton
The mosaics have been designed around the theme of nature, with some having particular local connections like the one of the hare for Harefield or the fox that has made Townhill Park his home.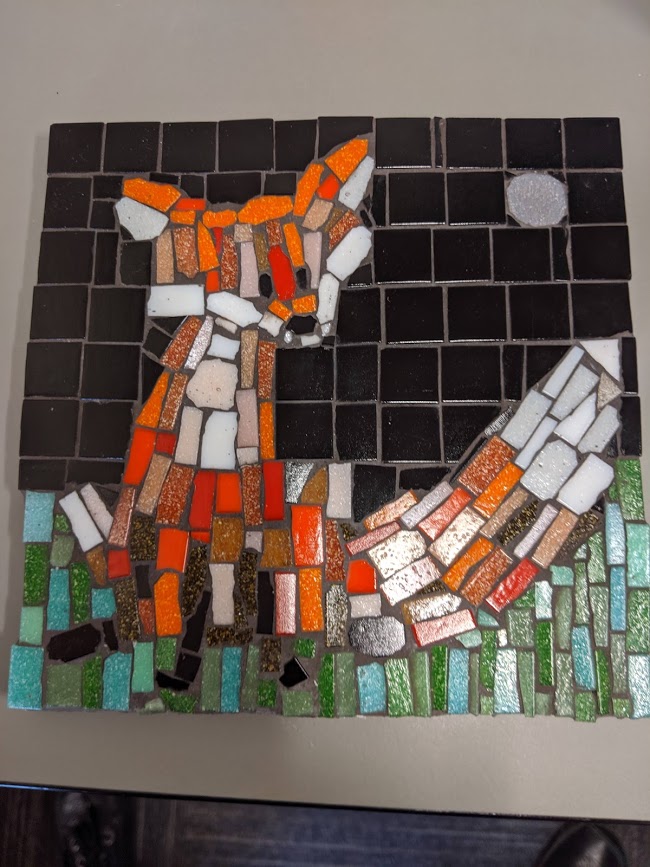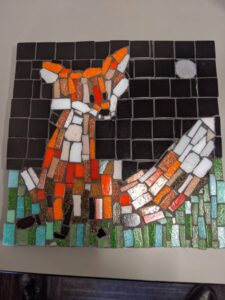 So far, around 40 have been dotted around the streets for residents to find if they fancy a night on the tiles.
Kim adds, "Townhill Park is undergoing a huge regeneration project. Consequently, a lot of the walls we planned to use are going to be knocked down. I suggested putting mosaics in the ground, and Southampton City Council said 'yes' but then they needed to be covered so they wouldn't be a hazard. The contractors, Balfour Beatty, have been working on street improvements in the area and came up with another idea. Instead, 10 mosaics will now be reproduced onto 20 road signs across the whole area."
This can also contribute to a bigger, city-wide story.
Kim explains, "Southampton is putting in a bid to be the City of Culture in 2025. And we're on the outskirts, whereas understandably a lot of the work has happened in the city centre but not much on the periphery. So, the Mosaic Way has the potential of adding an extra dimension to the bid.
Beyond lockdown
"We are also going to be part of an outdoor art gallery project, as and when that will be allowed to go ahead. We have also thought about a thankfulness project when we come out of the other side of this. We're mindful not to use the word 'celebration'. But traditionally people tend to plant trees in remembrance or to give thanks."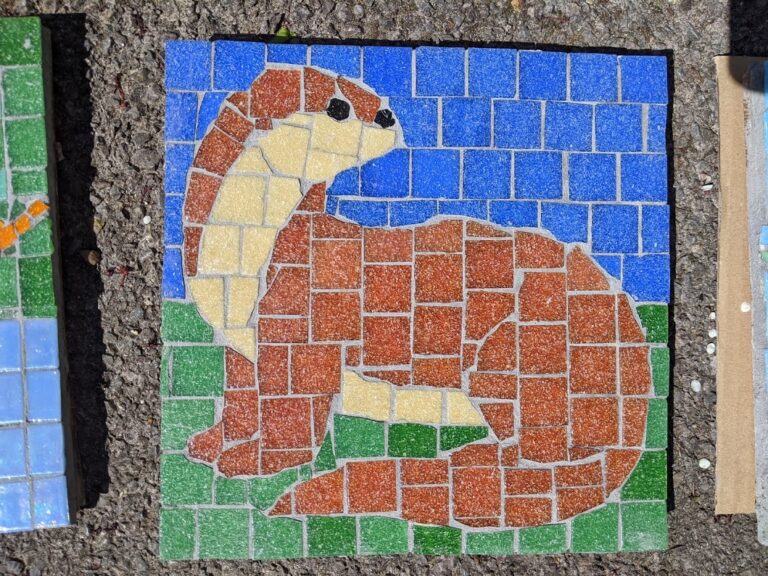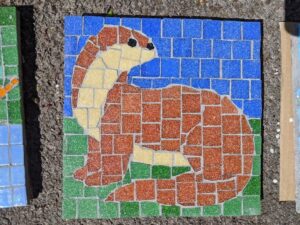 As lockdown gets lifted, some people will inevitably feel anxious about organising community events and projects. For SO18 Big Local, the Mosaic Way shows that life goes on after COVID-19.
As Barbara puts it, "If there is a risk, how do you balance that risk? How do organisations think about what is reasonable to do? The danger is that you can become too frightened to do anything."