As part of a series exploring Big Local responses to COVID-19, our journalist-at-large Ryan Herman speaks to Simon Johnson, Charity Manager at St Matthew's Big Local in Leicester, about the impact of local lockdown on the community.
Simon Johnson had this awful feeling of deja-vu on Tuesday morning. His first job when he arrived at St Matthew's Estate in Leicester was to close down its multi-use games area just like he'd done three months earlier when the city first went into lockdown.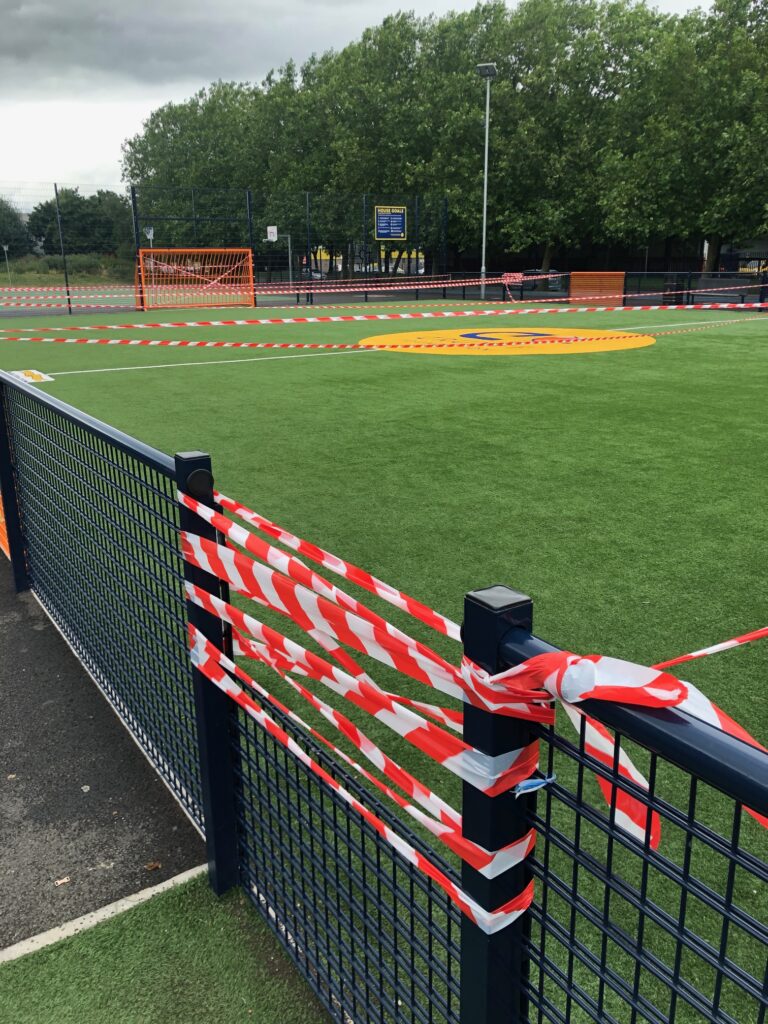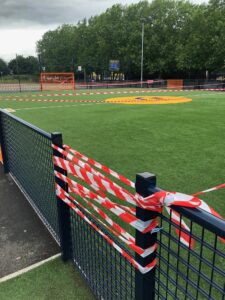 "Putting tape around the games area to seal it off was something I absolutely hated having to do. Things were starting to get a bit easier and now we're back to square one, back to where we were in March," says Simon who is the Charity Manager at St Matthew's Big Local.
A running track has been kept open to ensure people have somewhere to exercise. But it's just about the only thing that is open in St Matthew's right now, other than the Big Local Hub, following the announcement on Monday that a 'local lockdown' was being imposed across the city.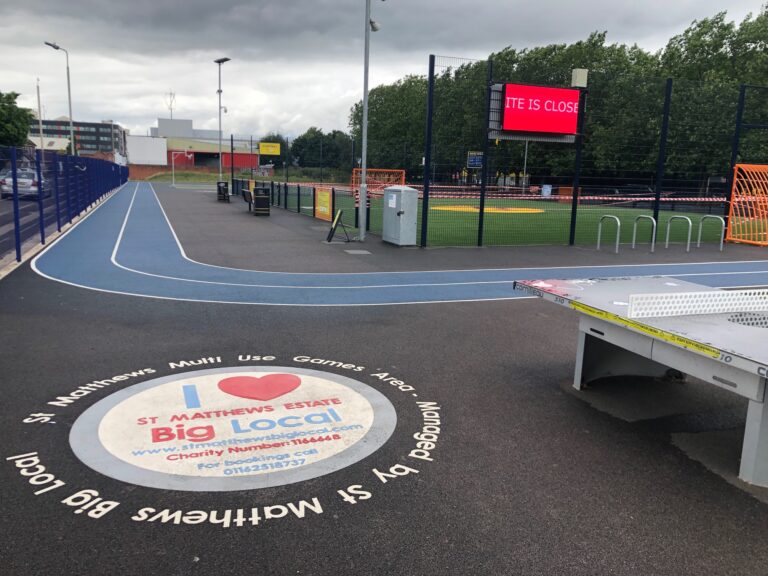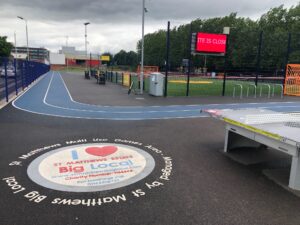 Simon adds, "For the last two days it's been the talk of everybody in Leicester. The word I kept hearing within the community was of people being 'scared' about what is going to happen."
St Matthew's has felt the brunt of this crisis. Although it is only a 15-minute walk from the city centre, it is classed as East Leicester and the recent spike in cases have largely occurred in wards that border the estate. At the start of the outbreak, there were nine deaths within this community. And there are also day to day financial challenges in an area where the average individual annual income is £14,000
Simon says;
I'm so glad we didn't close our hub during lockdown. We've been there for the community at a time of need.
I've got no desire to run a food bank. That's not what Big Local was set up to do. But we were forced into this position because we cannot allow people to go hungry."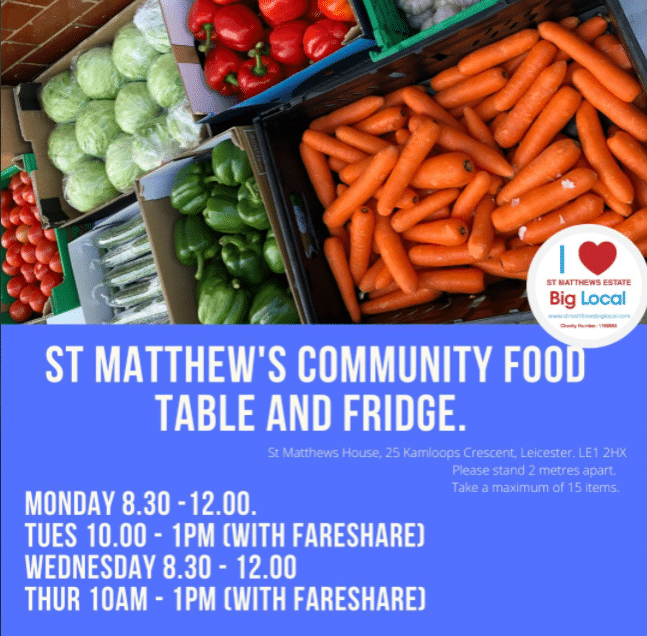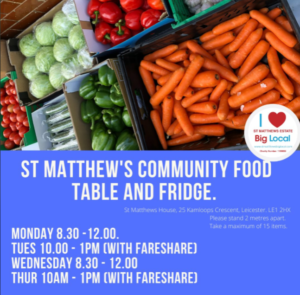 Simon goes on to tell a story that is being echoed in Big Local communities around the country. "We've had at least 1,500 visits to the food table outside the hub and provided over 4,500 meals. Every day for 10 weeks we've put out tables of food and every week more and more people are coming to see us. To give a couple of examples, one lady used to work for a catering recruitment company and that closed. Another woman was a teaching assistant and her partner was a delivery driver. They both lost their jobs."
Demand will almost certainly continue to rise as a consequence of the latest lockdown, which is set to stay in place until July 18 at the earliest. It will put further strain on businesses across the city including local cafes that operate on a shoestring budget and were set to reopen this weekend.
Indeed, Simon questions if another lockdown was the only answer.
"I don't believe everything that could be done to support our poorest communities is being done. I wonder if we should have focused more on PPE, handing out free masks and educating people.
Leicester is such a diverse community and very little information has been coming out in different languages. If English is not your first language you might not be as well-informed."
He's certainly not alone in expressing concerns about communications during this crisis. By Tuesday afternoon it seemed as if the penny had dropped as Leicester City Council started issuing multi-language public information guidelines.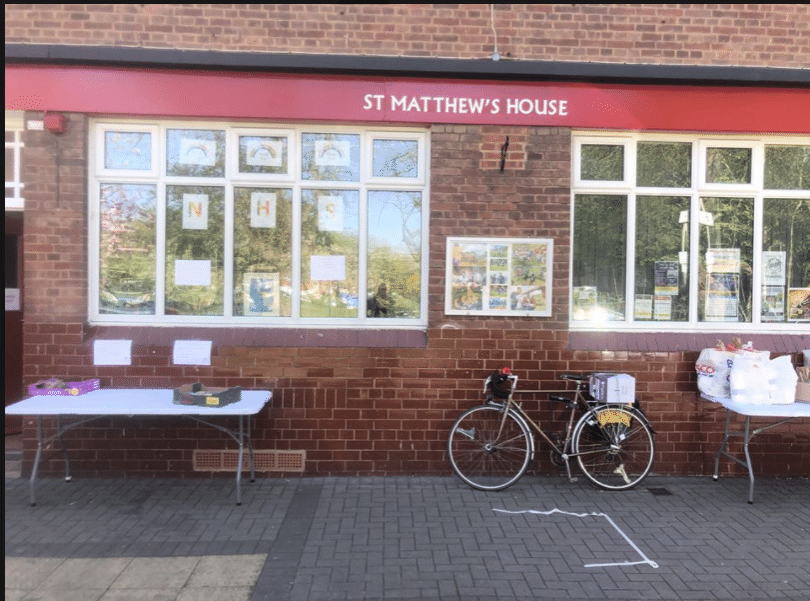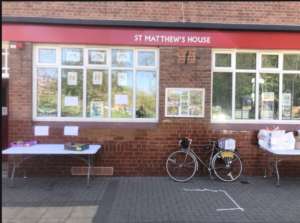 Leicester is the first, but may not be the last city to experience a local lockdown.
Simon's advice to other Big Local areas is "to parallel plan and prepare to be very flexible. Think about the best scenario but plan for the worst scenario. We've distributed free hand sanitizers, over 1,000 masks to people and 100 shields to local businesses. It might be a drop in the ocean in the grand scheme of things but it's about doing whatever you can to keep your community safe.
"The fact that Big Local has been here for six years means we've got the confidence and trust of the community. They will be thankful for having a Big Local at this time, but they will also be looking for them to step up if this happens in their area."