As part of a series exploring Big Local responses to COVID-19, our journalist-at-large Ryan Herman speaks to Big Local areas around the country about their plans for celebrating a rather unusual VE day.
For many towns, villages, estates, and streets across the country, the 75th anniversary of VE Day would have been one of the biggest community events of the year. And it still could be, albeit in ways that nobody would have imagined.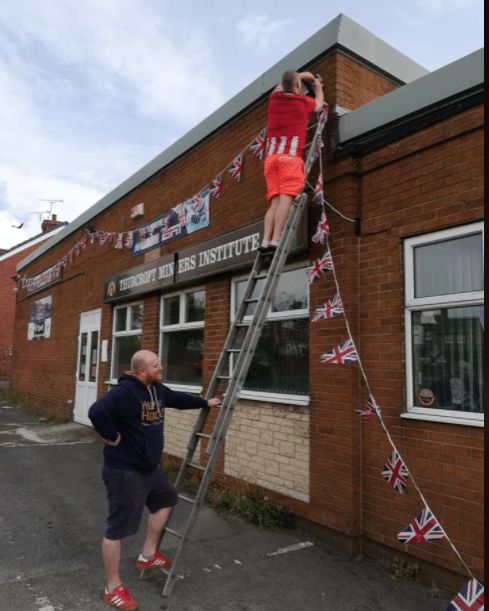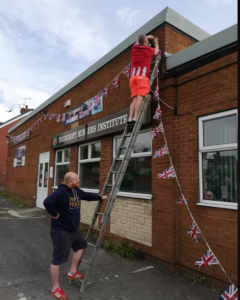 In Thurcroft, South Yorkshire, celebrations were due to start on Thursday with local schools hosting playground parties, followed by a street party on Bank Holiday Friday, a tea dance on Saturday, and a family fun day on Sunday.
"Obviously we've had to cancel all of that," says Diane Oxley, who was one of the founding partners at Thurcroft Big Local. "So we're going to do stay at home garden parties instead, where there will be prizes for things like best house and best decorations. It will help to keep everybody's spirits up and keep them going through the lockdown."
"We came up with the idea, posted it on social media to see what the reaction would be, and it's been brilliant.
We had people asking if they can dress up, and we said 'you can do what you like, so long as it's in your own garden!'"
In place of the tea dance, a small army of volunteers are making 300 afternoon teas, including sandwiches, scones, and home-made buns, that will be delivered to pensioners across Thurcroft.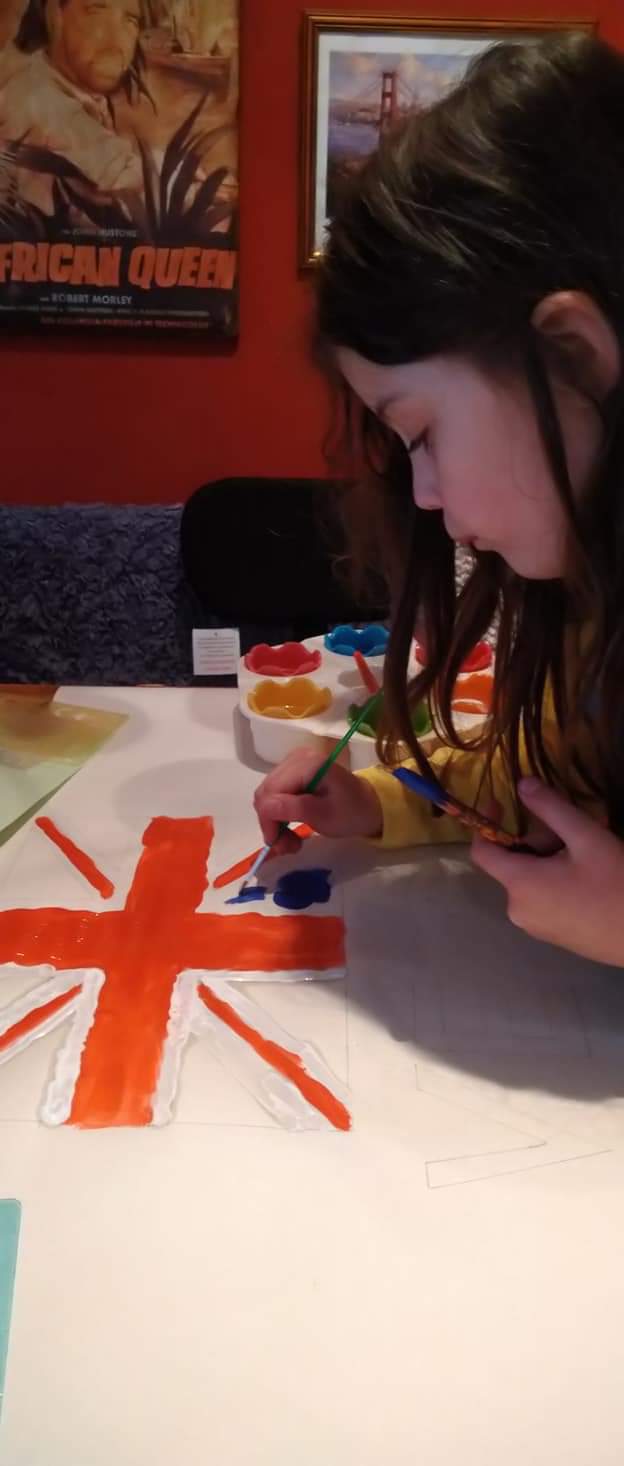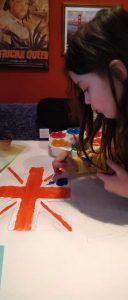 Diane adds, "We have also decorated the main areas of the village. Kids who have been painting rainbows, are now going to make bunting. It will all be hosted on Facebook so somebody can judge the best house."
At Marsh & Micklefield Big Local in Buckinghamshire, they have produced a VE Day special issue of their newspaper, The Mayfly.
"We're putting in lots of ideas around recipes, stories, personal accounts," says Big Local worker Lisa Meaney.
"One of our former partnership members, Peter Cartwright, sent us a picture from when he celebrated VE Day back in 1945. We are also doing bunting and balloons that will be delivered to the first 20 people to answer a quiz question that appears in The Mayfly.
"Maddy (Big Local chair Madeleine Howe) and I will be hosting a VE Day Zoom party in the afternoon and we're persuading the local cafe to make some VE Day Vinegar Cake (which tastes a lot better than it sounds) and we hope to deliver some to anyone who joins our online party.
"We're also trying to do a family singing event which, if it comes off, we could turn into a video montage."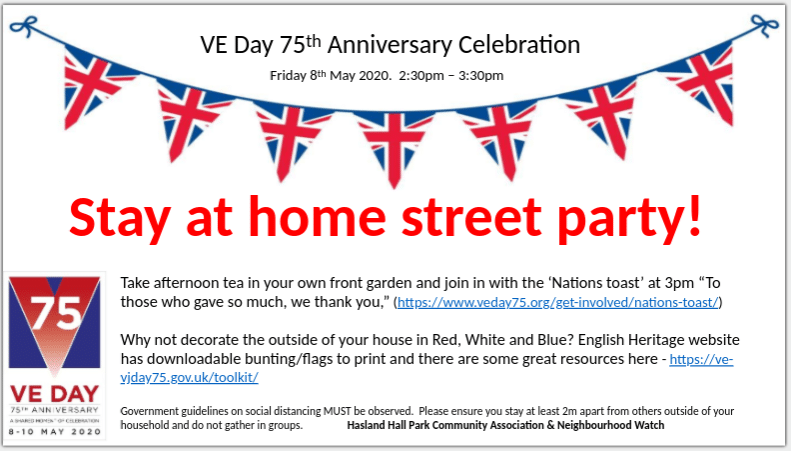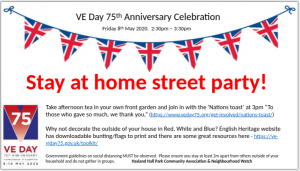 Elsewhere, Brereton Million Big Local in Staffordshire has been working on a plan to have a man with a van touring around the community complete with socially distancing dancers.
Meanwhile in Chesterfield, Grassland Hasmoor Big Local is hosting a 'Stay At Home Street Party'. Households are being encouraged to enjoy afternoon tea in their front garden to coincide with the 'Nations Toast' when Winston Churchill's Victory Speech will be broadcast on TV and radio at 2.45pm.
COVID-19 has forced Big Local areas to think on their feet. Events and projects that would usually take weeks, if not months, of planning are being delivered in a matter of days.
"This pandemic has given us such a purpose and focus. Yes, you've got to have rules and due diligence, but I'm determined not to lose that impetus," says Maddy Howe.
"The extra funding that came from Local Trust also allowed people to take the brakes off and be less risk-averse. Zoom has transformed how we work and means we can make decisions more quickly. It also makes it easier for those who want to get involved without all the usual formalities."
Lisa adds, "The Mayfly usually goes out every three months. We crazily set ourselves the deadline of publishing fortnightly to keep people connected, it has hugely enhanced our presence in the community.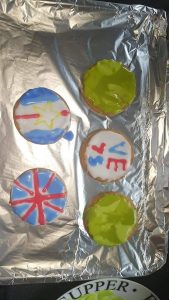 "I would also echo what Maddy has said about having this sense of focus. Whereas most charities focus on one cause or an annual event, one of the tricky parts of being a Big Local is the open playing field. But we've set up a laptop loan scheme with one of our schools and we've turned this around in 10 days. Usually, it would take four to five months, but everyone knows this is urgent.
"Similarly with the local community cafe, with our support has been transformed into a food distribution hub, delivering prescriptions, taking calls from people who might need somebody to talk to, with 25 new volunteers joining in; they've absolutely smashed it. Although it doesn't sound like a big leap, if you're not used to bulk cooking, storing, delivering, and doing it all in the context of a pandemic, it really is an epic turnaround."
The Sports and Community Hub in Thurcroft has also been repurposed as a foodbank, and Diane has been struck by how swiftly and effectively the community has pulled together in the same direction.
"We called a meeting at the Hub (before the lockdown) and we set up what we call Isolation Packs. Then we set up a buddy scheme. Initially, we focused on the elderly and the poorly but it developed into including families who are struggling financially or who might be self-employed.
"Then we discovered that one family is making 30 to 35 meals each day twice a week for pensioners and were doing it out of their own pocket. So we decided to help them financially and now they're operating four days a week.
"And you wouldn't believe the cash donations that we're receiving from the public.
In fact, we knocked on the wrong door and the man who answered not only gave us back the food parcel but also gave us £20. After five weeks people had donated £4,000.
"We've also had calls from people who, for example, might live down south, and have asked us to check on their relatives to see that they're okay.
"There's one lady who has effectively adopted four pensioners. She goes past their houses every day, waves to them to check they're doing fine, and has a chat because their families can't get to them and they would otherwise be isolated."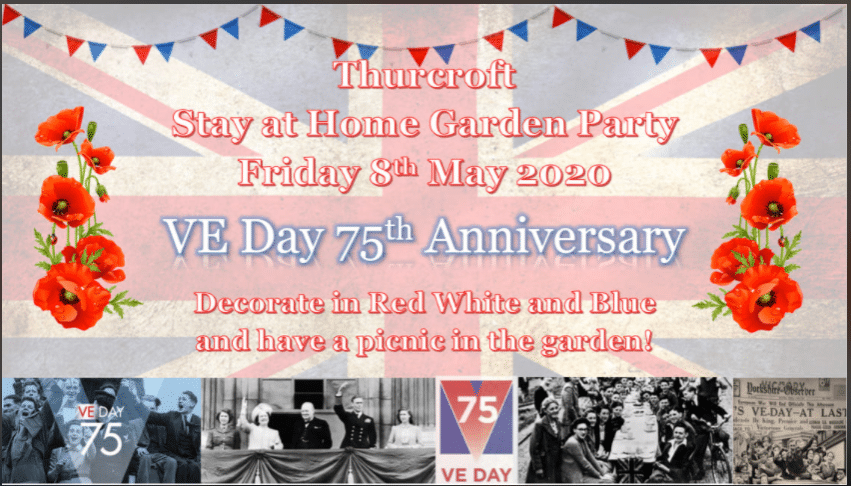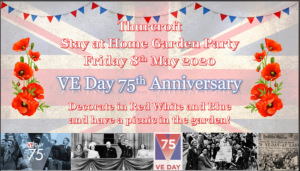 While recent polls show the public is still overwhelmingly in favour of the lockdown,  VE Day arrives at a time when the country's collective spirit could obviously do with with a lift.
The VE edition of The Mayfly includes a piece by Joy Langley, a Micklefield-based therapist and emotional management coach, on the importance of resilience.
Joy writes, "is it safe to mention the 'O' word (optimism) plus it's best buddies adaptability and resilience? Because we all have an inner strength, the ability to pick ourselves up, recover, and bounce back. Humans are amazing! Great at chewing things over, problem-solving and finding a way through the darker moments of life.
"Fighting back can be difficult when the enemy is invisible. But did you know that confidence is all about taking action despite feeling unsure? Confidence grows whilst you're figuring things out, venturing into the unknown, and testing ideas to see if they work. The little micro-actions provide you with evidence and feedback to help you cross the winning line.
"Continue to show courage and teeny moments of bravery. Because we can still defend ourselves against an invisible enemy (and win) …despite feeling scared inside. Be resilient this week …find a way to bounce back!"