As part of a series exploring Big Local responses to COVID-19, our journalist-at-large Ryan Herman speaks to Trisha Bennett, a Community Development Coordinator in Whitley, Reading, about the surplus food project ensuring that no one is left behind
"We have a community cafe and we've been running the Whitley Community Development Association surplus food project for over a year. Part of the reason we set it up was to get people to come in and collect goods so we can engage with them. Being a 'service deliverer' would normally go against everything we stand for.
But this isn't normal. This has turned everything on its head, and I'm sure it will change our organisation forever.
Last week, we sent out a leaflet with three of our contact numbers for people to call us if they needed help. To have somebody in tears on the other end of the line thanking you after they've received a delivery is phenomenal but also very humbling.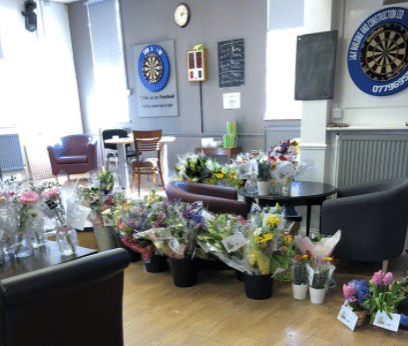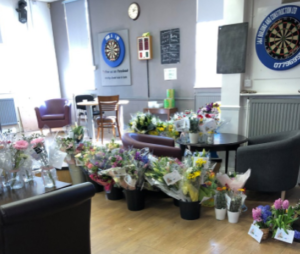 The key for us is that we're part of our Borough Council's hub for emergency food, so it's all coordinated. We also work with the Salvation Army and a community organisation called Neighbourly.  I trained in community education in Scotland in the 70s and one of my key principles has always been agencies working together.
We've also got two members of staff that go out four nights a week to pick up from our local Marks & Spencer.
On Tuesday night they rang me and said 'have you had a glass of wine yet?'
I said 'no'.
'Good, we need your car'.
In fact, they needed another car as well. We had to pick up £3,500 worth of fresh flowers that M&S weren't able to sell for Mother's Day and would have otherwise gone in the bin.
We've picked up milk and packs of orange juice from McDonald's that would usually go in a Happy Meal. A local greengrocer has donated fruit and veg. We've picked up food and supplies from Costa Coffee and Nandos. Starbucks delivered loads and loads and loads of cakes.
I'm a governor at our local secondary school who contacted me to say they were closing down their kitchens, so we could come and take as much as we could. We've got around 600 eggs, which are meant to be as rare as hen's teeth right now (pardon the pun).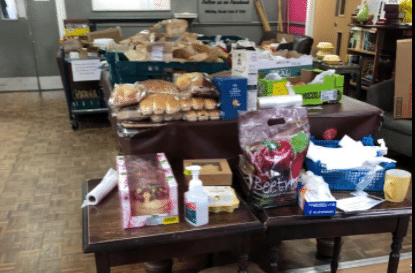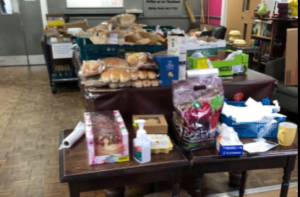 We put a bouquet of M&S flowers in each delivery box, and we designed a card that said 'Bringing A Smile To Your Day Through WCDA  – The Beating Heart of Whitley.'
We've asked everyone who receives a box to tag us on Facebook, to get the word out about what we do. We want to engage with more people in Whitley.
It's also been really heartening to see PCSOs coming to us to help deliver those boxes around the community.
We've also had lots of people asking us what can they do and how can they donate? Well, what they can do is come up to the community cafe when this is over and get involved. It's great to see so many new volunteers rallying around but I'd like to think that will continue beyond this crisis.
We don't see it as 'volunteering'. For us it's a way of life. When I'm doing the training, I ask volunteers why they are there? Is it for your CV or because you care about your community?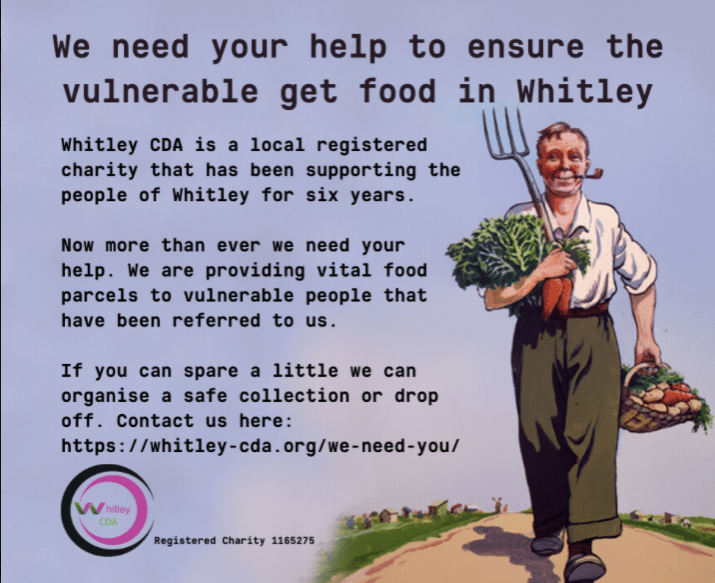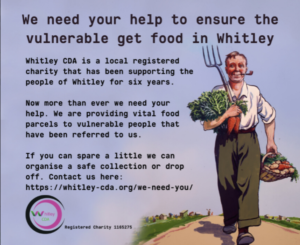 But we're also very aware that we need more volunteers because any of us could get the virus. The difficulty for many small organisations is that there only a handful of people who end up doing everything. I've made that point repeatedly to community organisations over the years. But they will say 'oh no! We're the ones who know how to do this'.
Of course, we'll have to make some difficult decisions and we have an internal list to ensure that people aren't abusing the system.
You also get told stories of people delivering a parcel, and when somebody opens the door you can smell cannabis. But then you have to think 'well, maybe we're doing this for their kids, so they get fed.' There will probably be some lessons learned around social justice and values.
One of the biggest challenges is that people in Whitley, like a lot of deprived areas, are often too proud to ask.
We are using a referrals system and even using our own 'Gossip Girls' Facebook page to say, 'if you know someone who needs help…' and things like that. Sometimes people don't want to share their problems. And we're only scraping the surface, because lots of people didn't hoard food simply because they don't have the money.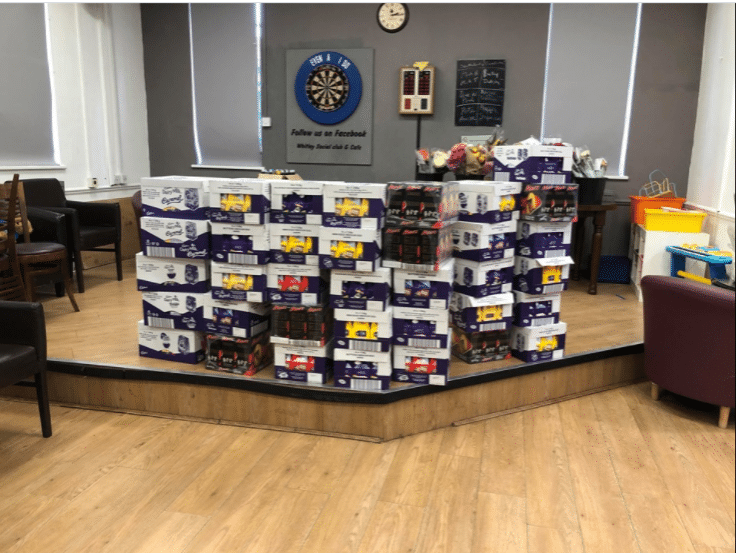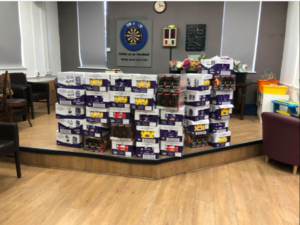 However, my big worry is the breakdown of families and an increase in domestic violence. In a lot of cases, where the relationship has already broken down, they have no money or means of leaving. If you can't afford to get out of a relationship before this happened…
I had one of our children's centre workers saying 'there will be more babies!' That worries me because the families we're working with are struggling to cope with the children they've got.
Some will say, 'what these people should do is…' and we get that sort of comment all the time. Well maybe they should, but try walking in their shoes.
But perhaps this is also an opportunity to do things differently. For example, we've complained for years about education being too 'academic'. Well, now it's a chance to teach kids practical skills at home.
Above all, as my son said to me last week, "this will teach you what is important in life."