As part of a series exploring Big Local responses to COVID-19, our journalist-at-large Ryan Herman speaks to Mark Mitchell from Brinnington Big Local, Greater Manchester, about why robust community networks are needed more than ever at this time
By Thursday evening of last week, the tireless efforts of the previous 48 hours inevitably took their toll. 'There were tears," says Brinnington Big Local worker Mark Mitchell.
Two days earlier, there were concerns that the Brinnington Community Hub might have to close down to fall into line with government guidelines around social distancing.
Mark recalls;
"We said we can't shut it down. Our community needs us more than ever. Someone is going to have to get supplies out to those who need them.
So, we pulled the committee together for a meeting via (Facebook) Messenger to work out a plan.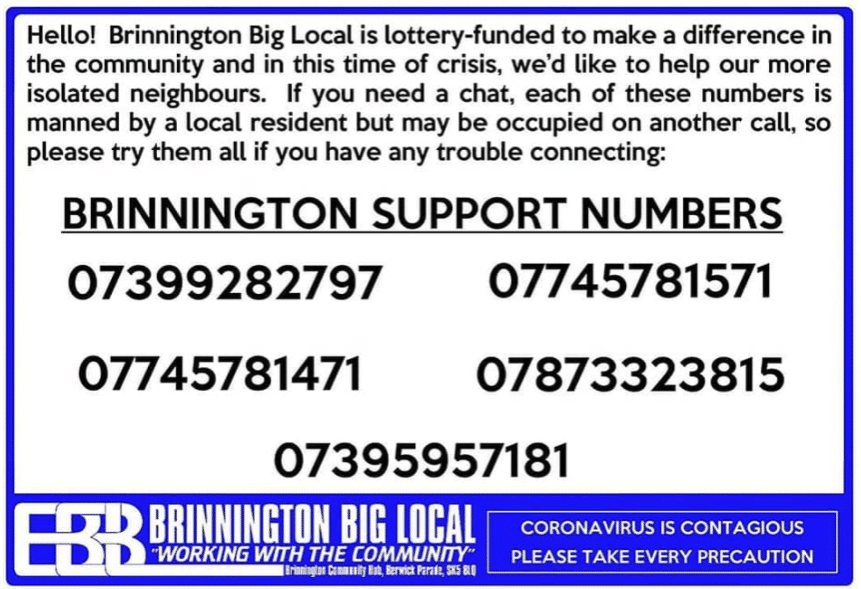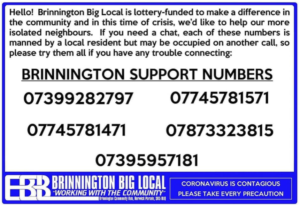 "Our Hub Coordinator Dan Oliver, said right from the start 'we need a joined-up approach'. So, we bought five pay as you go mobile phones, put those five numbers on a flyer, which says 'if you need a chat, each of these numbers is manned by a local resident…'
"As the call comes in, we've been responding.
"Our volunteers rallied around to fill food parcels and by Friday they had delivered more than 70 care packages. But we couldn't have done half as much if it hadn't been for the dedication of our volunteers and the community rallying around us. We had people coming in who had been the local B&M, had filled a trolley, wheeled it across to our office, handed it over and said 'we hope you know what to do with this.'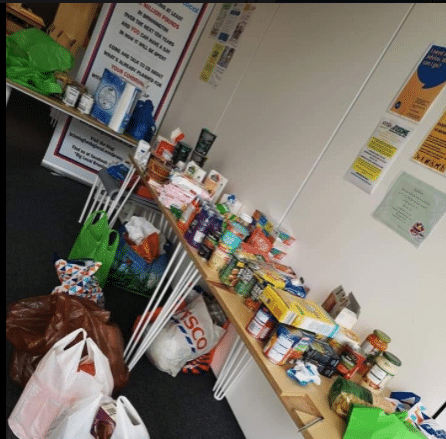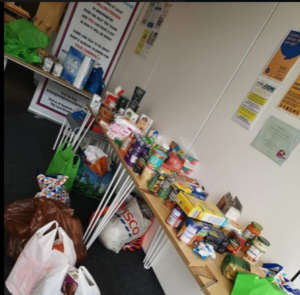 "We've had everything from old ladies who broke down in tears because they were rationing themselves until they see their children at the weekend. We've had families where the breadwinner is suddenly out of work.
"Somebody I knew turned up at our doorstep. I said 'how are you doing?' 'Oh, we're fine," she replied. So, I stressed the point. "No, how you are doing?"
"She admitted they were a bit short of supplies, so we arranged a bag of goods for them.
"Her husband then came down to the Hub on Saturday and said he would deliver food parcels around the community. All human life is here."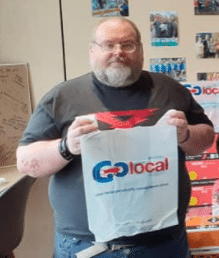 Most of that food has come via an extraordinary act of generosity by the Go Local shop, next door to the Hub.
"A member of staff came into to see us on and said 'tell us what you need.' So we created what would be the ideal pack. He turned up an hour later with a trolley and we thought 'oh that's lovely!' Then he said 'there's more…'
"The staff had donated their wages for the week and he matched it. There was £1,500 worth of food!"
Mark adds, "At times it's been overwhelming. Yes, there were tears. If it hadn't been for Dan breaking down, I would have blubbed like a child. Somebody has to be the Dad."
Brinnington is a suburb of Stockport. An outlier in an otherwise affluent part of Greater Manchester. 'We're an island at the end of two motorways bridges," says Mark.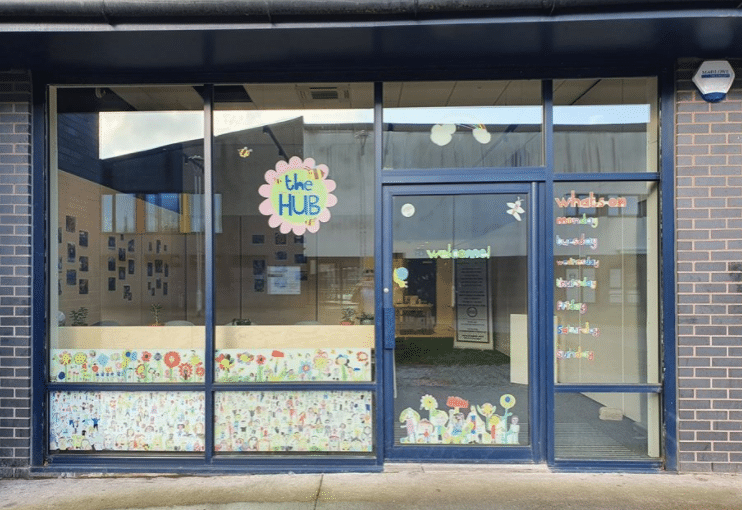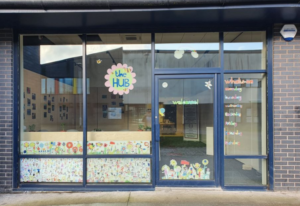 But the impact Big Local made last week was such that the local council asked if they could extend their support into other areas. However, with 7,000 homes in Brinnington, there is still plenty of work to be done here.
"And this is happening in 'The Most Depressed Community in Britain' thank you very much!" Mark says.
The announcement on Monday night that the UK is effectively going into lockdown left the committee with no choice but to close the Hub until further notice. Meanwhile, the government is formulating a strategy that will see community groups become part of a supply chain delivering parcels to those most at risk from the virus.
Yet for many of the people who have been instructed to stay at home for 12 weeks, the biggest challenge will be how they cope mentally.
A report published last year revealed that Brinnington has the highest prevalence of depression in the country – 23.6%, compared with an average of 9.8%.
But the residents, along with the local GP who sees them, believe this could also be because there isn't a stigma around discussing mental health.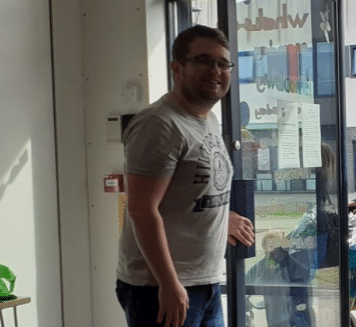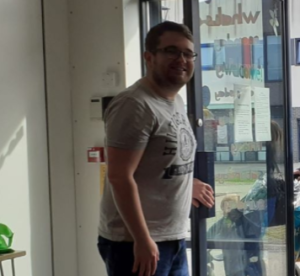 Mark adds, "The thing is we deal it. We talk about it.
"We have our suicide prevention team – called 'Man About A Dog'.
"We have been working on a domestic abuse project when this started. But we're now thinking how can that project help people who are having to isolate with their partners?"
One of the many challenges that Big Locals will face over the coming weeks and months is likely to be the effect on their mental wellbeing. In other words, who cares for the carers?
Mark firmly believes that the best coping mechanism will be trying to maintain a sense of humour.
"Somebody said 'we were told by 2020 we would have flying cars. Instead, we're telling people how to wash their hands.'"