Our journalist-at-large Ryan Herman speaks to young residents from W12 Together in west London about the Black Lives Matter project they've been working on and what it means to their community.
Daniel Anderson briefly composed himself before addressing his audience. "As a black British man, I've experienced racism, I've been called the n-word, I've been beaten up because of the colour of my skin. So when I saw the George Floyd situation it really hurt me…"
At that moment his voice started to crack and his emotions took over.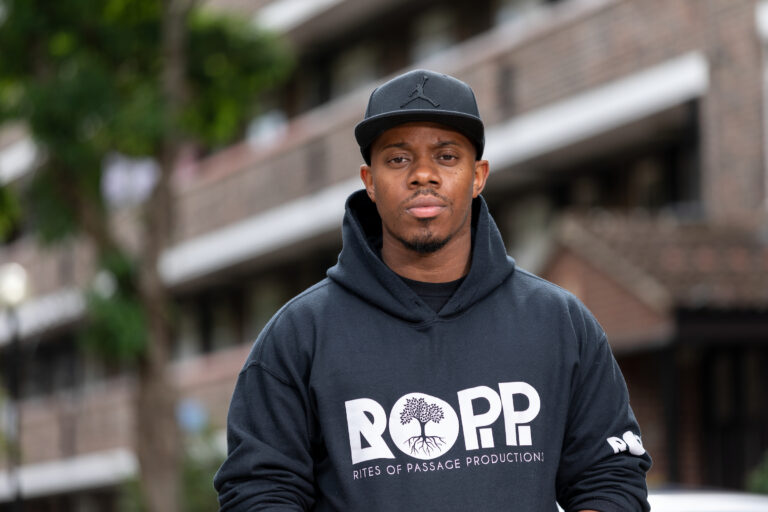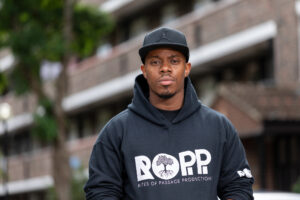 We had just finished watching a short film made by Daniel and his team at Rite of Passage Productions (ROPP) in collaboration W12 Together Big Local and Lorna French, an award-winning playwright. 'We Exist' was the product of an intense week-long series of workshops run by ROPP and Lorna on the theme of Black Lives Matter.
"Growing up, people like me didn't have these opportunities to express ourselves. The hope is we can continue this kind of work here," he said.
It's informative to understand beyond the headlines and the demonstrations, what BLM means to Daniel and to this Big Local area in west London because it also helps to articulate what it should mean to all of us.
What we're saying is we want equality for everyone."
"It's about equality," says W12 Together partnership member Jenny Chigwende. "I think the frustration (about BLM) comes from this idea of white privilege. But if you're white, and you don't feel privileged in any way you're offended by that term. 'Show me where my privilege is?'
"What we're saying is we want equality for everyone. We're not saying you're excluded. But the other important point is that this is about humanity. George Floyd was a black man. But if one human can do that another human what does it say about us and our society?"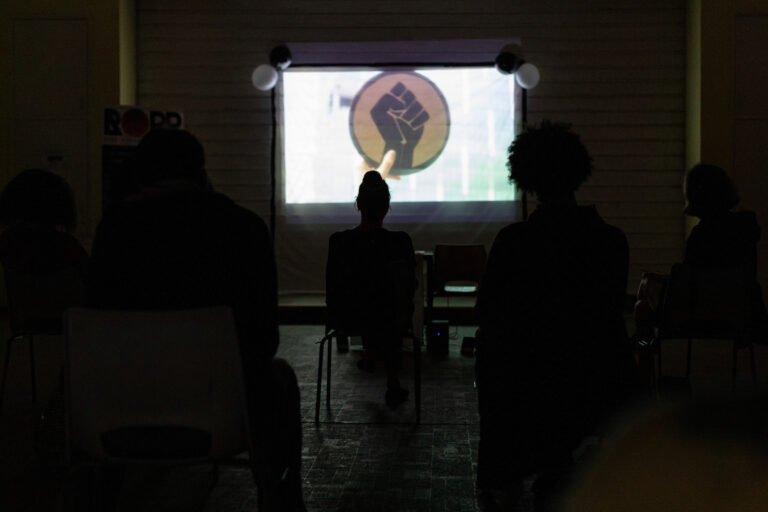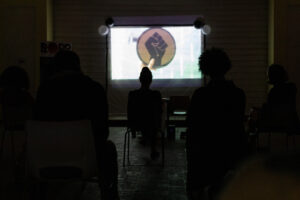 The message is universal but, inevitably, BLM resonates strongest in communities like W12 Together, which is on the doorstep of the original BBC TV Centre and QPR's football stadium in White City.
Around one in four people who live in the area are Black/Black British. The last census in 2011 revealed that 9,254 residents were from Black and Minority Ethnic (BME) backgrounds, which represented an increase of 46 per cent from 2001.
W12 Together faces challenges that are typical to most Big Local areas, one of which is trying to engage with and empower younger people. BLM has provided a platform to do that in a meaningful way.
Growing up, people like me didn't have these opportunities to express ourselves."
"There was an idea to put a film together because we were thinking 'are young peoples voices being heard?' says Jenny. "I saw a lot of adults on social media writing pieces and expressing themselves eloquently about BLM. But I work in mental health services and there were a lot of young people who were so frustrated, but they had nowhere to say it and we were in lockdown at the time.
"So we thought let's give them that space to express how they feel. We had no idea what would happen, other than it would be young people who would decide what they say. It's not about adults coming in and telling them what to do."
The end result was 'We Exist', a 10-minute film shot in and around White City Estate, interspersed with footage from the BLM marches held over the summer.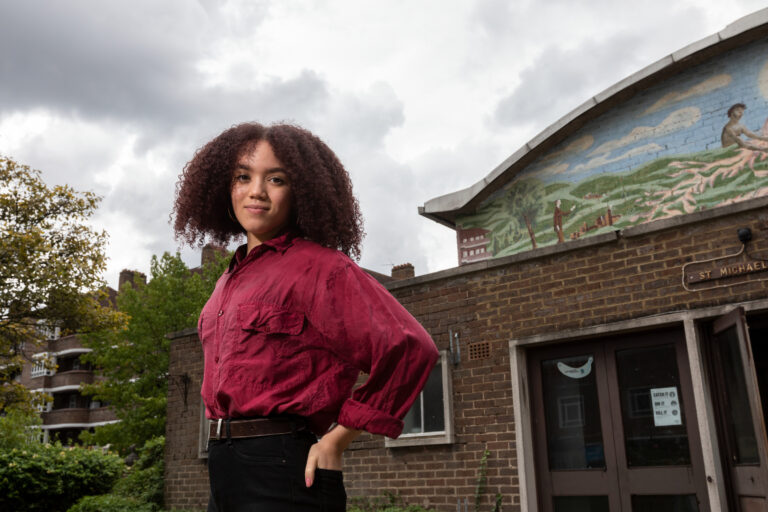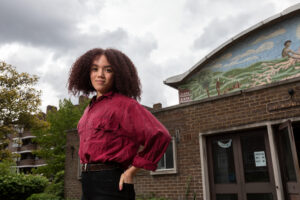 The star of 'We Exist' is Myla Cole Newell who lives in W12 and took part in the week-long workshops. She is also a student at the Italia Conti Academy of Theatre Arts in South London, whose alumni includes Noel Coward, Pixie Lott, Charles Hawtrey, Louise Redknapp, Russell Brand and Karen Gillan.
Performing arts is one example of an industry that struggles with diversity, largely because of an obvious barrier to entry. The annual school fees at Italia Conti are £15,000 a year.
"Fortunately, I'm there on a scholarship," she says, "but there is definitely a lack people from different backgrounds. It's not their fault, but students at my school are ignorant of the fact people are interested in the arts but can't afford it.
There was an idea to put a film together because we were thinking 'are young peoples voices being heard?"
"There are projects for drama schools to reach out to disadvantaged areas and say 'you can get a bursary or scholarship' but it's something we need to work on."
This, in turn, creates another issue where, as Myla explains, somebody can be cast in a show to tick the box on diversity but isn't necessarily the best person for the part.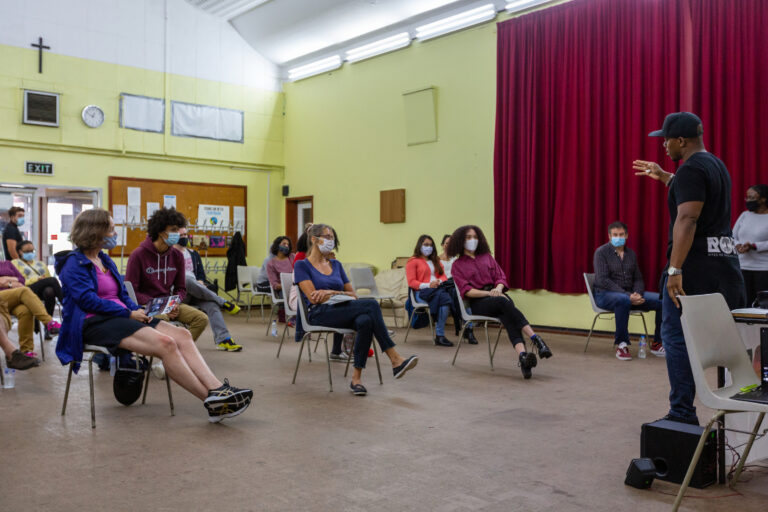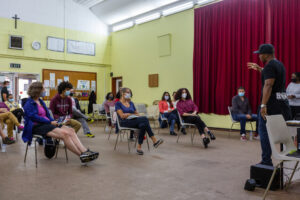 Projects like the one put on by ROPP and W12 Together can provide an opportunity for people to showcase their talent and develop their skills when those chances might otherwise be limited.
It is hoped this will be the first of several similar projects so that BLM isn't just a moment in time that ultimately changes nothing.
Indeed, there is a scene in 'We Exist' when White City resident Abdiaziz Dirrle says, "It shouldn't be a period where, on social media, it was trending for maybe a month and then everyone forgets about. Once we forget about it, then everyone forgets about it. We can't let that happen."
In fact, Big Local areas around the country have been talking to each other and planning projects around BLM, and the campaign is likely to gain momentum again through Black History Month which runs through October.
It will be fascinating to see what they can share with other Big Local communities who understand what it is like to be overlooked and undervalued not just because of who you are but also where you're from.