David King, partnerships coordinator, reveals how next year, Big Local Connects will provide enhanced opportunities for Big local areas to connect with each other and share learning
Back in the sweltering hot Summer of 2018, we held Big Local Connects, our first ever event aimed at bringing together residents and people involved from 150 areas.
It was a true 2018 highlight for many of us, so we're delighted to confirm the dates for Big Local Connects in 2019:
Friday 13 and Saturday 14 September 2019 at the De Vere East Midlands Conference Centre, The University of Nottingham

We'll share much more detail about Connects 2019 in the new year.
Here's what we learned from Big Local Connects 2018:
National meetups are popular!
When 25% of the people involved in Big Local have not volunteered before and many of you have other familial, work or volunteering commitments, it's quite an ask to send three people to London for a two-day event, especially if your journey takes 5 hours!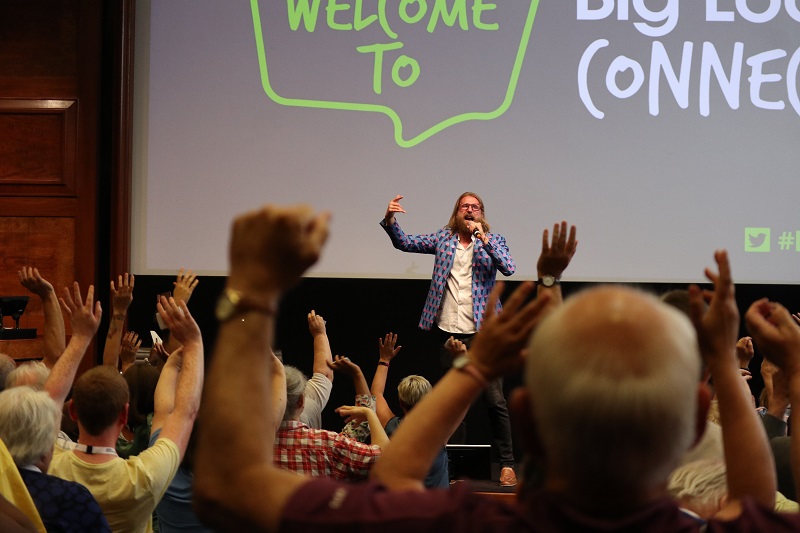 "But Big Local Connects proved really popular, with places fully booked weeks before the event."
The right digital tools can make preparing much easier
To make Big Local events easy for people to attend, we book all transport and accommodation. This year, with 320 people descending on London, we decided to experiment with using some digital tools to make the planning process easier.
While the Eventbrite booking form and 'check-in' app worked well, our experience of using Sched was mixed. 150 of you created your own schedule using the app, but on the day many of you were disappointed because you were turned away from popular sessions, even when you had registered an interest.
For 2019, we'll use Eventbrite again, but will avoid Sched because it won't be possible for attendees to pre-book sessions.
The highs and lows of a venue with character
Many commented on how beautiful and interesting RIBA, our venue, was. However, many of you commented on the tiny lifts in a building designed in 1934, poor accessibility and food, which seemed to be more geared toward weddings and drinks receptions.
"We'll make sure venues for future events are fully accessible and cater to all tastes."
Good ideas travel, but most people are looking to share experience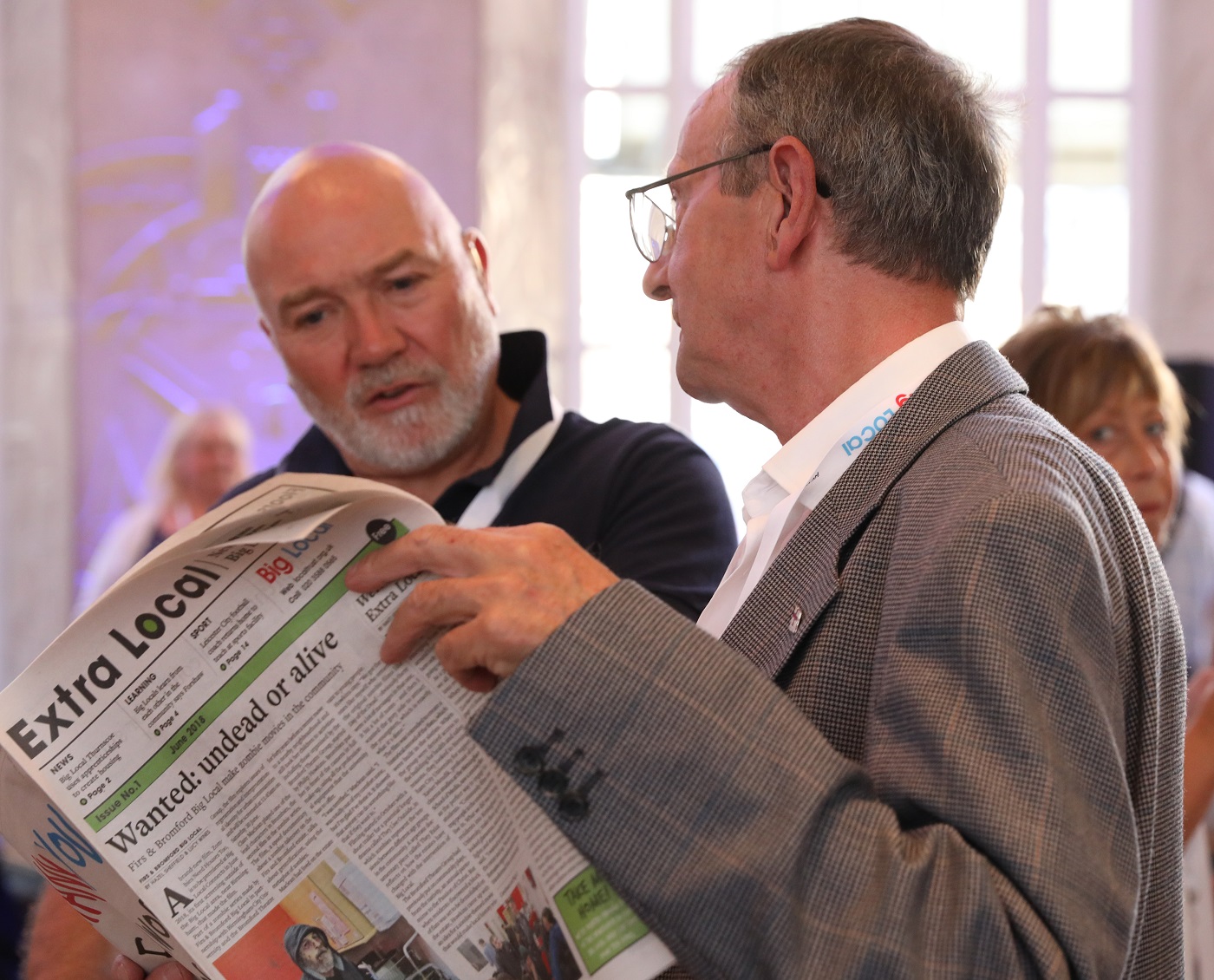 With 46 sessions over two days, Big Local Connects had a packed programme.
The 'Extra Local' newspaper we produced helped people to find their way to the sessions that most appealed. Since Connects, we've heard of Big Local groups piloting projects like Fun Palaces, testing tools like Loomio or planning to take a pub into community control.
That said, we know the main reason people came to Connects was to share your experience of making change in your neighbourhoods, with people like you.
There was a 17% increase in people who said they were able to network with others 'to a great extent' this year compared with previous large-scale events. Many of you suggested you'd like more time and sessions to network.
The drive for people in Big Local to connect and share is insatiable, and we're planning how we can continue to improve support for this at Big Local Connects 2019.
---
You can now download Live from Big Local Connects, our end of year bonus podcast, and re-live Big Local Connects 2018!