Sarah Donohoe, our learning and networking coordinator, invites Big Local partnerships to run sessions at Connects and gives a taster of what else is in store…
As we gear up for Big Local Connects 2019 on the 13 and 14 September in Nottingham, we've put together a taster of what's already in store for this inspirational two day learning and networking event.
What is Big Local Connects?
Connects happens once a year and is a special opportunity for all 150 Big Local areas to come together. It's a chance to find out where the Big Local programme is up to, what's been happening in Big Local areas across the country over the last year, celebrate each other's successes, and get ideas and inspiration from outside of Big Local. There will be more than 40 workshop sessions running, so you're sure to find something that's interesting and useful to you.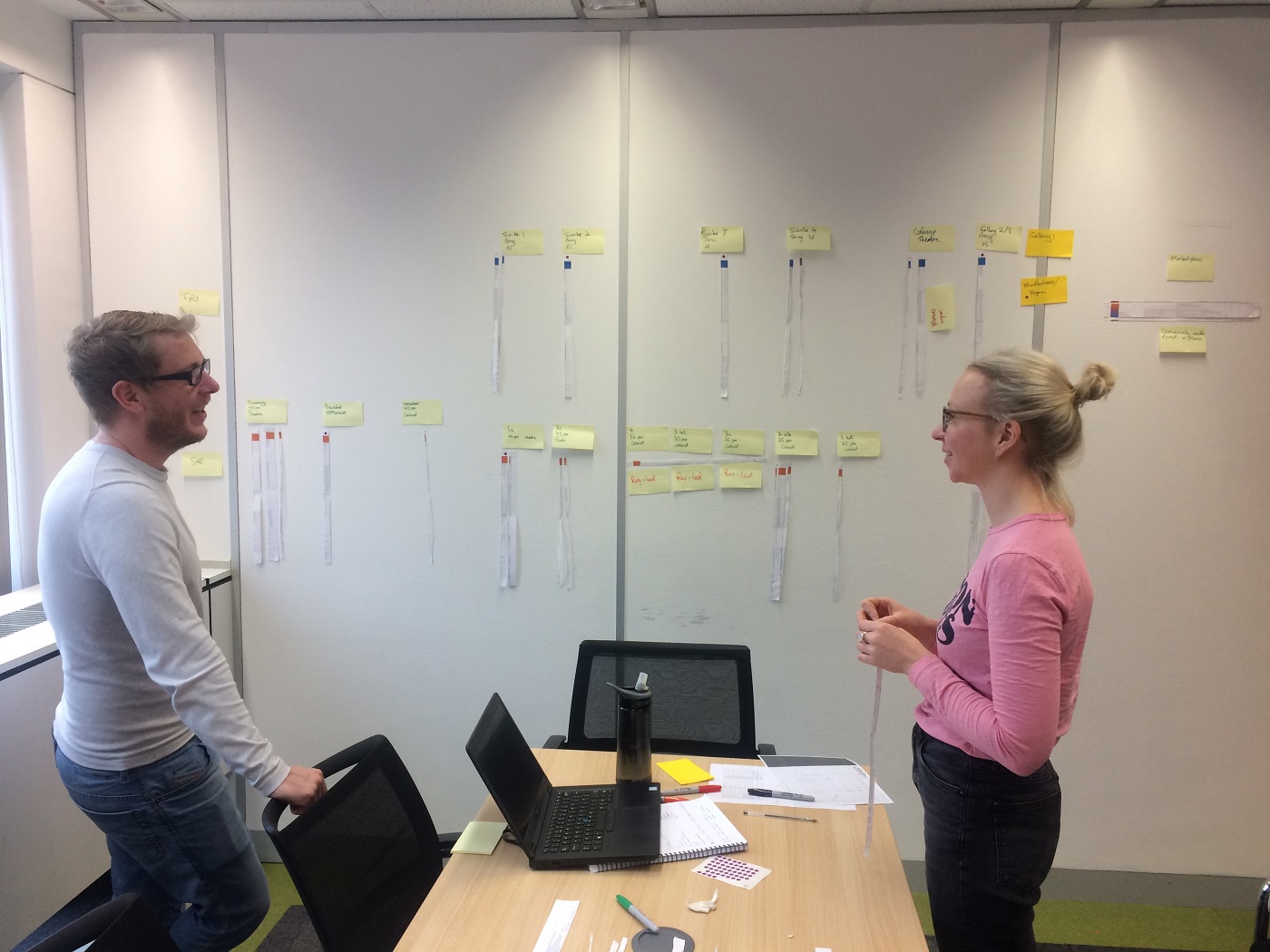 We're busy working on the full programme for Connects 2019 which will be ready to share in July.
Local Trust can book and cover the cost of travel and other expenses, such as childcare.
Sessions
We're inviting Big Local areas to put themselves forward to run a session about a topic of their choice.
Has your Big Local area had a success you want to share? Do you have some learning which could be useful to other areas? Perhaps you want to discuss an issue with your peers?
The remaining sessions are centered around 5 different themes; Change, Big Local partnerships, leadership, legacy and creativity.
Change
There will be workshops on starting and influencing change, including how to build networks which can influence your local authority, using examples from Big Local areas that have turned a negative relationship into a constructive one.
We'll put the spotlight on the environment and creating greener spaces, and there will be a session especially for people from coastal communities to come together and discuss the issues unique to these areas. Plus, there will be workshops on how you can measure positive change in your area.
Me and my partnership
There will be opportunities to focus on maintaining a healthy Big Local partnership, including exploring how to have difficult conversations and looking after yourself.
And on a more practical level, you can find out how to encourage members of your community to become volunteers.
Leadership
There will be a chance to chat with Local Trust trustees who set the direction for Big Local, and seek their thoughts on the programme in a question and answer session.
You can also hear from Big Local leaders of the future and find out what they do at our first Youth Forum.
Legacy
Explore what legacy means to your area and hear how legacy plans are developing across the programme, from the areas focusing on people, relationships and building skills to those areas creating better housing, hubs, setting up incorporated local entities, or regional structures.
Creativity
It's important to have fun while working on Big Local so there will be opportunities to try something creative and different which you can replicate in your area. This could be something as simple as laughing together, food projects or a social action focus.
Drop in space
We are providing a mindfulness and wellbeing space, a marketplace and drink and snack stations, where you can drop by and spend time whenever you choose to.
The wellbeing area is designed so that you can have some down time or maybe try something new in a relaxed environment. After all, we all need a little nudge sometimes to remember to take time out to look after ourselves.
There will be a dedicated marketplace with people from a variety of organisations offering a range of information that could be of interest to your Big Local partnership. Local Trust staff will be at the marketplace too. Perhaps you'd like to to talk to us about Big Local, or let us know what learning clusters you'd like to see next?
We know you value opportunities to network with other Big Local areas, so there will be various places in the venue where you can grab a drink, put your feet up and have a chat.
What should I expect?
While much of Connects 2019 will have a similar feel to last year, we're making some changes to make it even better.
The East Midlands Conference Centre provides rooms which are close together and mostly on one level. The catering suite has lots of space for everyone to comfortably sit at a table to enjoy their meals and the team are experienced at catering for events of our scale.
The centre is set within beautiful grounds, with lots of green areas which we plan to make the most of, so fingers crossed the weather will be kind to us!
We know it was frustrating last year when workshops filled up fast, meaning some of you missed out on attending sessions you were really interested in. We hope to strike a balance this year with a wide range of sessions on offer, repeating some workshops that we think will be popular, and giving more time to the topics that lend themselves to a more in-depth discussion.
Have fun!
Big Local Connects is about having fun and celebrating being part of an amazing community from all over the country. There'll be music, food, collaborative art, and showstopping entertainment.
We look forward to seeing familiar faces and welcoming those of you coming along for the first time.
For more about what to expect at Connects, you can watch Learning and networking with Big Local, a 5 minute film recorded at Connects 2018.