Six months into the Creative Civic Change programme, Rebecca from The Portland Inn Project reflects on one of their biggest achievements so far – installing a temporary community space that's 'definitely not a shipping container'!
The Portland Inn Project Community Interest Company (PIPCIC) set out 4 Creative Civic Change funding priorities:
Strengthening the organisation to ensure that we can do what is necessary.
Securing a temporary space to carry out community activity while the pub is being developed.
Focusing on safety and security in all we do, by creating a safety and security plan alongside our activity.
Developing skills in the community that can support activity and events.
In May, we held a spring social to kick off the good news of finally securing CCC funding. Our project has carried out most of its activity from the green space in front of the pub building that we will be renovating in the near future. We worked previously from gazebos, large tents and a beautiful temporary space that we built last summer with residents and Baxendale architects.
While writing our approach to a three-year plan, we were confident that a solid, robust,
temporary space would be needed to deliver our programme and strengthen our organisation. A 40-foot shipping container had been offered to us – what's more solid and robust than a shipping container?
We gathered feedback from residents as part of our brief for the architects, lots of people said:
"We don't want it to look like a shipping container!"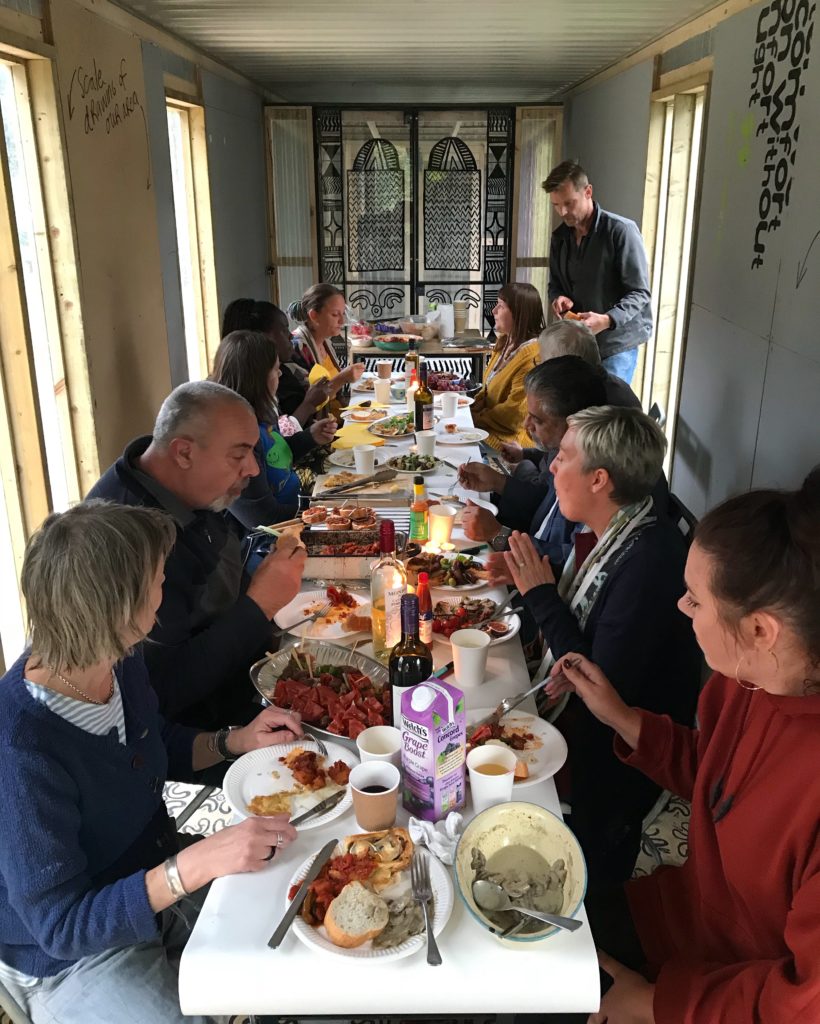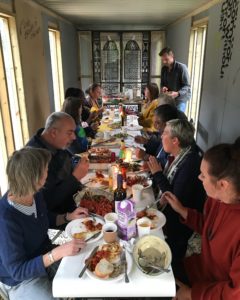 We embarked on a planning application when our architectural plans were all correct with residents and our community decision-making panel- made up of residents and representatives from partner organisations, who we meet to discuss the programme and other local matters. Our permission was granted, and the container was installed just days later.
At the end of August, PIPPIN was launched – our temporary space that's definitely 'not a shipping container', but a beautifully adapted, stable space that will house our expanding programme over the next three years (or until we're ready to move into the pub building!). A truly celebratory day, with a BBQ, Tina's cakes, a rad local screen-printing facility helping us pull the prints we made, music, and mapping activity of our local area from a community land trust specialist.
What's next?
Our weekly children's sports sessions continue, and now we can host a weekly resident-led youth club. Our young residents want a hangout space, with the opportunity to learn some new music and video skills and have support on their homework – so our youth club is working to make that possible on a weekly basis. A week after the launch, we held our first community decision-making panel dinner and made several decisions about the upcoming programme (including – nativity play or panto?!).
Finally, we've been working on the skills development programme since we received funding from Creative Civic Change (but it's really something we've been working on for a few years now!). Throughout the Summer we started this project in partnership with British Ceramics Biennial, working towards creating a pigeon Staffordshire Flatback – the results of which are currently on display at the Potteries Museum and Art Gallery.
As part of this initiative – developing creative and self-organising skills – we have launched a fellowship, funded with the help of Creative Civic Change and EU Social Fund, and will see us develop our ('world-famous') Portland Pigeon product, while learning skills product design and ceramic skills with the help of some experts in this field.
This chance to strengthen our organisation and develop a collaborative community programme is so exciting for us. There is no doubt that this is a new phase for our project and as a result, we anticipate some major developments in our Stoke-on-Trent area.
To find out more, watch this BBC video that covered the project.