To find out more about real experiences of measuring change, Lindsay Street, a researcher at Local Trust, spoke to Kelly and Sarah from Arley and Ansley Big Local about what they have learnt from the events and how you can try it in your Big Local area!
Getting ready to measure
Speaking to Kelly and Sarah, they told me that before the measuring change event, they weren't measuring much at all. They even mentioned a stack of event evaluation forms that they spotted sitting around that had never been looked at!
They wanted to do more so they attended the first in the series of measuring change events to learn how other areas are measuring change and what tips they could take back to Arley and Ansley.
Planning change

The event prompted them to use a planned partnership away day as an opportunity to replicate measuring change sessions so everyone could get involved. They ran the theory of change workshop with their partnership to identify specific changes they wanted to see in their area and what they would do to achieve them.
Developing their theory of change not only helped members to show what they've achieved but what was working well and what they needed to do to move forward.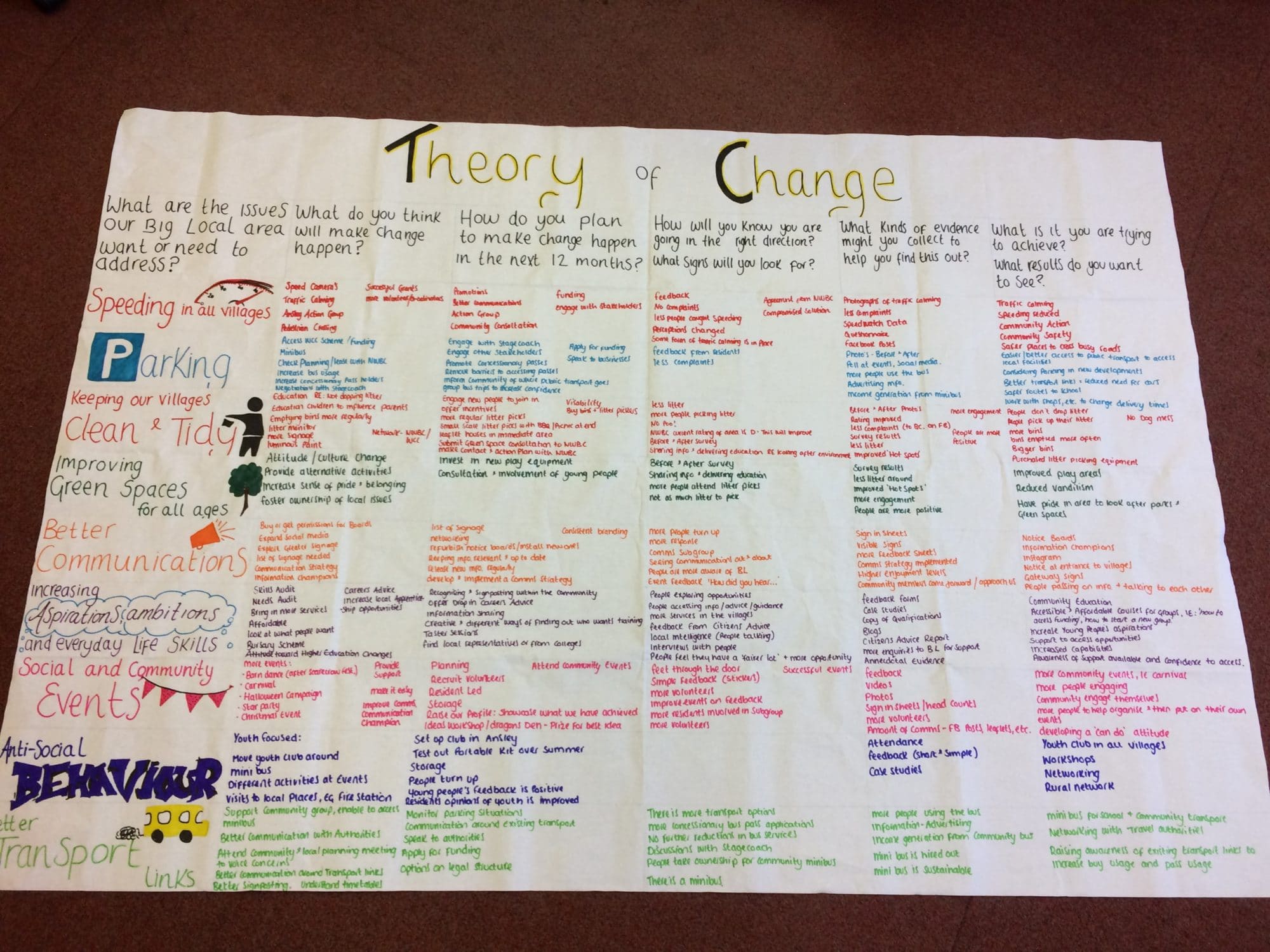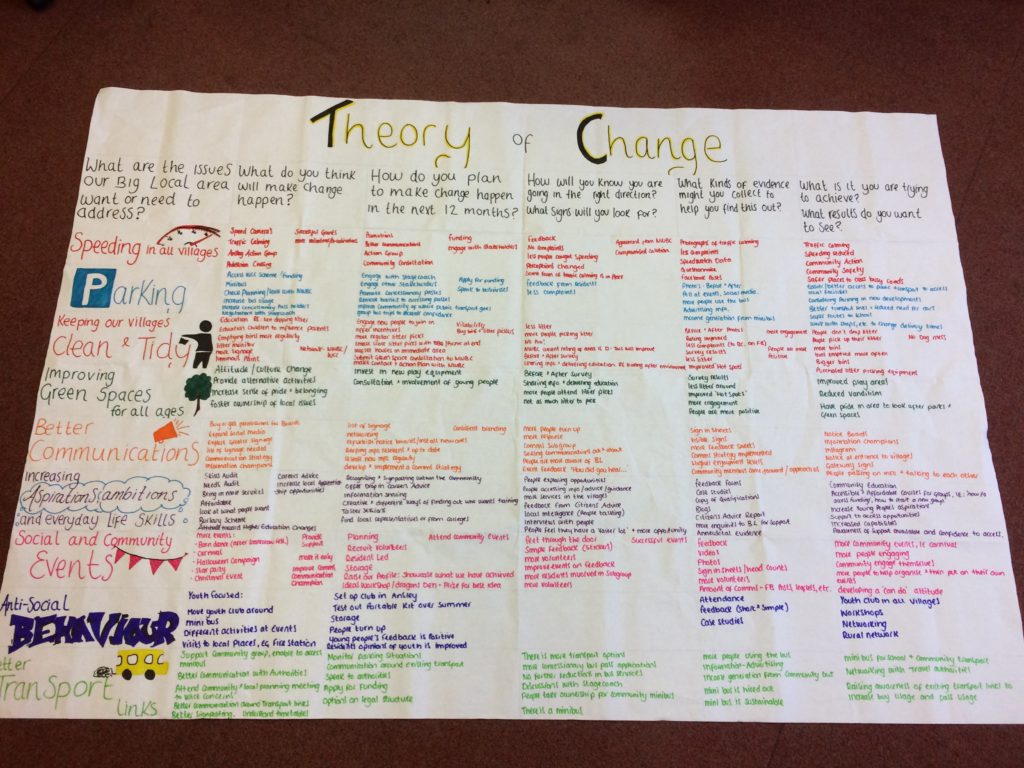 Changing attitudes
On reflection, the partnership decided to be more positive at meetings, because they realised just how much they had achieved! Since the activity, subgroups have also been more active and are using the theory of change process to look at the projects they're working on.
Overall, Kelly and Sarah told me that 'measuring change can take a lot of effort but it's worth it'.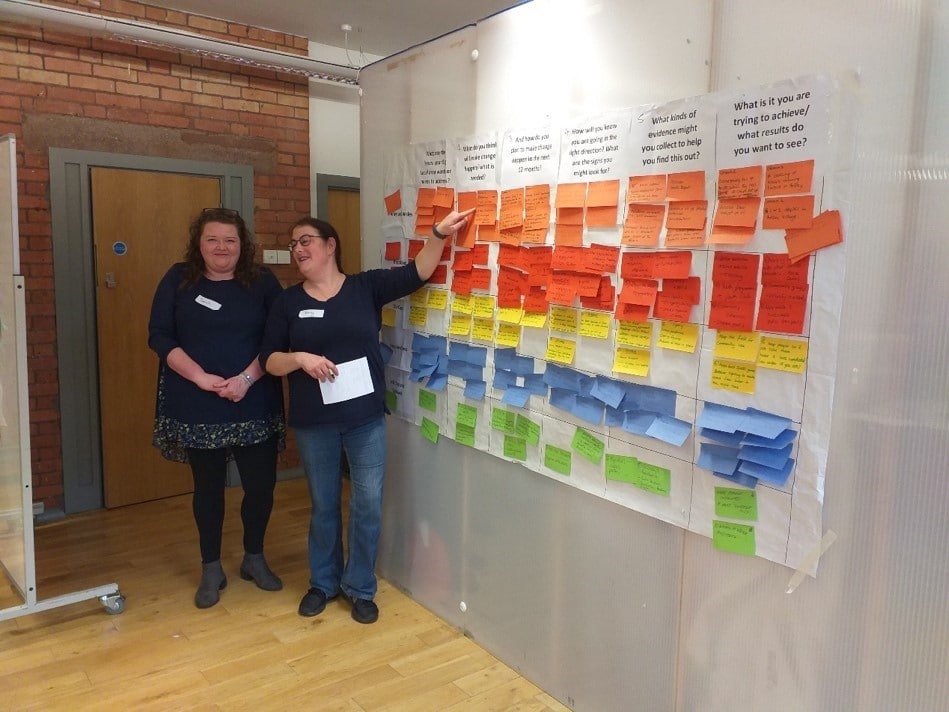 Want to better understand local change in your area?
Working with your partnership to think about what changes you want Big Local to bring about in your area can help you think about what you need to do to achieve those changes and how you're going to track them.
If you think this is something that could work for your partnership, there are plenty of online resources that can help you, such as Inspiring Impacts guide on how to 'Articulate a plan for change'. Use the downloadable worksheet to work through the questions on how you want to make change happen. If you want to talk more about your theory of change, or have any measuring change questions, contact the research team at research@localtrust.org.uk
We're also organising more events so if you want to learn more about measuring change and how to decide the best tools to measure change in your area, come along.