Alongside the publication of the Power in our hands series of research papers, the Local Trust research team reflect on what we've learnt so far and how this helps to think about what might come next
"Nothing like Big Local has ever existed" is a claim Local Trust proudly makes when we first tell people about 150 places, each with more than £1 million of funding, where residents decide how they want to make their area a better place to live.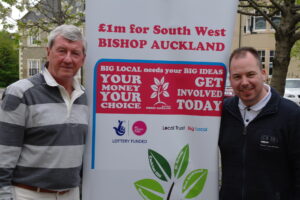 It's a claim we stand by – the scale and ambition of Big Local are unique. And because of this – along with pride in the ambition and achievements of Big Local areas – we feel a strong responsibility to learn from the programme and share this learning with others. Enter the Local Trust research team. Every day, in 150 places, residents are making decisions about their communities, each working to their own goals and priorities. The twists and turns of these experiences, the projects that flop or flourish, the help and time given by volunteers, neighbours and local institutions together offer a wealth of local knowledge that – by asking the right questions – can reveal the potential of Big Local to create change.  
Big Local is multifaceted and varied, and so when it comes to research it is important to structure learning around questions that address key aspects of the programme. Local Trust's 2018-2020 research and evaluation plan introduced three lines of inquiry, all of which, in different ways, help to test the Big Local hypothesis: 
Long term funding and support to build capacity gives residents in hyper-local areas agency to take decisions and to act to create positive and lasting change."
As we come to the end of this plan, we've compiled three papers on what we know at this point, as well as identifying some gaps. The three papers are on resident-led decision-making, place-based funding and positive and lasting change. 
So
 what have we learnt so far? 
Putting residents in the lead 
Halfway through the programme, we've already learnt a lot about the residents who oversee Big Local. In 2019, 73 percent of partnership members, who make the decisions about funding, were residents in their Big Local area. And residents across Big Local are developing their leadership skills all the time. In 2018, nearly 90 percent of partnership members agreed that;
our partnership is confident that we can identify what is needed to make our area feel like an even better place to live".  
People who may have started out with little experience in this field are now developing the sophisticated skills associated with community leadership, as this quote from an Our Bigger Story report shows: 
It's about who shapes the conversation, not just who takes the decisions. [….] For [a] majority of the partnership it was the first time they had been in this position. These people are now really good scrutinisers, good at challenging, good at lateral thinking but at the beginning would have kept quiet"
Our research also demonstrates some of the common challenges encountered in Big Local. Partnership members sometimes struggle to get more people actively involved. In the 2018 partnership members' survey, 61% agreed or strongly agreed that "people outside our partnership are not aware of the progress we're making" although 58% agreed or strongly agreed that "residents outside the partnership know about Big Local".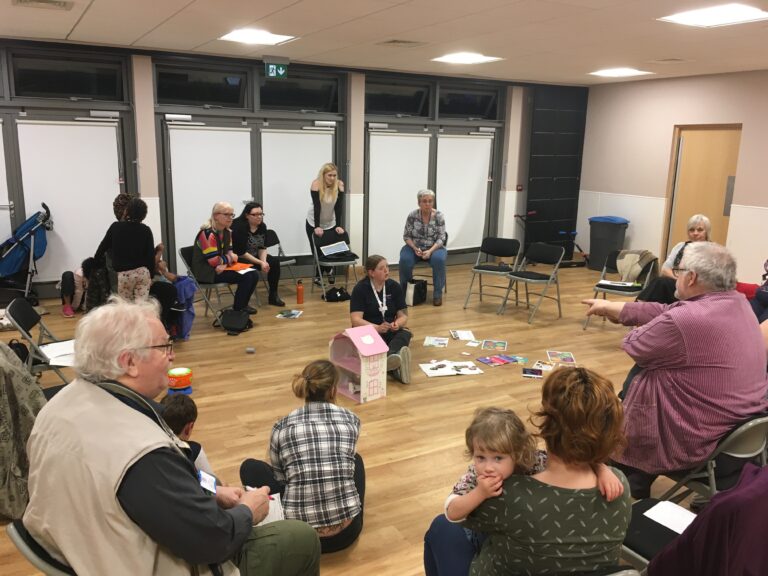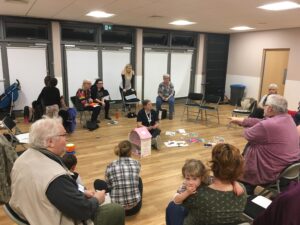 When it comes to demographics, our research suggests that Big Local partnership members tend to be older and more educated than the general population. 
 Although it's worth noting that some of this is similar to national trends, it's useful to consider who doesn't get involved and why that might be. Our research suggests that some of the barriers to getting involved include caring responsibilities, or being put off by the formality of meetings, and many partnerships are thinking creatively about how to address this – for example, in Brookside Big Local.  
Learning from the Big Local model 
These challenges show the importance of effective support in place-based funding. Support for areas comes from Local Trust reps, staff, Big Local workers, other Big Local volunteers, external partners and many other ways. Our evaluations suggest that Big Local partnership members highly value opportunities to network with each other in addition to the support they receive within their area. This has been a popular aspect of the 'learning clusters', as well as Big Local Connects, which was rated positively by 98% of attendees positively in 2019.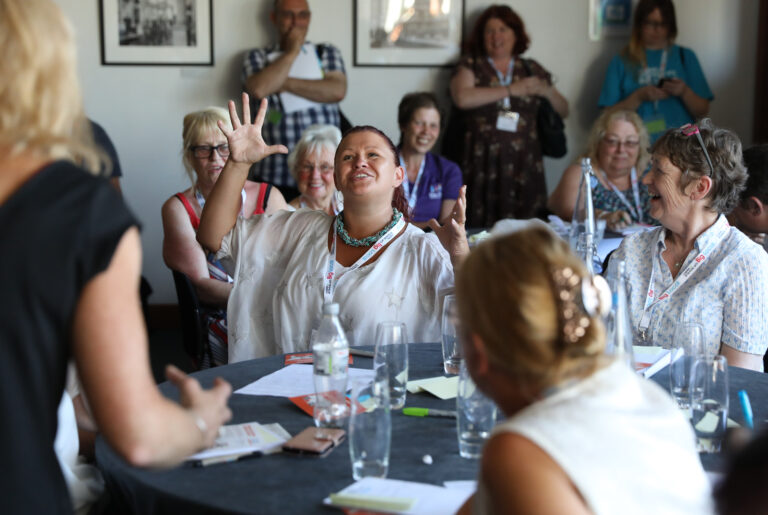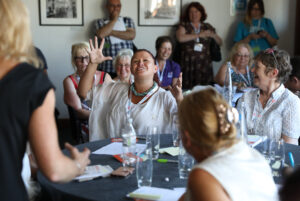 We also know from our research that it's important that place-based funds like Big Local are delivered over a long enough timescale to allow volunteers to implement plans and overcome obstacles or common challenges.  
Of course, now that the wider context has changed dramatically, so will the way Big Local works. Big Local areas are already adapting what they do in light of COVID-19 and Local Trust's digital support and online events for areas have been well-attended. To make sure that Local Trust continues to provide support to Big Local areas effectively, we will be exploring what effective support in a COVID-19 context looks like.  
Understanding changes across all Big Local areas 
And finally, we have an emerging picture of the changes Big Local is making. According to Big Local plan reviews, the top changes that areas want to make are:  
increasing skills

 

(71 areas)

 

 
In general, we know that while the overall changes that Big Local areas want to achieve have tended to stay the same, the actions they choose to make change happen have altered over time. This indicates that the changes areas want to achieve are the appropriate ones for their community.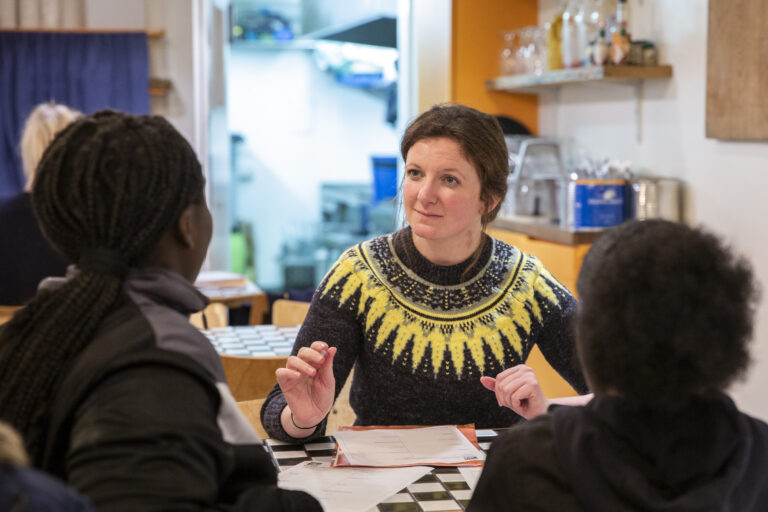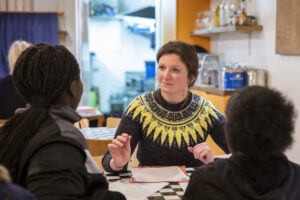 Big Local areas also want to address long-term and systemic issues such as poverty and unemployment. Of course, multiple factors can influence these issues. In particular, all Big Local areas have been working in a context of austerity measures and now COVID-19. These significant external pressures are to some extent beyond the control of Big Locals even while they can contribute in important ways to addressing them. One of the key themes our research draws out is the idea of 'proportionate change' and the importance of considering the distance travelled of Big Local areas.  
We can all think of inspiring and powerful examples of positive change that Big Local areas have made to their communities. We now want to support Big Locals to measure the change they make in a more systematic way, so they can show their community what they've achieved, develop evidence for funding applications and improve decision-making. We've already started this work and will be evaluating it over the next year.  
What's next for the research team?
We will be developing a new action plan in 2020/2021. As part of this, we will be getting in touch with Big Local stakeholders to help us identify new lines of inquiry, which will help us continue to test the Big Local hypothesis. We look forward to exploring further the potential of resident-led decision-making to make positive change, and how this can be best supported.  
 If you are interested in hearing more about any of our research projects please email us. 
Full references for the reports and data cited are available here.