COVID-19 has thrown many resident-led plans up in the air, but our resilient and resourceful Creative Civic Change (CCC) communities have quickly found new ways to harness their creativity to support local residents during the pandemic.
In early March this year, the fifteen communities taking part in CCC programme were gearing up for another year of spectacular community-led activity. When the country went into lockdown in March, all of these brilliant plans had to be put on hold and community resources had to be diverted to more pressing needs.
One idea that proved popular with all our communities was delivering creative activities and materials directly to people's doors. To showcase these brilliant ideas, we have brought together activities from across the CCC network into one amazing pack: Creativity Connects. We want other communities to be inspired by these projects so feel free to download, share and show us what you come up with using #CreativeCivicChange.
Here, three CCC residents tell us more about their experiences of keeping creativity and connection alive for their communities during lockdown.
REMAKe – East Marsh, Grimsby
Just prior to the arrival of COVID-19 and lockdown, we felt that we had established a great momentum and a growing community at our market base. We had a new choir, art classes and plans for storytelling and theatre-making. We were looking forward to a bright and busy year ahead.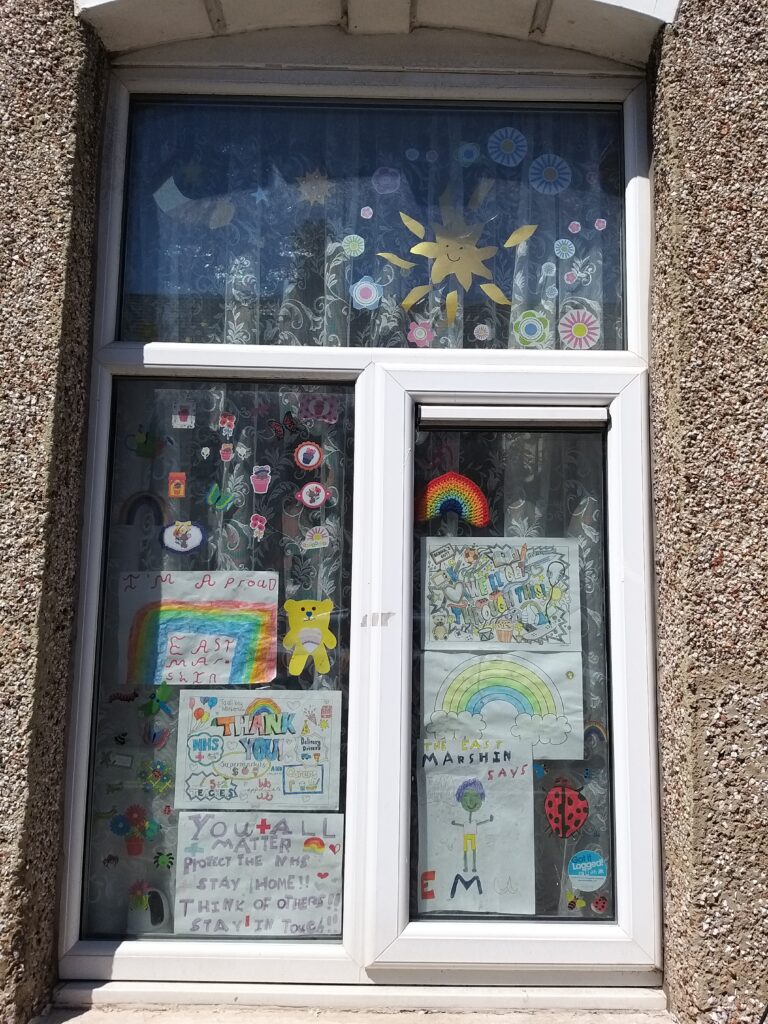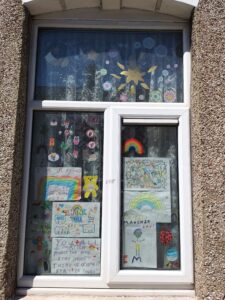 As it became clear that we were going into lockdown, we knew we would have to pivot fast and find ways to maintain contact and engagement. There was huge pressure for artists and makers to 'entertain the nation' for free and I personally found that upsetting.  I knew that I could not move my choral work to Zoom as I am just not tech-savvy enough.
However, we found our own way, and have been producing lots of different creative activities. Our singing, writing and art activity went online and we managed to maintain contact with our community through regular Facebook, email and phone call contact.  Our priority at the start was to make sure we didn't lose our community and we put a lot of time and personal resource into ensuring that didn't happen.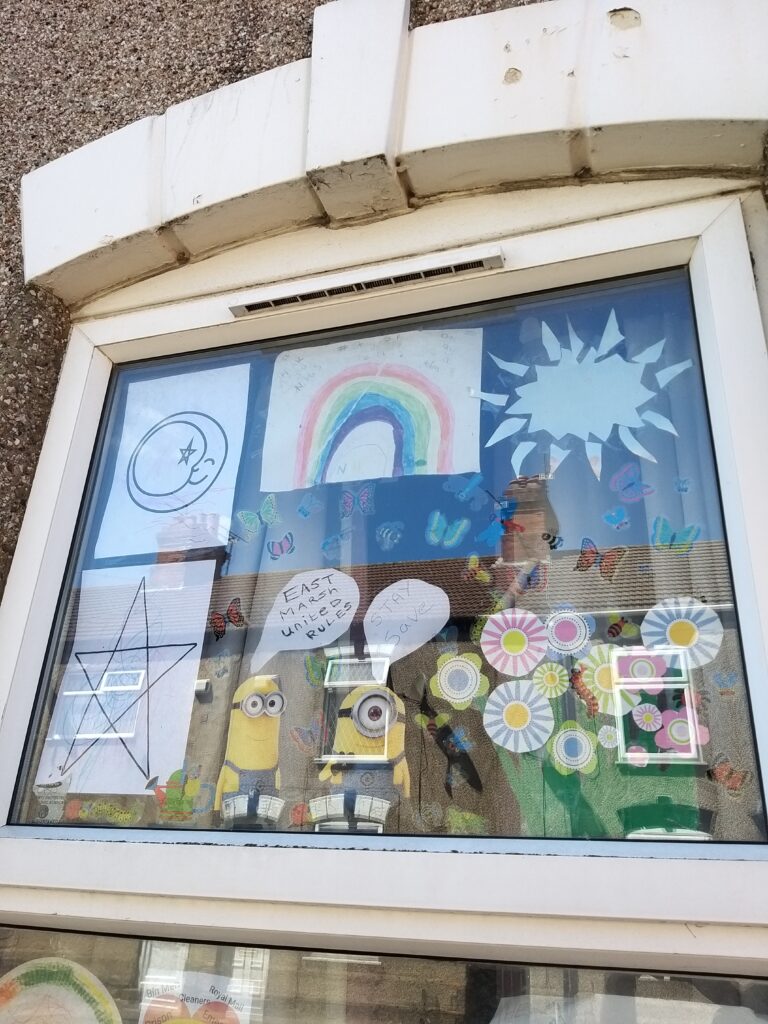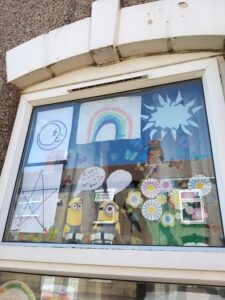 This hasn't been easy and we quickly learnt that we are humans with boundaries and limitations. We all experienced anxiety and a sense of being overwhelmed and have learnt the importance of caring for ourselves as well as our community. Another challenge is that we live and work in an area of tech and material poverty. Many people cannot be reached online because they do not have the equipment or skills. We cannot overcome the material poverty and deprivation of this community; it is too vast. We are doing what we can when we can.
Living in the heart of East Marsh, has meant we have seen everything first-hand, we know what is happening to people, what their experience is and how hard it has been. Just being around, keeping a light presence, offering opportunities has been immense. The pandemic has shown us how flexible and fleet of foot we are. We had to pivot fast to survive and stay relevant. I think we have managed it.                
---
Greater Creative – Blackwell, Derbyshire
Before the consequences of COVID-19 became fully apparent, we had a broad range of activity planned, prepared and ready to be delivered in spring and summer 2020.
We moved quickly to develop our COVID community response in order to support our isolated and vulnerable neighbours.
First, we had to find a way to authentically develop a response with our community over Zoom and WhatsApp – only now, in early July, do we feel this has been achieved and most partners are comfortable interacting this way.
The contracts we held with artists to deliver our Carnival were repurposed so they could create digital art packs. These have been shared across the parish and schools have asked for them for September too.
Activities produced by the artists ranged from simple celebration bunting, medals and doodling projects through to more complex "builds" such as sculptures using recycled household material, flying machines, puppet theatres and papier-mâché birds.
Create A Crest also came out of this time; throughout a month of activity 440 residents/households used their daily walk to collect a clay tile to decorate with their own family crest. We now have 303 household crests which will be installed on plaques in each village/hamlet with help from a local pottery in Alfreton: a physical legacy of lockdown.
This and our wider experiences told us
people want to connect with each other & something collective now (not later)
our role in the community is valued
we have the expertise & lightness of foot to deliver & develop projects at the same time.
"I think having online activity has certainly opened our eyes to ways we could use technology in the future, especially in a creative way! Usually, our creative sessions are face to face but now we can play with ideas of offering activities digitally."
Jade Taylor, Greater Creative       
---
Don't Get Any Ideas – Corby
Before lockdown, we had been running fortnightly Art Up Your Street sessions for young families in a local community centre – the group was growing, and we were looking forward to a public exhibition of their work and outings to see work across the country.
The abruptness of lockdown took us by surprise. As the community centre closed, our sessions immediately stopped. We were concerned for the physical and financial health of ourselves, colleagues and the local community but hoped to continue to deliver the sessions and in the long-term.
Our key priorities at that point were to keep the group together, maintain the financial security of our organisation and maintain contact with the rest of our Creative Civic Change working group.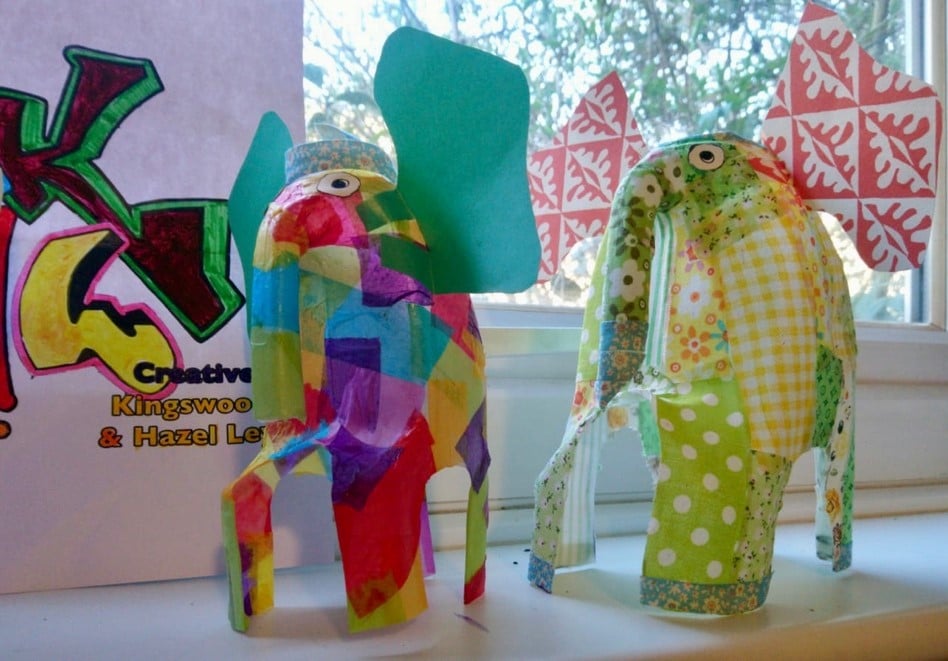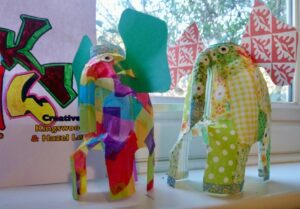 We developed a fortnightly creative survival pack, which has been delivered directly to the doorsteps of our regular attendees and created a WhatsApp group to maintain communications with them.
As lockdown went on we discovered that people desperately wanted connection; there were long discussions on doorsteps which lengthened our delivery schedule considerably.
We have been delivering creative activities in cloth bags each fortnight and have been thinking of ways to keep out community engaged as time goes on.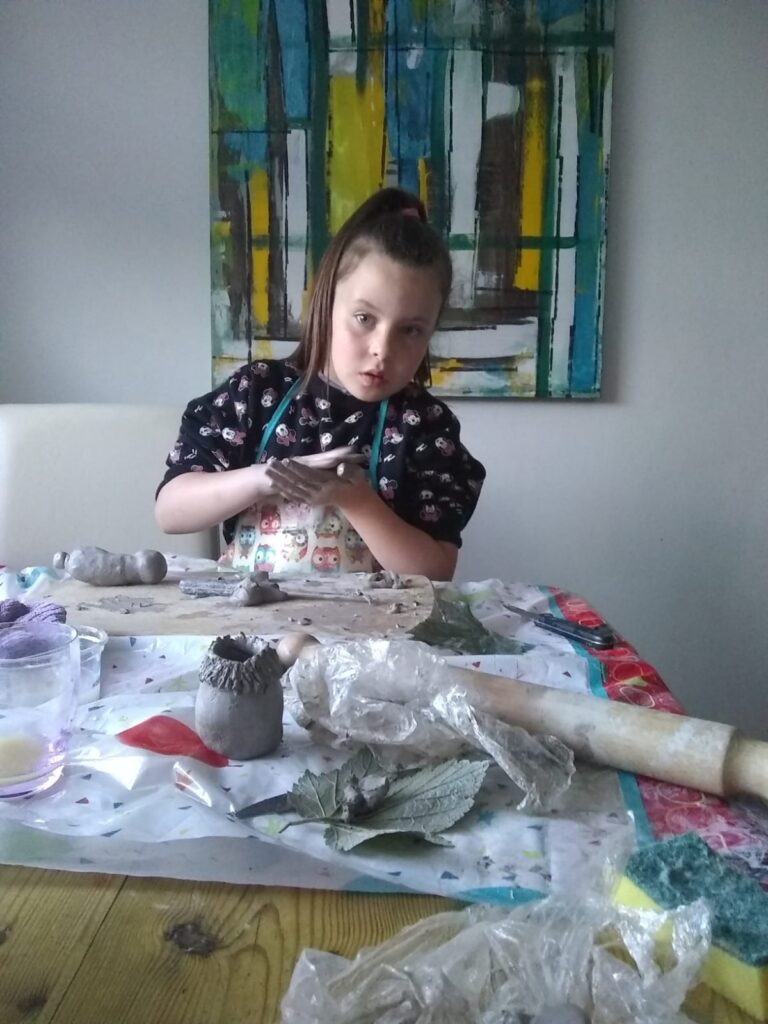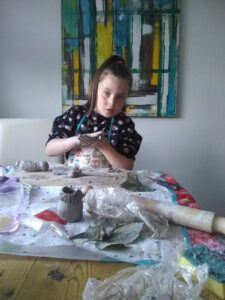 Some of the examples include a young ceramicist who lived on the estate and who we commissioned to do a 10 min video for us, creating tissue-paper elephants from milk cartons, decorated pebbles and CDs/DVDs and experimenting with clay modelling
Feedback from our group has suggested that people welcomed the connections made in the group, the new ideas and materials for children to engage with and found themselves looking forward to the fortnightly deliveries
We've learnt that face-to-face communication is really important, but that digital networks are a good substitute and we'll continue to use these for as long as people are shielding.  It was also really important that we live on the same estate. Two-thirds of the deliveries were carried out on foot and our familiarity with the patch gives us confidence moving around in it.  
---