As six years of chairing Local Trust comes to an end, Kevin Sugrue looks back on his time in the position, the progression of the charity, Big Local and what it takes to be a good chair.
First and foremost what Big Local stands for aligns with some important beliefs of mine, developed over 40 years of working with regeneration; it is about people rather than the fabric. It is premised on the view that people have talent, however suppressed; and most importantly it's creed is that giving local people more responsibility and control, albeit with a bit of money and support, will help improve their lives. 
Supporting lasting change
I am proud of how Local Trust has performed as an organisation, and I will back that up first by quoting one of our reps who I have known for a number of years and who is nothing if not forthright and blunt. When asked what, given the chance, he would change about the Big Local model, I was expecting an analytical critique expressed with typical conviction, but "Nothing" was a pleasant surprise and I have no doubt an honest response.  
The 15-year length of the programme; the absence of annual spend targets; the flexibility on plans; the locally trusted organisation rather than an accountable body; the reps and other support services; and most of all, the one steadfast rule that residents must be in control, make this in my opinion, the only genuinely community-led initiative in my 40 years' experience. On top of that, Local Trust – the company, the charity and the policies and procedures that govern Big Local – were all built from scratch and with the talent on the board, our high-quality staff team and skilled reps, Local Trust is fast building an increasingly credible reputation.  
We have an ambitious strategy with three objectives which take us from supporting Big Local partnerships to achieve their ambitions; to delivering research and evaluation, using the learning to influence policy and practice beyond Big Local; and finally, to come up with new ways by which the policymakers should engage with communities and place. 
So has Big Local been a success? Putting £1m out there is meant to draw the community together, but it can also create friction between different groups and Big Local has suffered less than most in that respect. Areas have done some fantastically ambitious things with their money – from buying land, building and refurbishing homes; to a host of community hubs, sporting facilities, playgrounds and parks, heritage centres and trails and business centres. As I said, sustainability of projects depends on regenerating people and there are numerous examples of that: initiatives to tackle isolation and depression; support for performing arts; sports coaching schemes; skills training, apprenticeship and job creation schemes; and new small businesses. The programme has unearthed some brilliant community leaders, a wealth of volunteers and the creation of permanent bodies and arrangements for local people to have a continuing influence over services and activities which impinge upon their lives. 
Reaching out and increasing impact
Do I have any concerns about Local Trust and Big Local? Our hypothesis is that putting more power, resources and decision-making into the hands of local communities will enable them to transform and improve their lives and the places in which they live. 
I have no doubt that Big Local partnerships will, by and large, achieve their ambitions. My one worry there is that we have reach beyond the usual suspects, that the ambitions are not those of just a few well-intentioned community leaders or workers who do most to achieve them. By and large, I think we will.  
We now have a range of routes for conducting research and evaluation, not just our own but from independent writers, thinkers and researchers and are getting exposure in national and local media.  The campaign for a community wealth fund using dormant funds is a brilliant initiative which and if successful, will be an absolute watershed in the history of community development and place-based funding.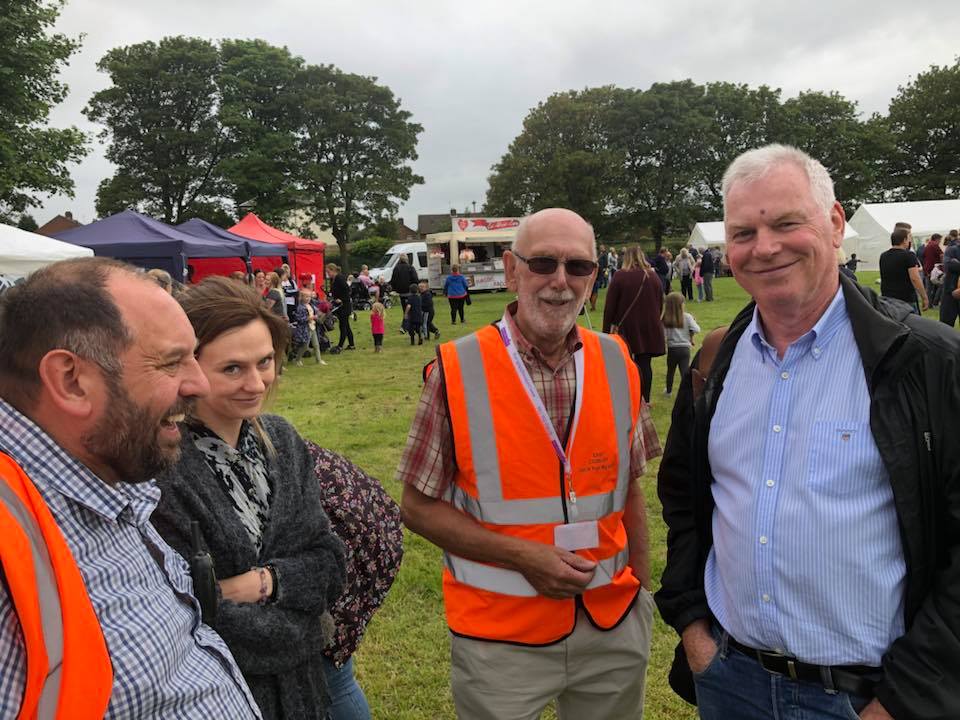 The one remaining question is whether the policymakers and funders will accept our findings and agree what would be a radical devolution of decision making, power and resources to a local level. Besides the ever present nightmare of climate change we are facing, some other huge threats to our social and economic wellbeing over the next decade: the weight of social care for a widening group of vulnerable people; mental health problems reaching epidemic proportions; the spread of youth unrest and violence; and adverse consequences for community cohesion through the opening up of a high profile Brexit debate. If government can be persuaded towards that approach of radical devolution it could do much to tackle those issues and offer better life prospects for left-behind communities. 
Reflecting on good chairship
I like the sound of my own voice; I think I'm right: and I like to be in control. I have to resist all of those traits particularly in holding the privileged position of chair because the primary responsibility is to engage others, to get the best out of their knowledge, experience and expertise.  
It is important as chair to know what's going on but not to control everything.  The chair must be a facilitator, not a dictator. What's more, when there is something good to say it carries more weight coming from someone outside the organisation. That especially applies to Big Local where the most effective voice is that of a resident. 
It's been a pleasure and a privilege to be chair of Local Trust and am pleased to say I am remaining a trustee. Good luck to all the wonderful Big Local partnerships, to Matt and the team, my fellow trustees and to David, my successor.