Introduction
In a nutshell
Who are you?
Hannah Burman, partnership member of Central Jarrow Big Local and founder of Even Better CIC.
What did you do?
Set up a mental health support initiative called Listening Ear.
Why?
Interest was expressed by members of the community to have non-statutory mental health support available.
What's the benefit?
We're able to offer free mental health support for local residents and help build our volunteers' skill sets in this area.
Step 1
Responding to demand
I run Even Better CIC in Jarrow, which was set up with the help of start-up funding from Big Local Central Jarrow and UNLTD. As part of our work, we run community a Mental Health Awareness and Action Session in Jarrow which has a focus on mental health in the community. From chatting to local residents at these workshops, I became aware that there was an increasing interest in non-statutory mental health support in the community. So, alongside fellow Central Jarrow Big Local partnership member Angie Angus, we decided to set up a listening service for local residents.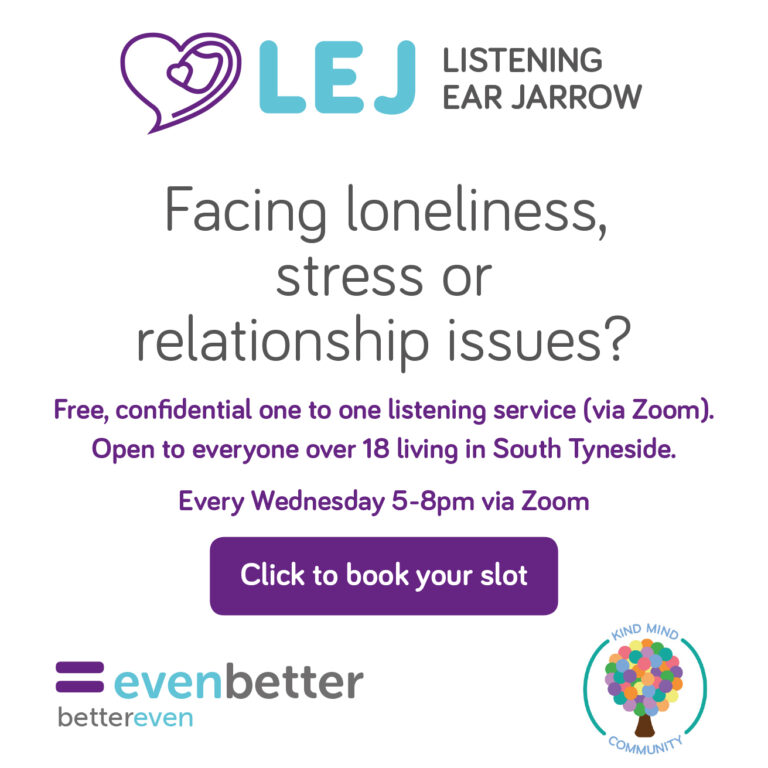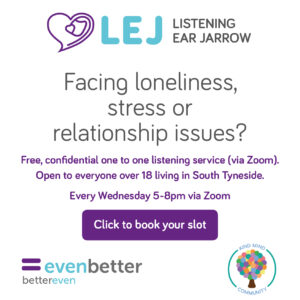 Step 2
Setting the project up
I'm a clinical psychologist and Angie has experience of managing volunteers as she runs the local Recovery College, so between us we had the skills to get the project off the ground. We decided that we would recruit and train volunteers from the local area to hold the listening sessions and that they would gain useful skills in return. We applied for £2,000 of local funding which covered the costs of running two really comprehensive training sessions which covered mental health awareness, active listening skills, boundary-setting and safety planning.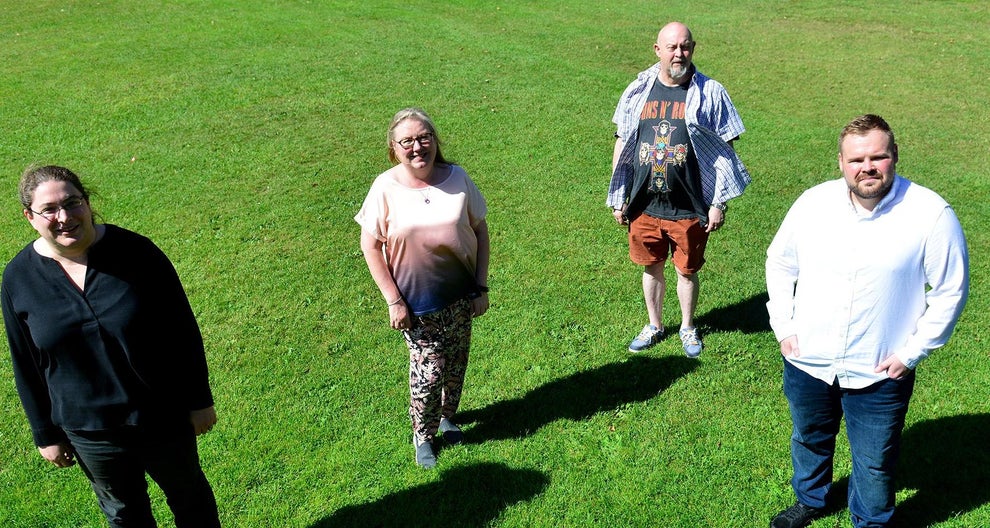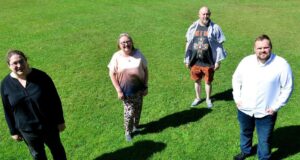 Lots of the volunteers came from the Recovery College where Angie works and we also had some people from the original workshops and a few psychology students who wanted to build their experience of working in mental health. Angie organised for the volunteers to have a DBS check and send us two personal references before we took them on.
We initially held the Listening Ear sessions in a local church hall at the same time as the community coffee morning. This gave people the chance to drop in over a two-hour period and talk about anything that might be on their mind. Then, everything had to change as the government announced we were going into lockdown due to the COVID-19 crisis.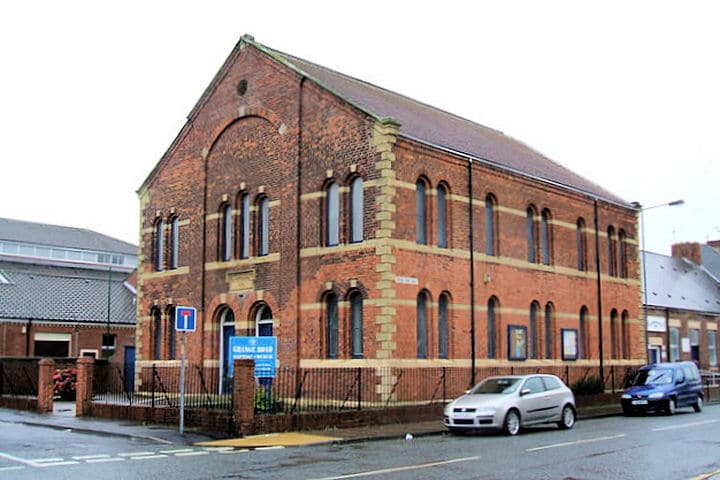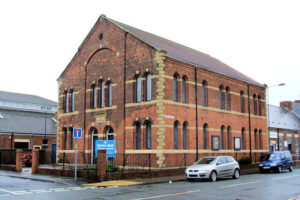 Luckily, we had enough funding to purchase a Premium Zoom account and move our sessions online. We have been holding them on a Wednesday evening, with two volunteers covering the three hours and both of us on-call in case anything comes up that the volunteers need support with. We have an online booking system where people can book half-hour slots confidentially, or they can also call or email us.
Step 4
Recognising and overcoming barriers
Its fantastic that we're able to continue providing this service to people during the pandemic, particularly as this is a time when many people have been struggling with their mental health and experiencing loneliness.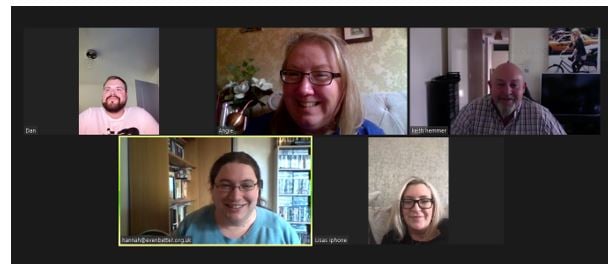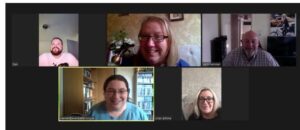 However, we're also aware that it creates a barrier to those who don't have access to a device or the internet – we are able to host listening sessions over the phone but this comes at a cost to the caller. We've actually grown our reach in recent months from serving just Jarrow to now the whole of the South Tyneside district. Digital access is quite poor here compared with other places in the country so we're looking at partnering with some digital charities to improve access and open the virtual door to more people.
Step 5
Reflections and looking to the future
So far, we're really pleased with how the project is going. We usually get a few people signing up for sessions during the weekly three hour slot but we'd like to see this grow. We promote the scheme on the Jarrow Big Local social media channels and have also noticed people finding us through word of mouth.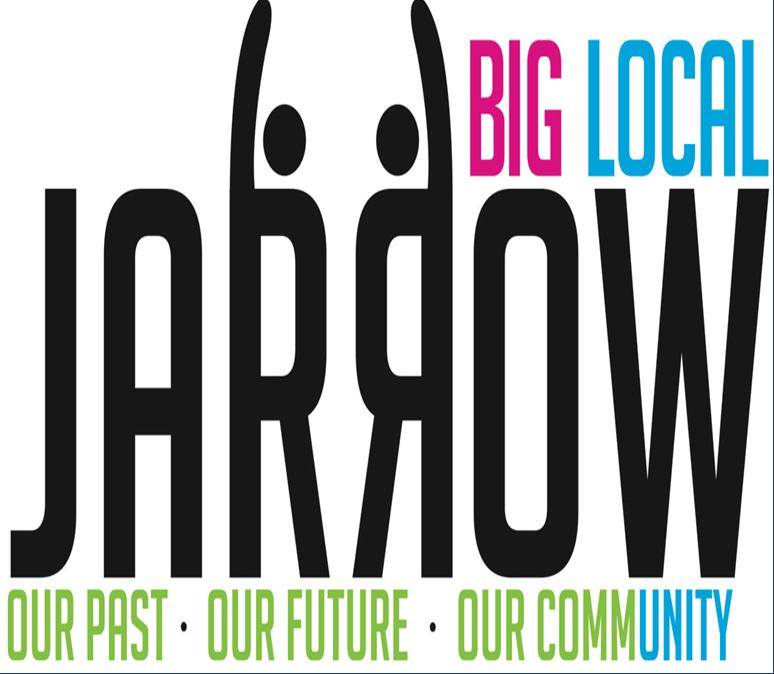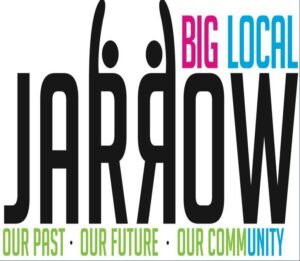 Alongside offering mental health support to members of the community, we're delighted to be able to support our volunteers with building relevant skills for future employment. We very much see our relationship with them as a two-way street; we couldn't run Listening Ear without them and in the process they are investing in their future.
For us, this is what Big Local is all about so we're excited to see what the future holds for this project and how we might be able to support other areas with setting up something similar where they live.